Poor Ovarian Responders Treatment Unit
With age, there is a lower oocyte quantity and quality resulting in more difficulties when trying to conceive naturally, in addition to failure when using traditional assisted reproduction techniques.
What is the ovarian response?
One of the most important phases during any IVF treatment is ovarian stimulation. In this phase, patients are required to take medication for a period of between 7 and 12 days in order to obtain several oocytes for fertilisation. Therefore, ovarian response is defined as the quantity of oocytes obtained following the above stimulation. This is carried out in order to obtain an adequate amount of oocytes to guarantee favourable embryo prospects. In general terms, an amount of 5 oocytes is considered adequate.
However, we can obtain very different responses from patients who are subject to identical medication doses. In some cases, the total quantity of oocytes is so low that any chances of success are considerably reduced. These cases are referred to as poor ovarian response.
What is the ovarian reserve?
Women are born with the entire amount of oocytes that they will have during their whole life. As time passes by, these oocytes will be lost until they completely run out with the onset of menopause.
Therefore, ovarian reserve is defined as the total quantity of suitable oocytes available in a woman's ovaries at any given time, which shall determine the amount of oocytes that can be obtained during IVF treatment. When it comes to measuring a woman's ovarian reserve, the antral follicle count by ultrasound and the anti-Mullerian hormone (AMH) level tests are the most reliable indicators.
Although a low ovarian reserve is the main cause of poor ovarian response, this can also happen in women with otherwise normal ovarian reserves.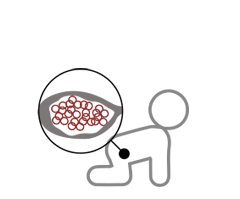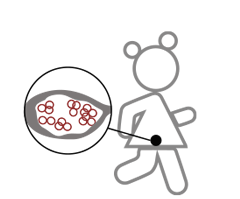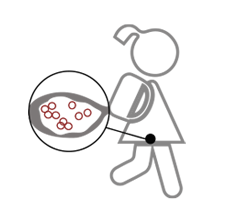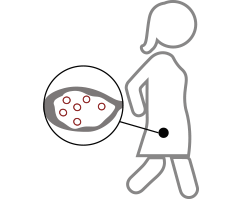 What are the causes for low ovarian reserve?
As previously indicated, ovarian reserves reduce progressively with age until they completely run out. For that reason, age is one of the main risk factors when it comes to low ovarian reserves. However, reserves can greatly vary even among women of the same age, with some women showing a low reserve earlier than others. Likewise, it is not uncommon for some over 40's to have a normal reserve and high ovarian stimulation response, therefore resulting in a high amount of oocytes available for IVF treatment. This is due mainly to genetic but also environmental factors.
In these regards, at Instituto Bernabeu's Poor Responders Unit we are currently working on several research studies in order to develop genetic tests that can predict whether a specific woman is at risk of losing their ovarian reserve sooner,among other research areas.
Why is the problem of low ovarian reserve so important in the search for pregnancy today?
Social changes in the last few years have resulted in women being forced to delay motherhood. From the age of 35 years old onwards, these women are affected not only by a reduced ovarian response, but also by a considerable progressive decrease in the amount of oocytes. Due to the relationship between age and the ovarian reserve, we have an increasing amount of patients with poor ovarian response to stimulation, resulting in a negative prospect when it comes to IVF treatment. Often referred to as Poor Responders, these are patients are most crucially in need of a correct assessment in order to define the best strategies to follow in order to increase the chances for a successful pregnancy.
LOW RESERVE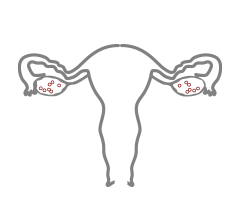 LOW OVARIAN RESERVE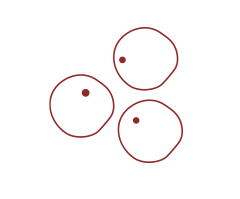 LOWER RESULT THAN STIMULATION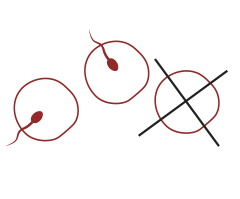 FERTILIZATION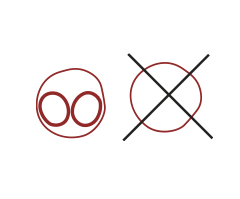 EVOLUTION OF THE CROP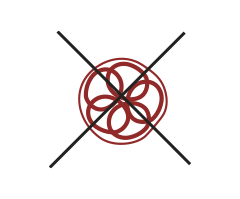 EMBRYONIC DEVELOPMENT DAY 5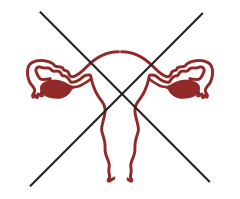 NO TRANSFER
NORMAL RESERVE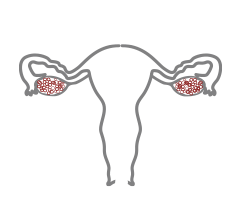 NORMAL OVARIAN RESERVE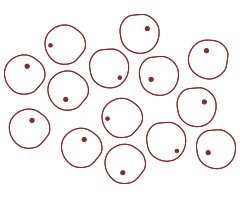 OPTIMAL RESULT TO STIMULATION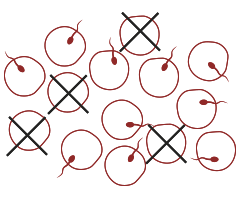 FERTILIZATION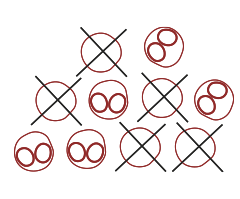 EVOLUTION OF THE CROP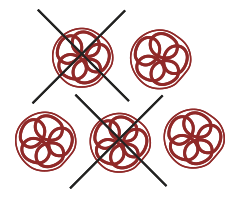 EMBRYONIC DEVELOPMENT DAY 5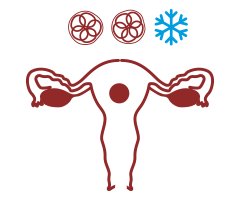 REMAINING TRANSFER AND FREEZING
---

Independent low ovarian reserve unit
Instituto Bernabeu's Poor Responders Independent Unit
At Instituto Bernabeu we confronted this challenge within the reproductive medicine field in order to improve our patient's chances to get pregnant with their own eggs by creating a pioneering Unit to treat poor responders. As the first unit of its kind in Spain, we have treated couples from several countries all over the world.
Our multidisciplinary unit comprises a team of practitioners specialising in reproductive medicine, molecular biology, genetics and reproductive biology with the purpose of assisting these couples while offering assistance and research in order to provide a customised treatment plan that is unique for each patient.
What does the Poor Ovarian Reserve multidisciplinary approach consist of?
All cases dealt with at this Unit are analysed and discussed by a team of specialised professionals. The fact that they have access to the IB's low ovarian response unit from the very first appointment allows patients to benefit from the latest innovations in diagnosis and treatment: specific and cutting edge laboratory tests, 4D gynaecology ultrasound scans for ovarian and uterine research, genetic markers, prognosis and Array-CGH are some of the tests used to design a customised strategy aimed at improving every couple's chances for success.
Advantages of Instituto Bernabeu's Low Ovarian Reserve Unit
Access to top professionals and the most advanced diagnostic techniques makes it possible to individually define the most appropriate strategies for each case and improve the pregnancy success rate.
We apply pharmagenetics:
Analysis of the genes associated with ovarian reserve allows us not only to diagnose, but also to define the most appropriate medication for each patient, optimising their ovarian response to stimulating hormones (IBgen low reserve).
Fertigenetic study of massive sequencing to identify the mutations associated with ovarian failure to provide a correct diagnosis with which to individualise the most appropriate assisted reproduction treatment in the case of premature ovarian failure (early menopause): IBgenFOP.
On the other hand, our experience when dealing with complex cases has helped us to better understand the emotional baggage of our Poor Responder patients in situations where further sensitiveness is required, as well as emotional care.
Over the last few years, our Unit has developed and perfected the most innovative stimulation protocols. From adjuvant therapies to improve ovarian sensitivity to double stimulation in the luteal phase, as well as the accumulation of oocytes or vitrified embryos to the use of soft protocols, all the above techniques have been implemented in order to obtain promising results in patients who would otherwise be required to find an oocyte donor.
Ovarian rejuvenation
Platelet-rich plasma and growth factors
Administration of the patient's own platelet-rich plasma (PRP) to the ovary to promote the activation of "dormant follicles" and increase egg retrieval in patients with low ovarian reserve. Learn more
Administration of the patient's own platelet-rich plasma (PRP)

Autotransplantation of the ovarian cortex
Ovarian activation through ovarian cortex fragmentation and autotransplantation to achieve ovarian response in patients with ovarian failure or early menopause. Get more information
Ovarian cortex fragmentation and autotransplantation
Frequently Asked Questions about Ovarian Rejuvenation
Our specialists answer the 12 most frequently asked questions about ovarian "rejuvenation."

Double IVF
Double IVF for low ovarian reserve
Two in vitro fertilization in one cycle: more embryos, more possibilities
Double IVF consists of performing a double in vitro fertilisation (IVF) in a single cycle, with the aim of adding to the first egg collection, that takes place in the first half of the cycle just before ovulation, a second one, and cryopreserving the embryos generated. We then start the second stimulation in the luteal phase (after ovulation) with a new egg collection, with the subsequent in vitro fertilisation and vitrification of the obtained embryos, adding them to the previous ones. This way we obtain a greater number of embryos than with conventional IVF.
The embryo transfer is carried out in a new cycle without the possible effects of an additional ovarian stimulation that could alter endometrial receptivity.
Double IVF for low ovarian reserve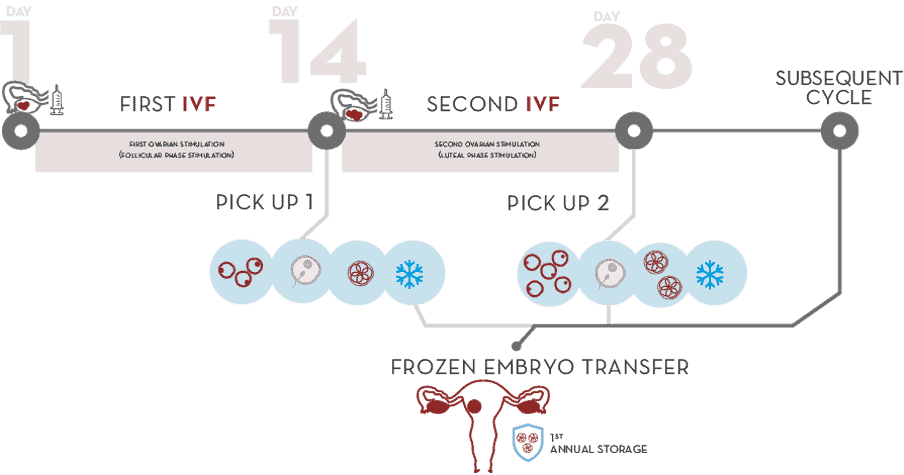 Triple IVF
Some patients diagnosed with low ovarian reserve, a third stimulation with subsequent in vitro fertilisation may be indicated to increase the possibility of obtaining suitable embryos.
R&D&I: Evidence from successive double stimulation
The results of the research initiated in 2019 at Instituto Bernabeu for the treatment of patients with low ovarian response confirm the usefulness of consecutive ovarian stimulation protocols. This has led to an improvement in the overall results. This is indicated by research work such as that presented at the ESHRE 2021 Congress (European Society Human Reproduction & Embriology).
Advantages
Emotional. This technique explores the possibilities of becoming a mother with your own eggs, avoiding resorting to egg donation. It reduces the waiting time and the treatment duration, which is concentrated in a single cycle.
Economic. Instituto Bernabeu's priority is the pregnancy of its patients. A diagnosis of low ovarian reserve usually requires more complex and therefore more expensive treatments. In order to make them more accessible, we have created the double consecutive IVF, reducing a large part of the cost involved in carrying out several standard in vitro fertilisations.
Effective. The efficiency of the frozen embryo significantly exceeds that of the oocyte. Therefore, the chances of embryo nesting and the ongoing pregnancy rate are increased.
More natural transfer. Delayed embryo transfer allows us to use protocols that can improve the ovarian response without worrying about whether such stimulation could harm uterine receptivity. The transfer is carried out in a subsequent natural cycle or in which the uterus is specifically prepared to optimise its receptivity, thus increasing the chances of pregnancy.

LOW OVARIAN RESERVE RESEARCH
Advances in Low Reserve research
At Instituto Bernabeu, our Poor Responders Unit is a pioneer in this field of research. As a result of our commitment towards research, our institute was awarded by the American Society for Reproductive Medicine (ASRM) in 2012 for a paper on genetic polymorphisms in Poor Responders. Further to the above, we have been the first clinic worldwide to develop a pharmacogenetics concept applied to ovarian stimulation by introducing out new IBgenIVF test.
Currently, our main research areas are focused in three main aspects:
Genetic factors that cause ovarian aging with the purpose of developing predictors to assist women when planning their reproductive life.
Pharmacogenetic advances that will allow us to customise our stimulation protocols depending on each patient's genetic profile, thus improving their response to hormone application.
Exploring new forms of stimulation through clinical trials in low responders, such as new luteal phase research studies.
Administer the patient's own platelet-rich plasma (PRP) to the ovary to favour the activation of "sleeping follicles" and increase the number eggs.
To perform new ovarian activation techniques for patients in early menopause, such as ovarian cortex fragmentation and autologous transplantation (OFFA).
Encouraging results are being achieved in many patients who would otherwise need to turn to egg donation.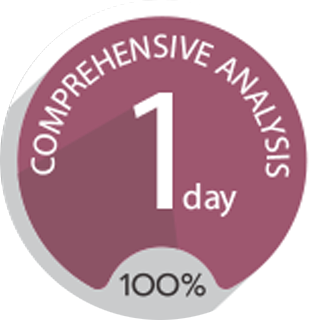 Our high level of specialisation in poor responder patients allows you to have access to all specialised practitioners required to carry out a personal study plan during your appointment, to ensure that you can complete all the required diagnostic test to analyse and design your customised treatment plan in just one day.
Female partner
Poor response risk based on your own genetic profile. IBgen IVF.
Anti-Müllerian hormone.
Karyotype.
Fragile X.
High resolution ultrasound
Personalized analysis of your medical history
Assessment consultation by a low ovarian reserve specialist.
Followed by a new specialist consultation in order to assess and design your own treatment plan (may be done by videoconference).