History
The leading global institution in reproductive medicine specializing in individual solutions

Since its foundation in the early 1980s, we have maintained our vocation and commitment to offer our patients comprehensive care, providing the highest level of assistance. This commitment is reflected in external audits and in the fact that we have been awarded the
following main certificates: ISO 9001, ISO 14001, SEP (Excellence in Private Health), EFQM(European Foundation for Quality Management), EFQM (European Foundation for Quality Management), QH Quality HealthCare and UNE 179007 for reproduction laboratories, among others.
COMMITMENT TO QUALITY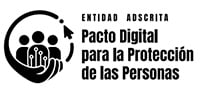 TEACHING AND UNIVERSITY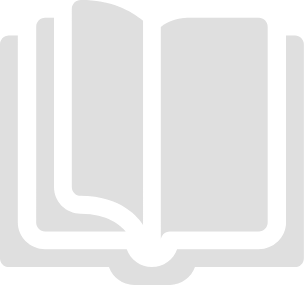 Our primary objective has been and continues to be to achieve the best results and to promote the advancement of medical science. For this reason, together with our healthcare activity, we carry out research and teaching work, activities that mutually enrich each other, and which are materialized in our
Chair in Reproductive Medicine together with the University of Alicante and the
Chair of Community Medicine and Reproductive Health at the Miguel Hernández University of Elche.
HISTORICAL MILESTONES
Because of this serious commitment, we would like to point out, among others, the following:

First IVF pregnancy in the Valencian Community, 1987.
First and only case of pregnancy achieved with spermatids in Spain.
The world's first birth, in the summer of 2004, of a girl free of hereditary blindness (retinoschisis).
The world's first birth, in February 2006, of a child free of Marfan Syndrome, applying MDA.
Description in 2016 of the genes involved in ovarian reserve.
R+D+I
To date, more than 400 scientific research projects have been carried out at our Institute as a result of the search for individualized treatments for our patients.
INSTITUTO BERNABEU WE ARE THE PEOPLE
Under exclusively medical management – we do not belong to investment groups – more than 200 gynecologists, urologists, geneticists and biologists, together with the healthcare and management staff, are guided by firm ethical principles aimed at the medical and emotional care of our patients.

CENTERS
8 national clinics + 1 international clinic
Alicante
Madrid – Velázquez
Madrid – Ayala
Palma de Mallorca
Cartagena
Albacete
Elche
Benidorm
Venice

On both, our clinic in Venice (Italy), and the seven IB care centres in Spainn; in Alicante, Madrid-Ayala, Madrid-Velázquez, Palma de Mallorca, Cartagena, Albacete, Elche and Benidorm have excellent facilities where wellbeing and comfort are combined with state-of-the-art technology.
Thousands of patients of more than 137 different nationalities, through our department of integral international assistance, have decided to carry out their personal project of having a child and have placed their trust in Instituto Bernabeu:
DIFFERENTIATION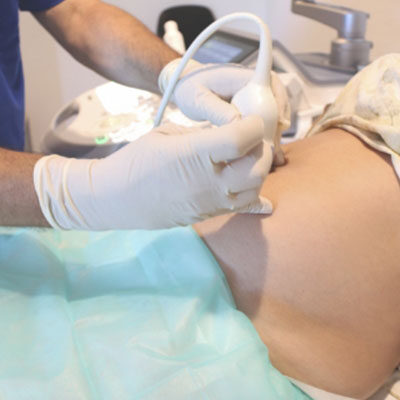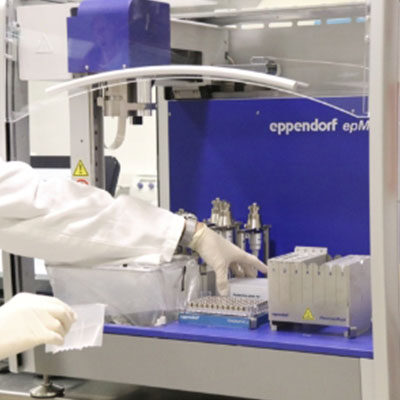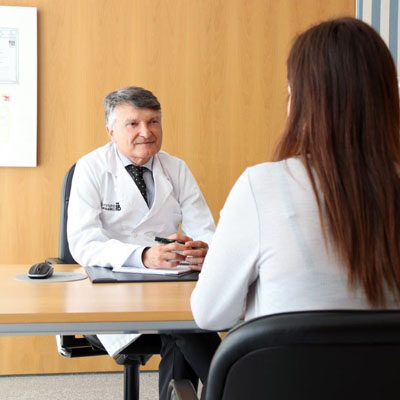 Treatment plans tailored to the needs of each patient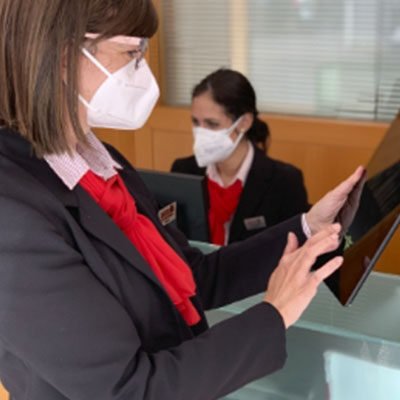 Quality controls in all processes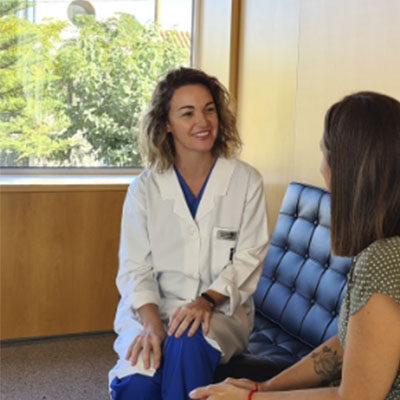 Comprehensive medical and emotional patient care
Unwavering medical principles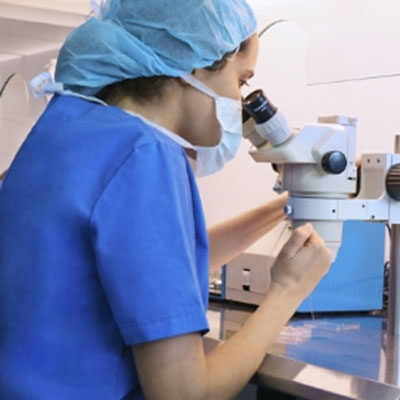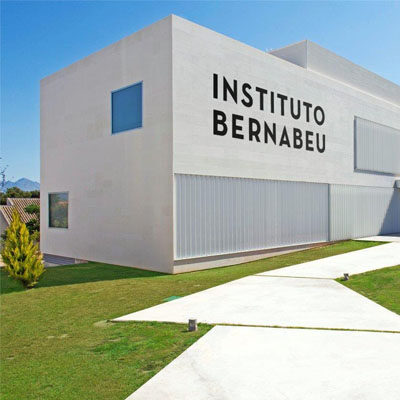 RSC: FOUNDATION RAFAEL BERNABEU
The Rafael Bernabeu Charitable Foundation, Foundation, part of the Instituto Bernabeu group, also carries out extensive social work, facilitating access to assisted reproduction techniques for couples without financial resources, as well as research grants for the training of young scientists in Reproductive Medicine, among other social actions.
These characteristics, together with the professionalism and experience of our doctors, make the Instituto Bernabeu one of the most prestigious centres in this field.
RECOGNITIONS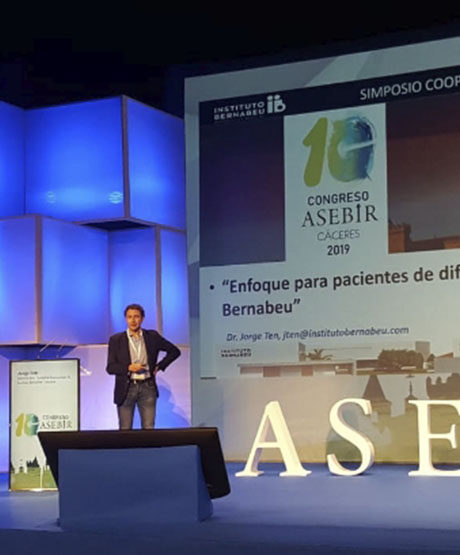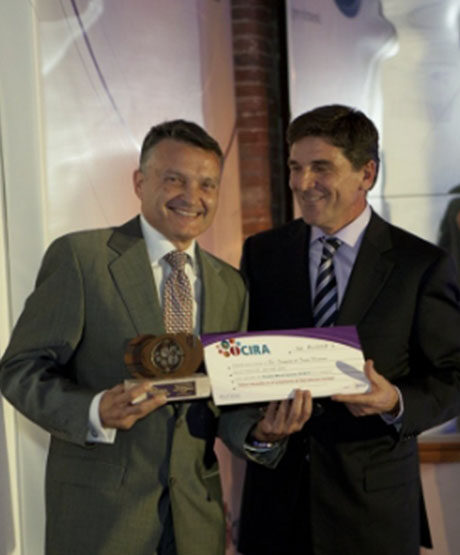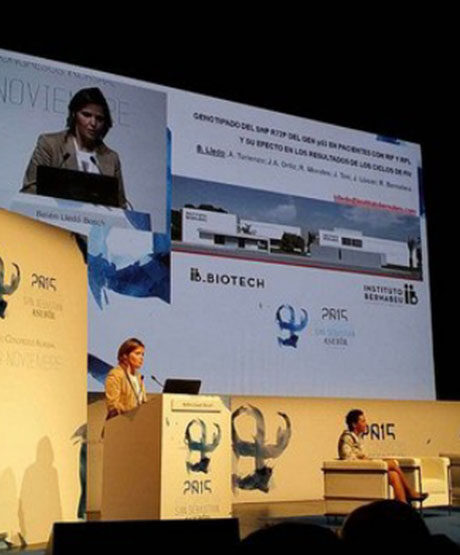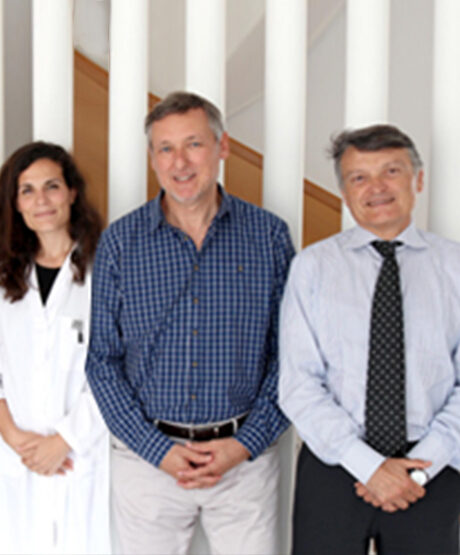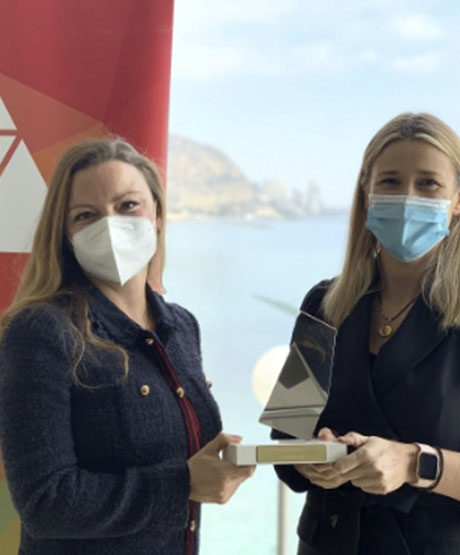 The most important scientific societies have highlighted many of our advances and contributions to the advancement of Reproductive Medicine, including the following awards:
FERTIGENETICS
Instituto Bernabeu has its own genetics laboratories, not only to meet the demand for care, but also for research into new therapies and advanced diagnostics. As a result of this work we have designed specific genetic tests, for example: