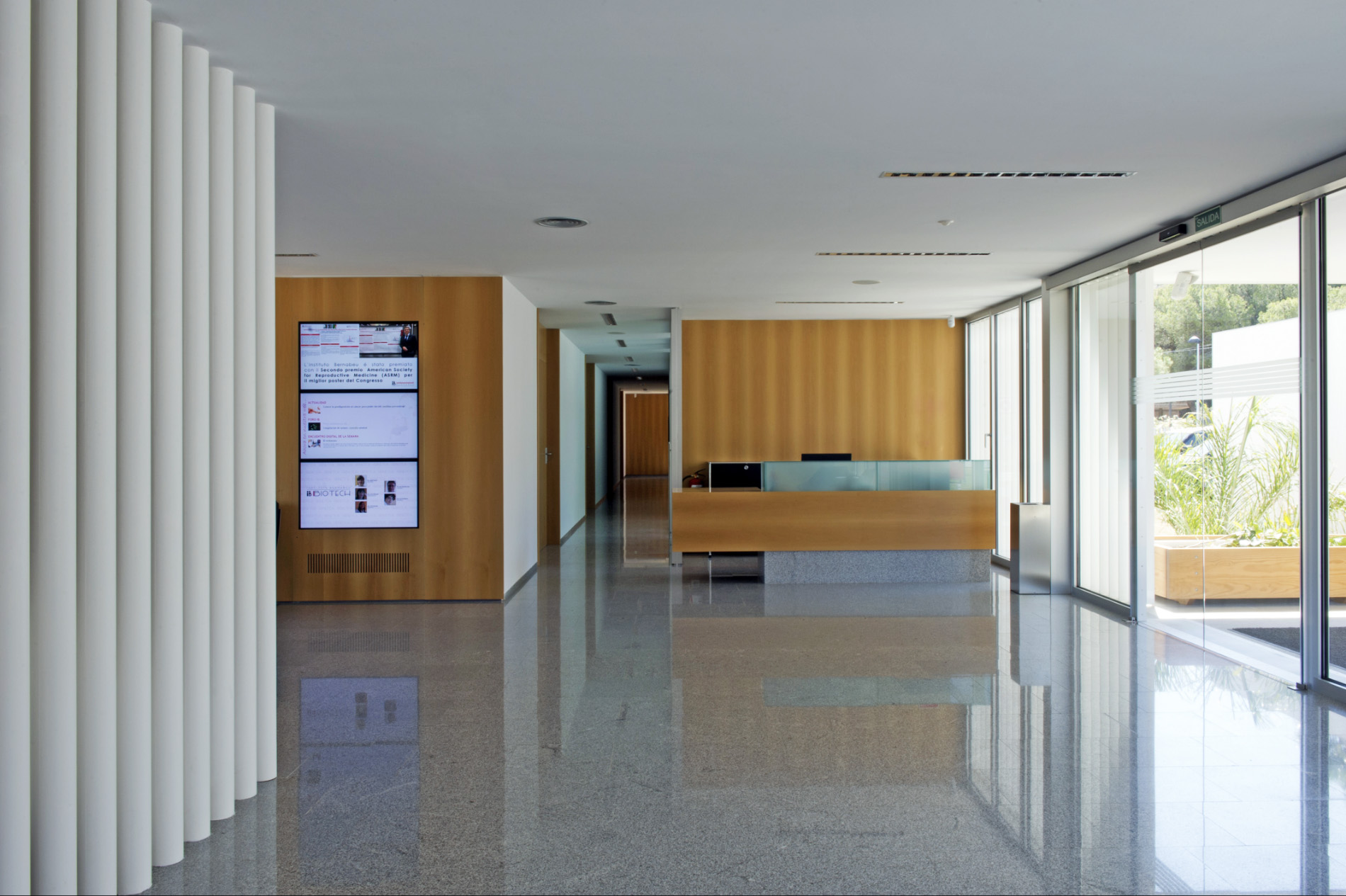 Assisted reproduction centres
Assisted reproduction centre in Alicante, Spain
We are leaders in Reproductive Medicine with personalized treatments and cutting edge technology. Specialists in Poor Ovarian Response and Implantation Failure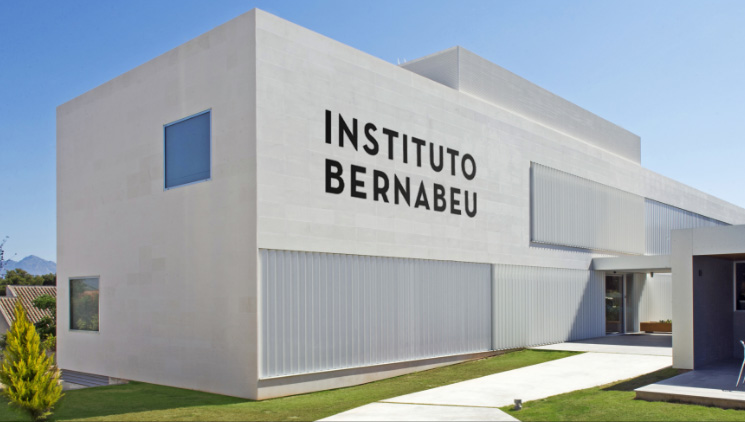 Alicante
Madrid – Velázquez
Madrid – Ayala
Palma de Mallorca
Cartagena
Albacete
Elche
Benidorm
Venice
ASSISTED REPRODUCTION TREATMENT



CUSTOMIZED FERTILITY STUDY TO
INDIVIDUALIZE THE TREATMENT
INSTITUTO BERNABEU ALICANTE
Over three decades of experience are a guarantee of the professionalism of the Instituto Bernabeu reproductive medicine clinic in Alicante. From its very early days, the clinic has stood out as a leader in reproductive medicine where patients can find the very best specialists in fertility issues: gynaecologicals, urologists, geneticists, biologists with specialised knowledge of reproduction, pharmacists, endocrinologists and all the other healthcare personnel who bring together an innate professional vocation and sensitivity when treating and providing healthcare for their patients. In doing so, each course of treatment is a made-to-measure solution to each person's needs.
The clinic's activities are carried out in a building of exquisite architectural taste and it was awarded a prize for architecture in 1997. The natural light of the the Mediterranean that pours in through its windows, the wood and the stone combine with excellent investment in technology to create the tranquil space that every patient needs.
Over 46,400 patients from 64 countries have put their trust in the reproductive medicine clinic in Alicante. But what is the key at Instituto Bernabeu to achieving leading pregnancy rates? It is undoubtedly down to a number of factors:
Absolute personal and ethical commitment to each patient.
Personalisation of each course of treatment, meaning we can regulate and control evolution more precisely, re-designing it and adapting to the each body's response. Furthermore, each case is reviewed by an interdisciplinary medical committee on a daily basis.
Continuous investment in the latest technology.
The combination of healthcare and research which means each case can be given a holistic approach.
An expert team of human resources concerned with continually researching and learning about the specific scientific progress within their field of expertise.
Strict quality controls at each phase that are certified by leading external auditors.
The clinic in Alicante has been the source of notable scientific milestones including the birth of the first child in the Valencia province using IVF in 1988, one of the first births in Spain and pioneering use of pre-implantation genetic diagnosis (PGD). In doing so, the clinic achieved the birth of the first child in the world free of its parents' hereditary blindness (retinoschisis) and the first child free of Marfan syndrome, amongst other medical breakthroughs.
Its 200+ lines of research work have been awarded prizes by the leading scientific societies: ASRM (American Society for Reproductive Medicine), the BFS (British Fertility Society), ESHRE (European Society of Human Reproduction and Embryology), SEF (Spanish Fertility Society), and so on, and have been published in leading assisted reproduction research magazines (Human Reproduction, Fertility & Sterility, and RBM online, amongst others).
Its healthcare and research work is also combined with teaching work. As well as working with various national and European universities, the clinic currently provides two advanced university courses: the Advanced University Course in Reproductive Medicine at the University of Alicante and the Advanced University Course in Community Medicine and Reproductive Health at the UMH University in Elche. It also manages two university Master's courses: the Master's course in Reproductive Medicine with the University of Alicante (UA) and the Master's course in Male Infertility with the University of Castilla de la Mancha (UCLM).
Two specific units at Instituto Bernabeu have international recognition. These units research and treat two of the most complex infertility issues: recurrent pregnancy loss and embryo implantation failure, and poor ovarian reserve. It is the first European clinic to offer a 100% pregnancy guarantee which dispels uncertainty and allows patients to concentrate on what they are truly hoping for, guaranteeing a viable pregnancy or money back.
The clinic has a car park and café for patients. Babysitting and chauffeur extras, amongst other services, are available. It is situated 400 metres from the beach and only 1,800 metres from the city centre. Access is easy using tram, taxi and bus public services.
Alicante
Madrid – Velázquez
Madrid – Ayala
Palma de Mallorca
Cartagena
Albacete
Elche
Benidorm
Venice