A research presented by Instituto Bernabeu at ESHRE 2021 concludes that pharmacogenetics and double ovarian stimulation improve the reproductive prognosis with own oocyte in patients with low reserve
September, 27th 2021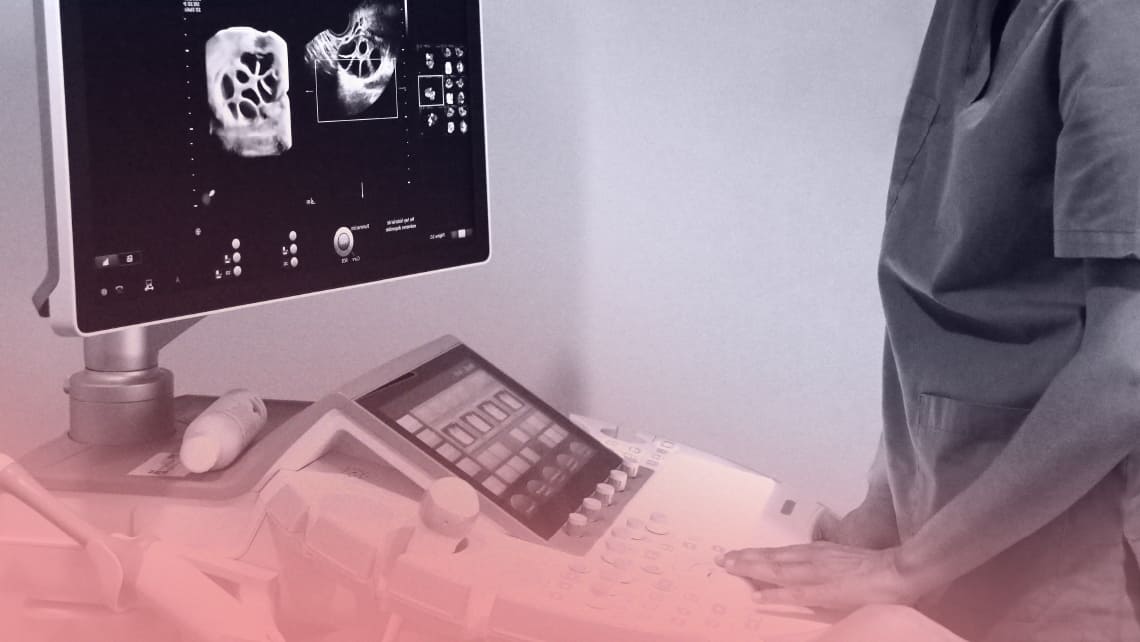 Despite the advances made in recent years, many women have turned to egg donation in order to become mothers due to their low ovarian reserve. For these cases, the ovarian stimulation optimization can make the difference between achieving pregnancy with your own eggs or not.
A study by Instituto Bernabeu has investigated this issue and has presented the results at the 37th Annual Meeting of the European Society of Human Reproduction and Embryology (ESHRE).
Different approaches have been made, such as double ovarian stimulation and the application of pharmacogenetics, especially with regard to position 680 of the FSH receptor. The work's aim is to combine both strategies and to study whether the type of follicle-stimulating hormone administered influences the luteal phase in the same way as in previous studies in the follicular phase.
In this study carried out in 134 patients from Instituto Bernabeu, it was concluded that the performance of ovarian stimulation in the luteal phase is greater than in the follicular phase, both in the group of patients and in all genotypes separately.
Furthermore, the results are better when patients are stimulated with the type of FSH that already had a higher yield in follicular phase for their genotype. It has also been observed that stimulation in the luteal phase lasts longer and more gonadotropins are consumed than in the follicular phase, especially in patients with the SS genotype.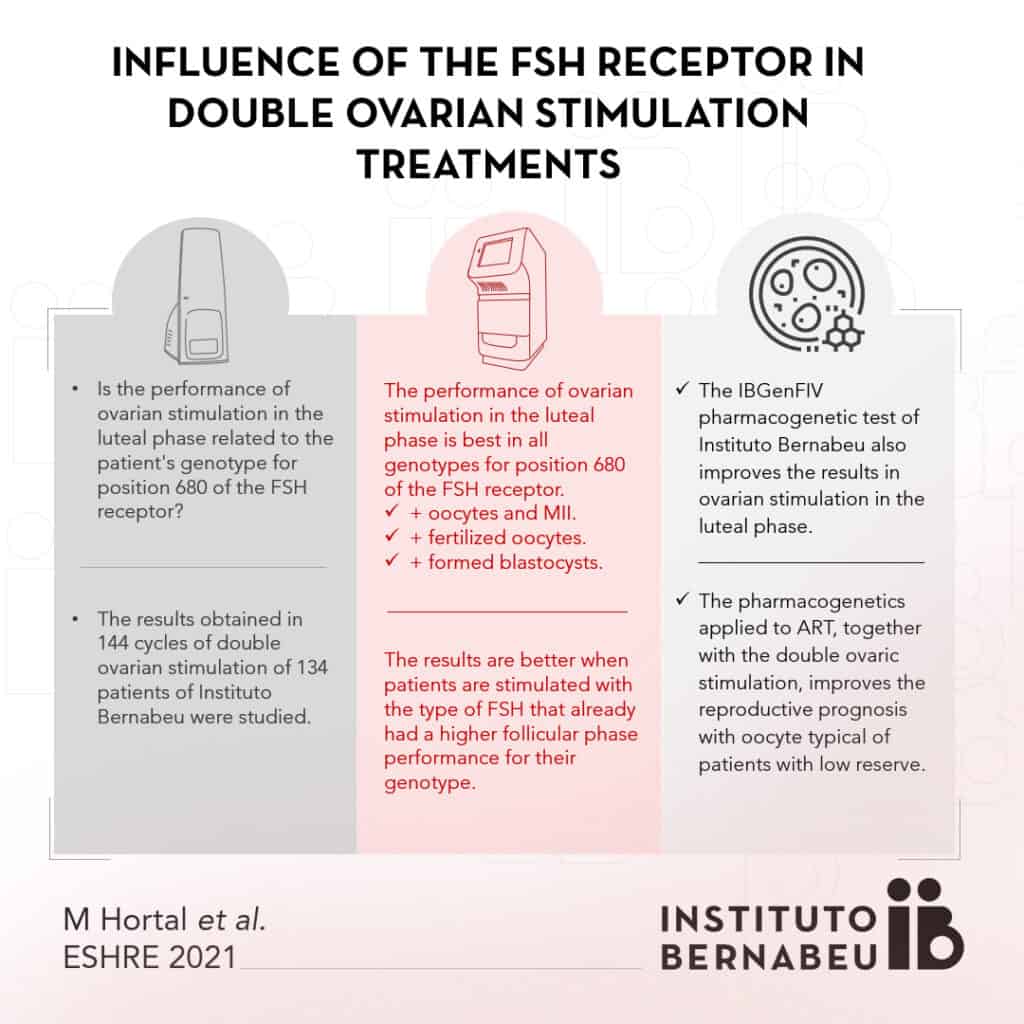 Follicle-stimulating hormone receptor genotype and its influence on the results of double ovarian stimulation in IVF cycles
M. Hortal, B. Lledó, J.A. Ortiz, A. Fuentes, A. Cascales, F.M. Lozano, A. Bernabeu, J. Ll. Aparicio, R. Bernabeu