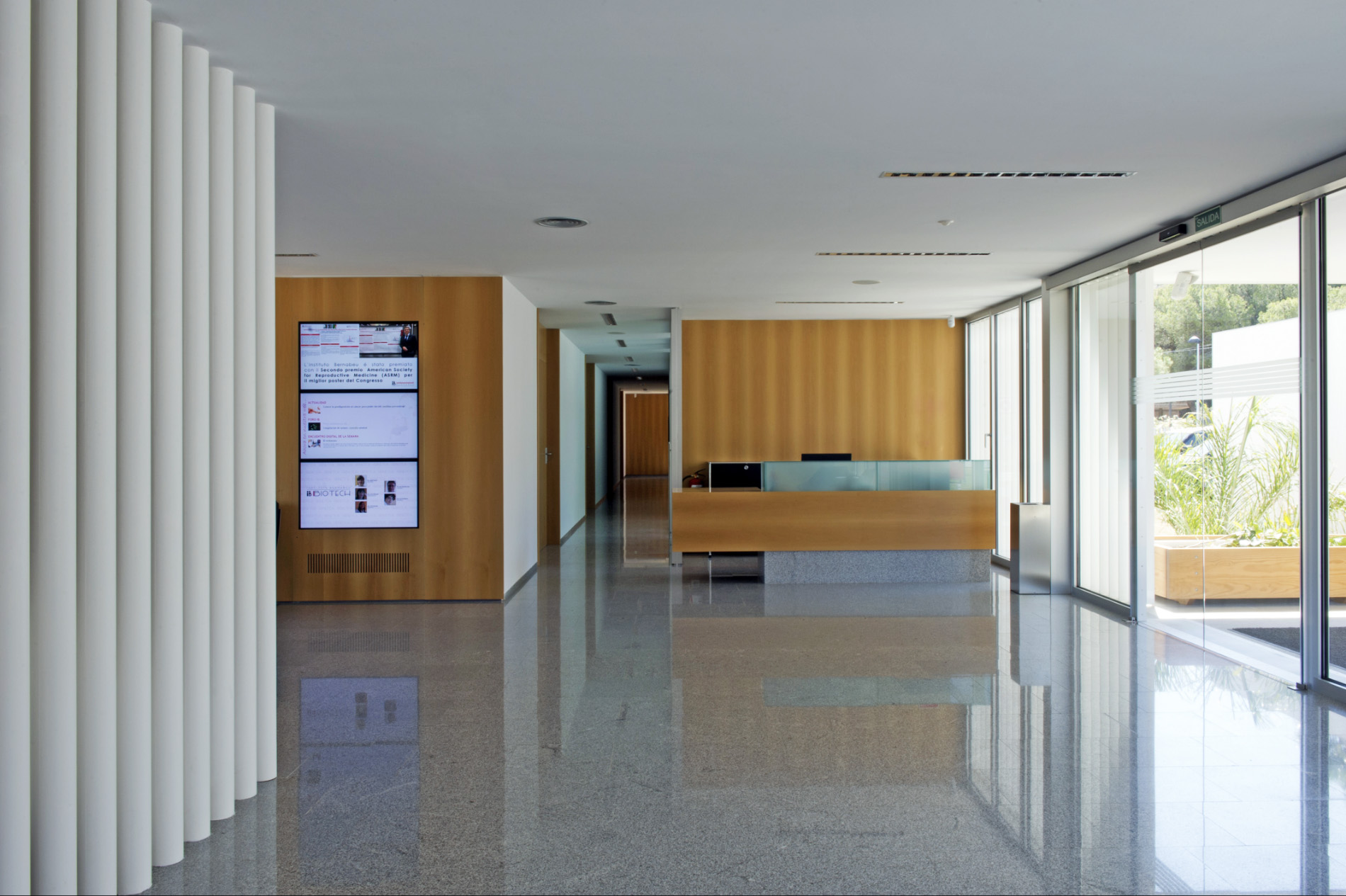 Assisted reproduction centres
Assisted reproduction centre in Cartagena (Murcia), Spain
We are leaders in Reproductive Medicine with personalized treatments and cutting edge technology. Specialists in Poor Ovarian Response and Implantation Failure
Instituto Bernabeu Cartagena
Duque Severiano, 5-7, Esquina Alameda de San Antón, 30205 Cartagena Murcia
Telephone: 968 321 520
Emergency Phone: +34 629 308 897
Email: guidance@institutobernabeu.com
Lat: 37° 36' 35.5062" Lon: 0° 59' 39.5016"
Schedule: Monday: 8:00 a.m.–8:00 p.m. / Tuesday: 8:00 a.m.–3:00 p.m., 5:00 p.m.–8:00 p.m. / Wednesday: 8:00 a.m.–8:00 p.m. / Thursday: 8:00 a.m.–3:00 p.m. / Friday: 8:00 a.m. 00–15:00
Alicante
Madrid – Velázquez
Madrid – Ayala
Palma de Mallorca
Cartagena
Albacete
Elche
Benidorm
Venice
ASSISTED REPRODUCTION TREATMENT



CUSTOMIZED FERTILITY STUDY TO
INDIVIDUALIZE THE TREATMENT
INSTITUTO BERNABEU CARTAGENA
Instituto Bernabeu in Cartagena opened its doors towards the end of 2003 and was the first reproductive medicine clinic in the area. It is still nowadays the only one with all the necessary services and facilities, meaning that the inhabitants of Cartagena have access to all they need in assisted reproduction healthcare without having to travel to other cities in order to complete their infertility treatment or carry out more sophisticated tests.
We are proud to have helped deliver thousands of children in Cartagena, thanks to the use of the very latest assisted reproduction techniques lead by a highly qualified team following the demanding Instituto Bernabeu work and quality criteria.
Over the years we have continued to incorporate step by step new technology in order to offer our patients the most advanced techniques available.
The clinic in Cartagena has fully equipped facilities including an operating theatre, a reception area, a waiting room, medical consultation rooms, In Vitro Fertilisation (IVF) and andrology laboratories and private recovery rooms. It is an exclusive environment in which a comprehensive team of human resources consisting of three gynaecologists, three biologists and technical and healthcare personnel, administration and reception staff put everything into each case on a daily basis. Each course of treatment is personalised and the team is aware of the huge level of trust placed in them so that, as a team, a new family can be formed.