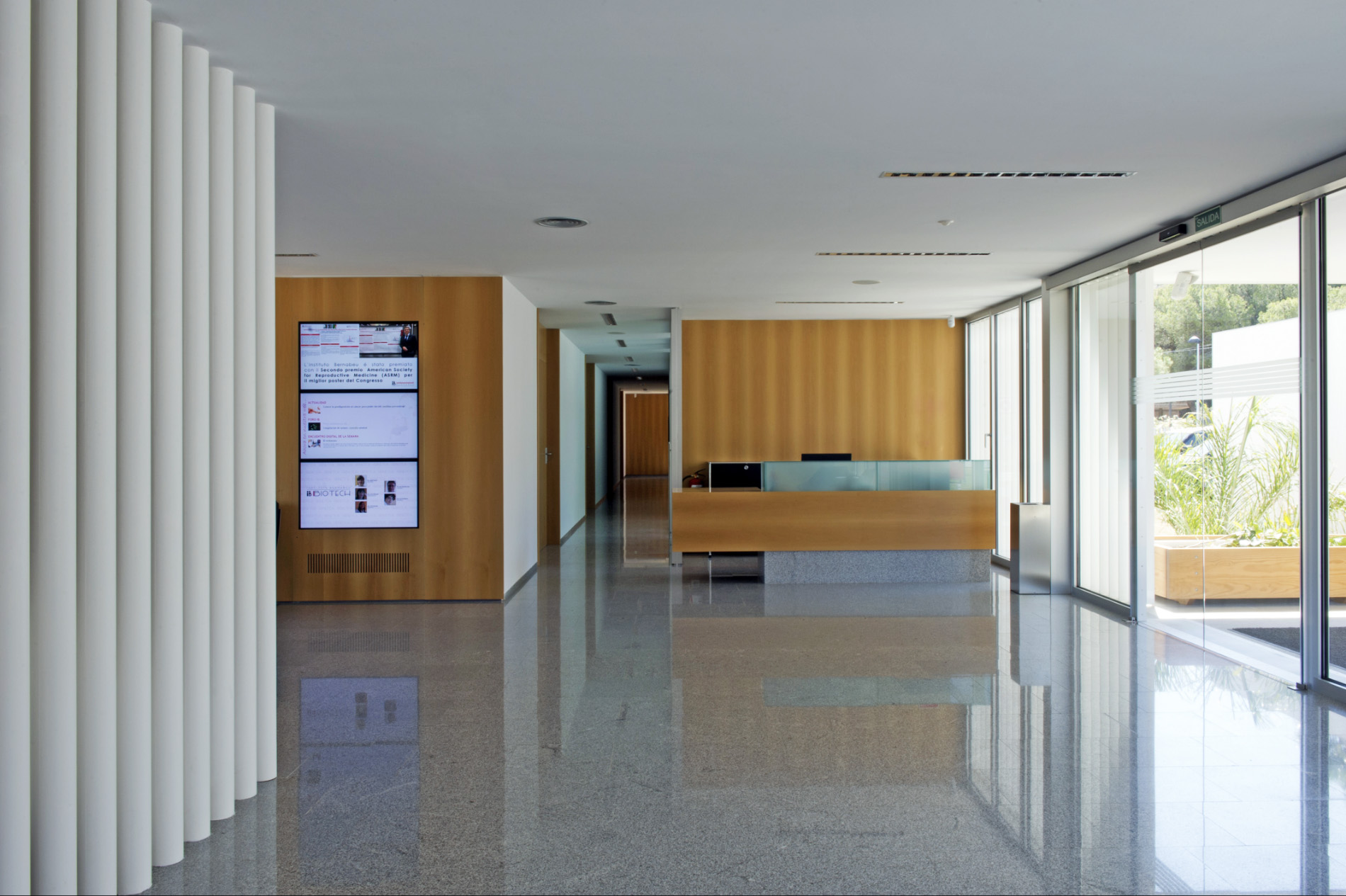 Assisted reproduction centres
Assisted reproduction centre in Albacete, Spain
We are leaders in Reproductive Medicine with personalized treatments and cutting edge technology. Specialists in Poor Ovarian Response and Implantation Failure

Instituto Bernabeu Albacete
Ibáñez Íbero, 3, 02005 Albacete
Telephone: 967 10 00 55
Emergency Phone: +34 617 27 68 71
Email: guidance@institutobernabeu.com
Lat: 38º 59' 48.79"N Lon: 1º 51' 39.53"W
Schedule: Monday: 8:00-18:00 / Tuesday: 8:00-15:00 / Wednesday: 8:00-15:00 / Thursday: 8:00-15:00 / Friday: 8:00-15:00
Alicante
Madrid – Velázquez
Madrid – Ayala
Palma de Mallorca
Cartagena
Albacete
Elche
Benidorm
Venice
ASSISTED REPRODUCTION TREATMENT



CUSTOMIZED FERTILITY STUDY TO
INDIVIDUALIZE THE TREATMENT
INSTITUTO BERNABEU ALBACETE
Since 2015, the Instituto Bernabeu clinic in Albacete has made the latest technology in the field of assisted reproduction available to the people of Albacete's capital city in order to provide answers to fertility issues. Patients are given all-inclusive healthcare with the added extra of all the necessary facilities and medical equipment. This means they do not need to travel long distances to other cities in order to complete or supplement treatment. The clinic has a highly specialised team of human resources led by Dr Lydia Luque, a gynaecologist with extensive experience in treating infertility issues. The team also pools together an incomparable human approach and sensitivity to issues in the care they provide to patients with reproduction issues. All of this means they are able to offer the very best in positive pregnancy rates.
The clinic has fully equipped facilities including an operating theatre, a reception area, a waiting room, medical consultation rooms, In Vitro Fertilisation (IVF) and andrology laboratories, and private recovery rooms, amongst others. The team includes gynaecologists, two biologists who are experts in assisted reproduction, a midwife and nurse, as well as auxiliary health personnel and administration and reception staff.
The Instituto Bernabeu clinic in Albacete not only deals with patient healthcare. Amongst other training courses, it also heads the University of Castilla La Mancha (UCLM) Master's Course in Male Infertility and participates in several lines of cutting-edge research. Some of this research focuses on poor ovarian reserve and implantation failure, as well as the genetics involved in human reproduction.