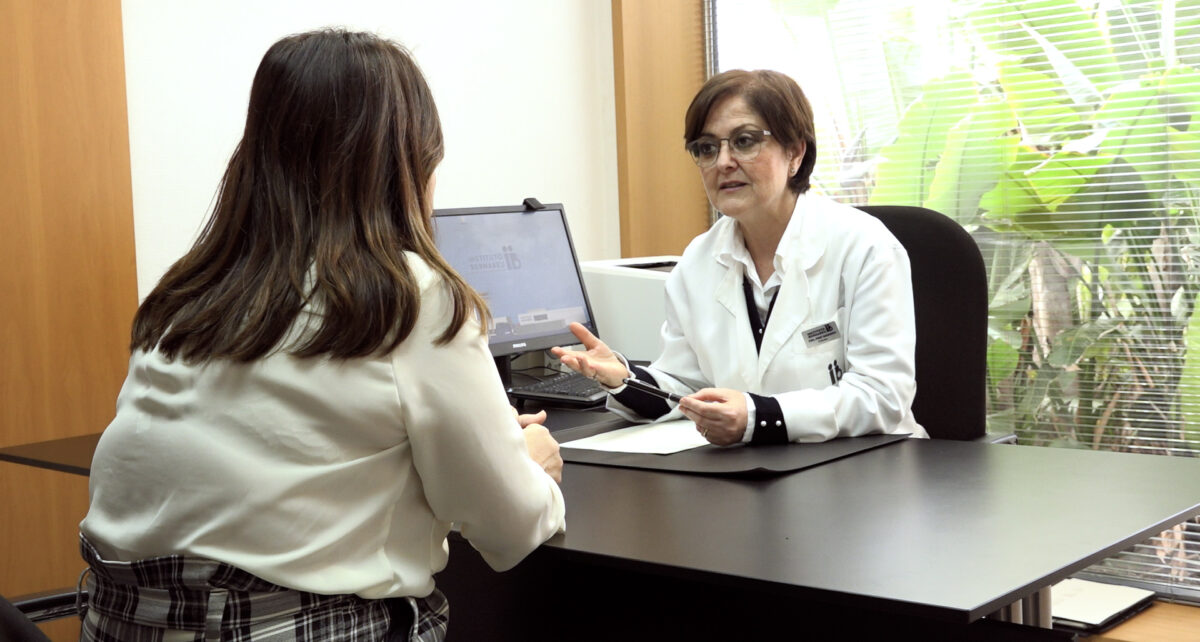 Diabetic patient: fertility and in vitro fertilization
Why do women with diabetes generally need to have fertility treatment?
One of the issues that most concerns young women who are new to diabetes mellitus (DM) is whether or not they will be able to have children. We need to understand some of the relevant aspects of fertility in women with type 1 DM in order to answer this question.
There is some evidence that type 1 diabetes reduces women's reproductive period. It delays onset of the first period and brings forward the age at which these women begin the menopause, as a result of slight premature ovarian ageing. The latter is of most importance in terms of fertility. The data suggests that the menopause in these women is brought forward somewhere between 2 and 3 years compared with women who do not have diabetes. 1-2
Furthermore, an insulin deficiency and elevated glucose in blood can have an impact on normal reproductive system function. In fact, between 20 and 40% of women with type 1 diabetes have irregular menstrual periods and, in the control group3, their pregnancy rate is 24% lower.
Polycystic ovary syndrome or SOP (a cause of disorders in the ovaries) is associated with type 1 diabetes mellitus. It is estimated that between 7 and 12% of women with type 1 DM have polycystic ovary syndrome. Although it might seem strange, intensive treatment with insulin is associated with polycystic ovary syndrome.
All of these factors have an impact on the need to opt for fertility treatment. The main impediment in achieving a good result in fertility treatment is age. This is why a fertility consultation should be arranged as early as possible. In some cases, the option of freezing or vitrifying eggs can be taken into account if the patient wishes to postpone having children but does wish to use her own ova.
The IVF (in vitro fertilisation) treatment results obtained in women with type 1 diabetes mellitus
The medication that is generally used for ovarian stimulation does not alter glucose levels. Metabolic control issues do not usually arise during treatment.
On the whole, fertility treatment success rates are similar to those obtained in women who do not have diabetes, if all necessary care is taken.
Transfer of just one embryo is recommended given the risk that multiple pregnancies pose for these women.
One piece of data that should be taken into account is that organogenesis takes place following transfer and during the first few weeks of pregnancy. During that period, metabolic control is key to decreasing the chances of congenital malformations and pregnancy loss.
Necessary care during fertility treatment when a patient is diabetic
Endocrinological assessments in a diabetes preconception clinic are essential in order to optimise metabolic control and assess any potential complications that may be affected by pregnancy. For example, diabetic retinopathy and nephropathy.
Glycated haemoglobin (HBA1c) levels that are as close to normal as possible are advisable.
It should be taken into account that women with type 1 DM frequently have thyroid issues that also have to be controlled. To a lesser extent, they can also have Celiac's disease.
There do not appear to be particularly relevant differences between metabolic control obtained using a continuous insulin perfusion pump or a basal-bolus routine with multiple doses of insulin. Continuous glucose monitoring does seem to be a great help.
Type 2 diabetes mellitus and fertility
Metabolic control in women with type 2 DM is simpler. However, these women tend to be older and obese, and have polycystic ovary syndrome and other comorbidities that complicate the results obtained in fertility treatment. Fewer and poorer quality ova are generally retrieved and the endometrium is less receptive.
Regarding treatment for diabetes, oral treatment with metformin can be used. However, an elevated number of patients do need to be treated with insulin.
Conclusion
DIABETES
Brings forward the age at which women go through the menopause and shortens their reproductive period
Has an impact on women needing fertility treatment because of the associated irregularities in menstruation
Does not in itself have a negative impact on the results of fertility treatment
RECOMMENDATIONS FOR DIABETIC PATIENTS WHO WISH TO GET PREGNANT
A consultation at an endocrinological preconception clinic is recommended for getting a good idea of all the potential complications caused by diabetes and comorbidities
Appropriate metabolic control is essential and continuous monitoring of glucose in type 1 diabetes is advisable
Transfer of just one embryo is preferable
Bibliography
Yi Y, El Khoudary SR, Buchanich JM, Miller RG, Rubinstein D, Matthews K, Orchard TJ, Costacou T. Women with Type 1 diabetes (T1D) experience a shorter reproductive period compared with nondiabetic women: the Pittsburgh Epidemiology of Diabetes Complications (EDC) study and the Study of Women's Health Across the Nation (SWAN). Menopause. 2021 Mar 1. doi: 10.1097/GME.0000000000001758. Epub ahead of print. PMID: 33651743.
Dorman JS, Steenkiste AR, Foley TP, Strotmeyer ES, Burke JP, Kuller LH, Kwoh CK; Familial Autoimmune and Diabetes (FAD) Study. Menopause in type 1 diabetic women: is it premature? Diabetes. 2001 Aug;50(8):1857-62. doi:10.2337/diabetes.50.8.1857. PMID: 11473049.
Livshits A, Seidman DS. Fertility issues in women with diabetes. Womens Health (Lond). 2009 Nov;5(6):701-7. doi: 10.2217/whe.09.47. PMID: 19863473.
Codner E, Soto N, Lopez P, Trejo L, Avila A, Eyzaguirre FC, Iniguez G, Cassorla F. Diagnostic criteria for polycystic ovary syndrome and ovarian morphology in women with type 1 diabetes mellitus. J Clin Endocrinol Metab. 2006 Jun;91(6):2250-6. doi: 10.1210/jc.2006-0108. Epub 2006 Mar 28. PMID: 16569737.
Dr Pino Navarro, an endocrinologist and Director of the Endocrinology and Nutrition Department at Instituto Bernabeu

THE FOLLOWING MAY ALSO BE OF INTEREST TO YOU: