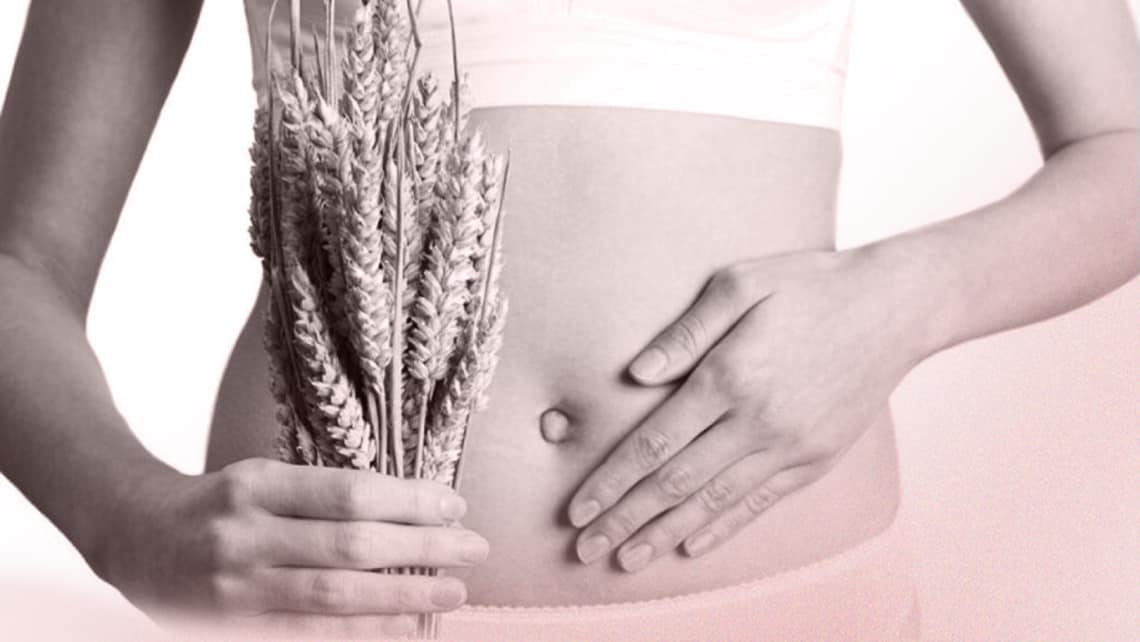 How Celiac disease affects fertility? And when you are already pregnant?
Celiac disease is an intolerance to gluten, a plant-based protein found in cereals such as wheat, spelt, Kamut and so on1 2.
The World Health Organization (WHO) classes Celiac disease as a chronic illness that occurs in people who are genetically predisposed to it. It consists of inflammatory reactions in the mucous of the small intestine following intake of foods that contain gluten, making digestion and absorption of nutrients difficult.
Celiac disease and fertility
Celiac disease can affect fertility, particularly in women:
They can suffer from delayed menarche (a delay in the first menstrual period),
issues getting pregnant and, on occasions,
and in some cases a decrease in the ovarian reserve and premature menopause.
The issues absorbing nutrients that are caused by Celiac disease can lead to
Anaemia,
Malnutrition,
Vitamin deficiencies,
Weight loss,
Irregular menstrual cycles, an
Absence of menstruation and, sometimes,
Premature ovarian failure which can affect a woman's fertility.
Between 1 and 2% of the general population have Celiac disease and it is mostly present in women who are of a fertile age. However, it can also affect men and can cause abnormalities in sperm quality that can be reversed when sufferers follow an appropriate gluten-free diet 3. Therefore, men with Celiac disease also need to be careful with their diet in order to guarantee optimum semen quality when they are trying for a child.
Furthermore, untreated Celiac disease increases the risk of spontaneous pregnancy loss, premature birth and deterioration of foetal growth leading to babies that are born with a very low weight and delayed intrauterine growth14. Therefore, early detection and an appropriate diet is essential for improving these symptoms and ensuring a safe pregnancy.
Celiac disease and Assisted Reproduction treatments
Assisted reproductive success rates in celiac women that follows a strict diet without gluten is similar to those who do not suffer this disease. However, if the diet is not glute free only, some nutrients might not be absorbed correctly and this may cause a lower response to fertility treatments. This worse prognosis cause is not due to the disease itself but to the secondary nutritional problems to an inadequate treatment.
To sum up, we may affirm that women who suffers the celiac disease and follows a correct diet, gluten free, have same success possibilities after a fertility treatment than those with normal glute tolerance.
On the other hand, some believe that women without the celiac disease who follows a gluten free diet may boost the Assisted Reproduction Techniques efficiency, but studies done on this matter have not confirmed this believe.
Pregnancy and celiac disease
If you have Celiac disease and are pregnant, you must ensure that you follow a balanced diet that takes the special circumstance of your pregnancy into account. According to the Spanish Federation of Associations of Celiac Disease Sufferers, the future mother must follow a diet that is rich in nutrients and free from gluten. It must be carefully monitored by a nutritionist. This can help to avoid deficiencies in nutrition and malnutrition both for the mother and for the future child.
Pregnant women with Celiac disease can eat a wide range of cereals that do not contain gluten. For example, rice, corn, buckwheat, pseudocereals such as quinoa and, of course, legumes. These are an essential part of the diet for pregnant woman with Celiac disease because they provide high quality carbohydrates and proteins.
A gluten-free diet does not have a negative impact on foetal growth and development, nor later on the composition of the mother's milk for those women who choose to breast feed their babies.
Bibliography
1.Rodriguez Sáez L. Enfermedad celiaca. Inf Ter Sistema Nacional de Salud 2010; 34: 49-59
2.Farthing MJ, Edwards CR, Rees LH, Dawson AM. Male gonadal function in coeliac disease: 1. Sexual dysfunction, infertility, and semen quality. Gut. 1982 Jul;23(7):608-14. doi: 10.1136/gut.23.7.608. PMID: 7200931; PMCID: PMC1419778.
3.Freeman HJ. Reproductive changes associated with celiac disease. World J Gastroenterol. 2010 Dec 14;16(46):5810-4. doi: 10.3748/wjg.v16.i46.5810. PMID: 21155001; PMCID: PMC3001971.
4.Grode L, Bech BH, Plana-Ripoll O, Bliddal M, Agerholm IE, Humaidan P, Ramlau-Hansen CH. Reproductive life in women with celiac disease; a nationwide, population-based matched cohort study. Hum Reprod. 2018 Aug 1;33(8):1538-1547. doi: 10.1093/humrep/dey214. PMID: 29912336.
5.Juneau CR, Franasiak JM, Goodman LR, Marin D, Scott K, Morin SJ, Neal SA, Juneau JE, Scott RT. Celiac disease is not more prevalent in patients undergoing in vitro fertilization and does not affect reproductive outcomes with or without treatment: a large prospective cohort study. Fertil Steril. 2018 Aug;110(3):437-442. doi: 10.1016/j.fertnstert.2018.03.030. PMID: 30098695.
Dr Navarro, Endocrinology and Nutrition director of Instituto Bernabeu
MORE RELATED INFORMATION