Erfaring
Siden grunnleggelsen på begynnelsen av 80-tallet, har vi opprettholdt vårt kall og engasjement for å gi våre pasienter omfattende omsorg ved et maksimalt servicenivå ved benyttelsen av individuelle behandlinger
1985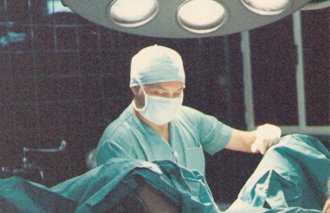 Early onset of artificial inseminations.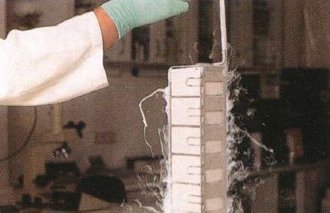 Start-up of our own sperm bank.
1987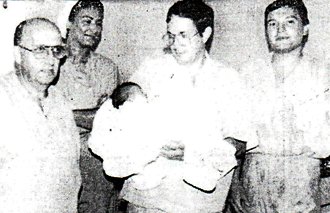 IVF started: First IVF pregnancy in the Valencia Region. Baby born in August 1988.
1988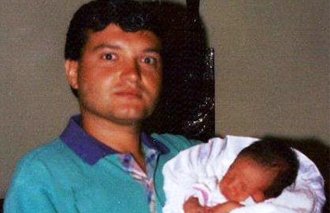 Birth of the first IVF child in the Valencia Region.
1989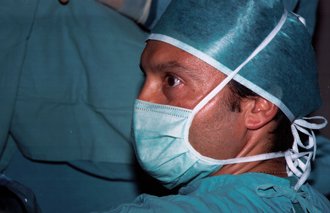 1990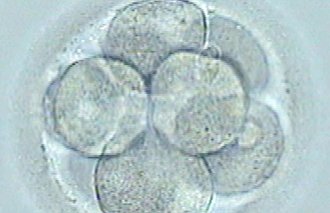 Implementation of the embryo freezing program.
1991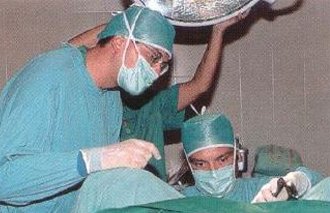 First birth in Alicante by a frozen embryo.
1993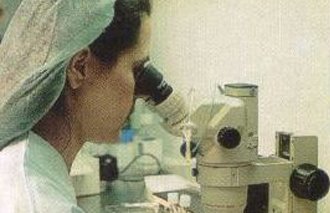 First birth by egg donation.
1994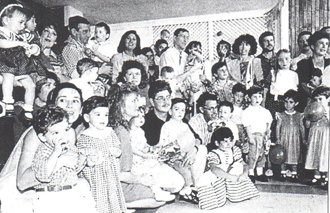 Instituto Bernabeu reaches 100 children conceived by IVF.
1995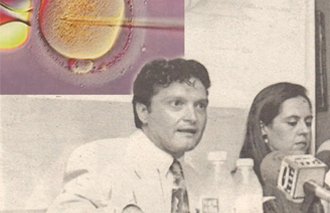 Birth after ICSI technique in Alicante.
1997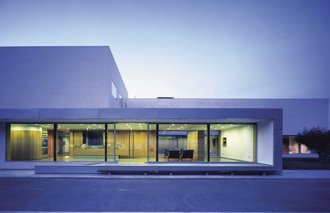 Opening of the first building of Instituto Bernabeu headquarters in Alicante.
1998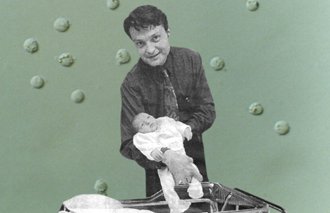 Birth for the first time in Spain and sixth in the world with the use of spermatids (men without sperm).
2000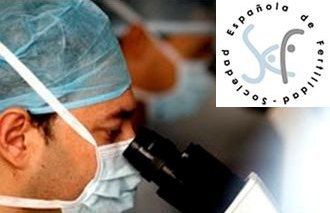 Research Award of the Spanish Society of Fertility (SEF).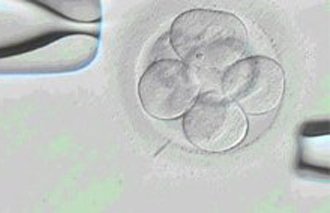 Starting the PGD program: genetic diagnosis for eradicating hereditary diseases.
2001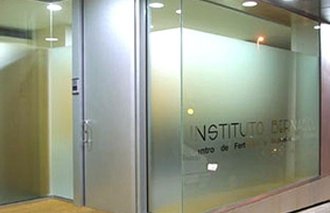 Opening of Instituto Bernabeu Elche branch.
2003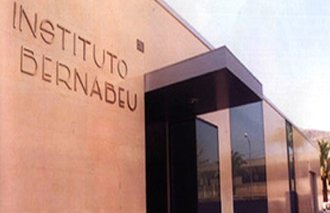 Opening of Instituto Bernabeu Cartagena branch.
2004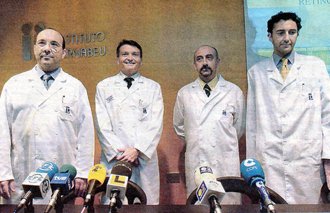 First world birth of a girl free from suffering from hereditary blindness (retinoschisis) by PreimplantationGenetic Diagnosis techniques developed in the IB (MDA).
Read more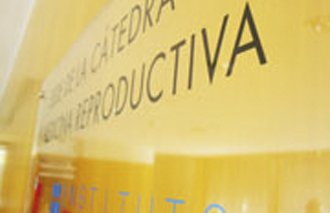 Establishment of first Chair of Reproductive Medicine in Europe together with Miguel Hernández University.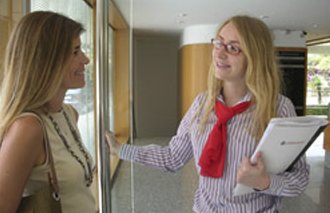 Establishment of the International Patient Care Department.
Read more
2006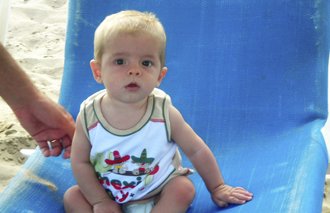 Birth of the first child free fromMarfanSyndrome, after applying PreimplantationGenetic Diagnosis techniques developed at the Institute Bernabeu.
Read more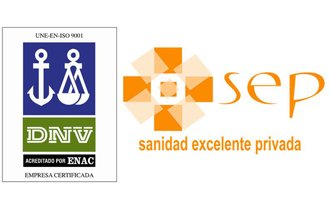 Accredited with ISO 9001 and SEP (Private Healthcare Excellence) in all care processes, the first center of reproductive medicine and gynecology in Valencia and Murcia Regions to achieve these certifications.
Read more
2007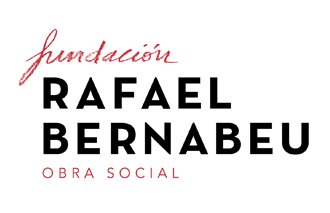 Rafael Bernabeu Foundation is born with social, educational and research promotion purposes.
Dr. Rafael Bernabeu is nominated for James I Award in the medical research category.
2008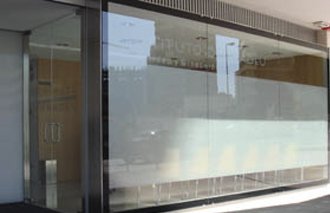 Opening of Instituto Bernabeu Benidorm.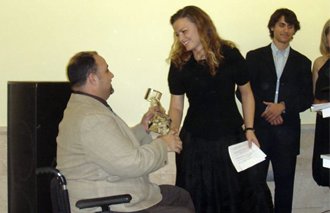 Confederation of Physically Handicapped in theValencia Region (COCEMFE) honors Instituto Bernabeu and Rafael Bernabeu Foundation,Social Work, for its «excellent scientific research work».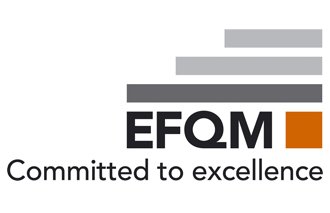 Accredited with «Committed to Excellence» from the European Foundation for the Quality Management (EFQM).
2009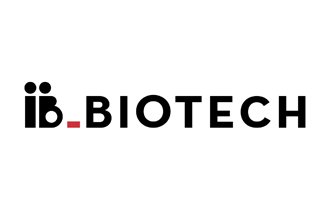 Start-up ofIB Biotech, Biotechnology, Molecular Biology and Genetics Company belonging to Instituto Bernabeu.
Read more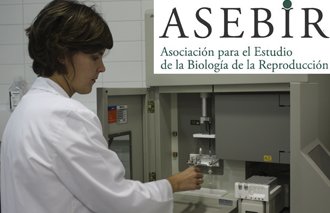 ASEBIR 2009 Award of Basic Research.
2010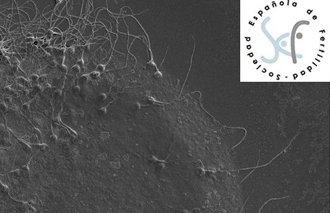 Biotech first international patent.
National Award in basic research awarded by the Spanish Fertility Society (SEF).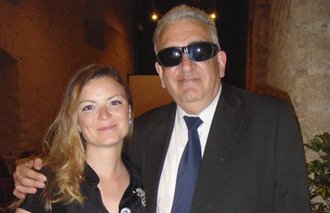 «Niccolo Paganini» Award at the International Congress of MarfanSyndrome for our progress in the fight to eradicate this disease.
Read more
2011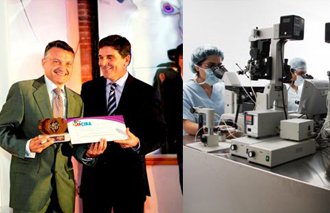 ICIRA Award in the category of relevant data inputs in assisted reproduction treatment.
Read more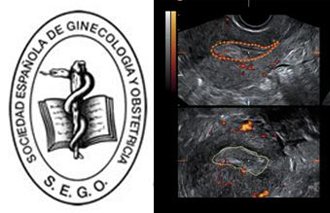 National Award of the SEGO ultrasound section for the best work of «ultrasound in gynecology».
Read more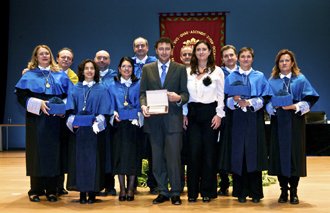 San Alberto Magno Award 2011 from the University of Alicante for «teaching quality».
Read more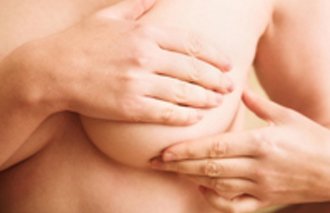 Start-up of the altruistic program for fertility preservation in patients with breast cancer.
2012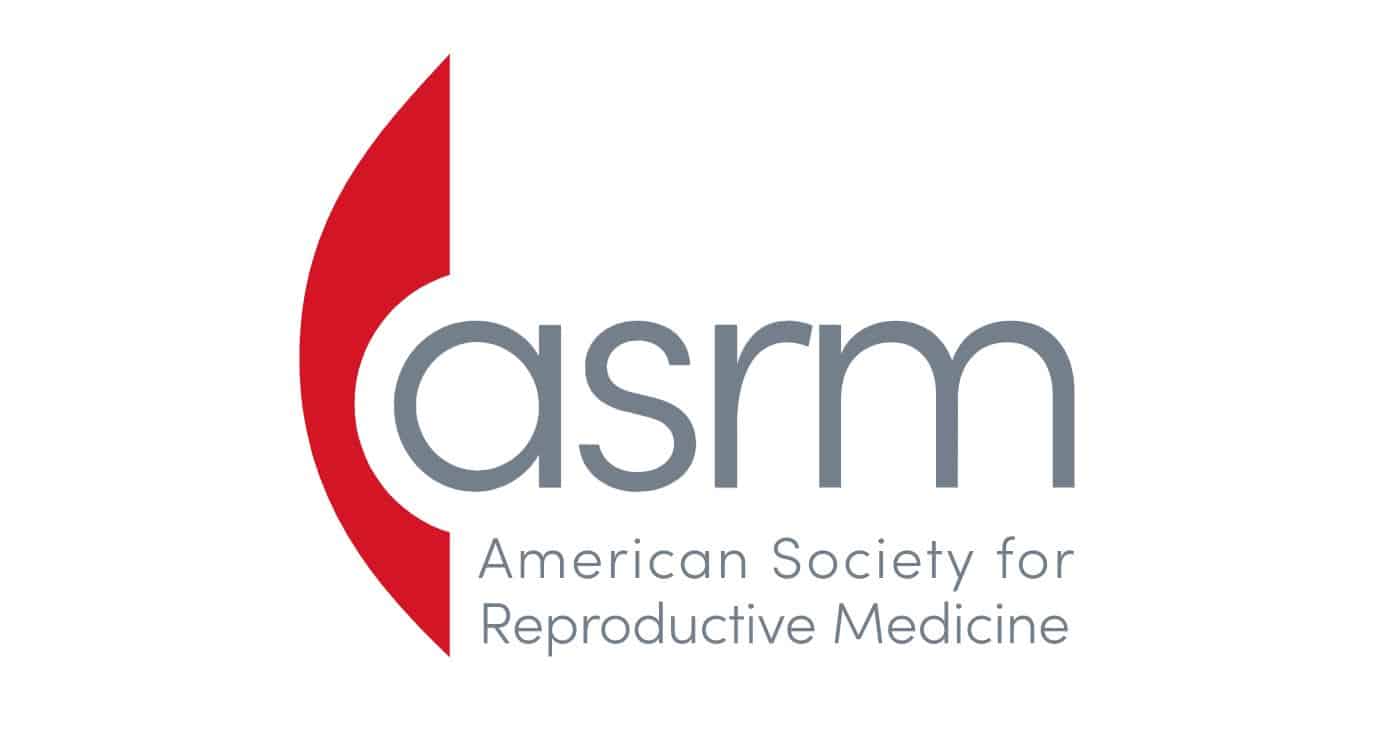 2nd prize of the «American Society Reproductive Medicine» (ASRM) to the best poster of the Congress.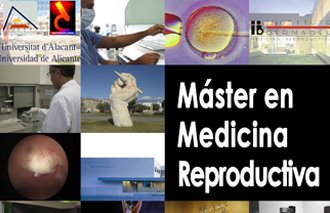 1st edition of the Master's Degree in Reproductive Medicine along with the University of Alicante.
2013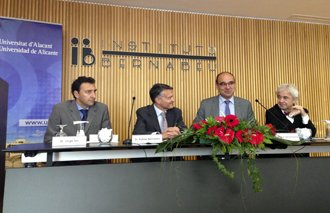 Creation of the Reproductive Medicine Chair at the University of Alicante.
Read more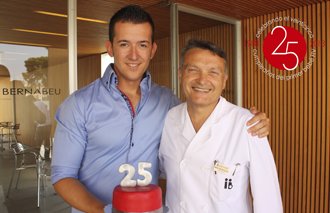 25th Anniversary of the first IVF child of the Valencia Region.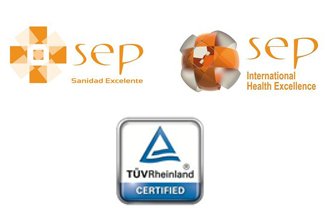 The first reproductive medicine clinic in Europe to be awarded the SEP International and SEPEFQM quality assurance distinctions.
Read more
2014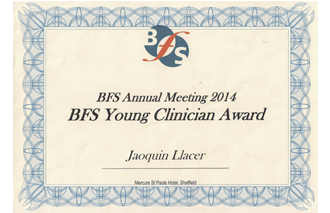 Premio "BFS Best Young Clinician». Otorgado a la mejor Comunicación Oral en BFS Annual Meeting 2014. Sheffield, UK. Título: "Vitamin D levels in oocyte donors are not predictive of reproductive success in egg donation treatments. "
Read more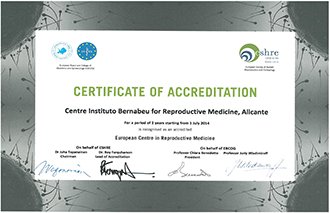 September. Instituto Bernabeu is given ESHRE (European Society of Human Reproduction and Embryology) and EBCOG (European Board and College of Obstetrics and Gynaecology) accreditation in order to provide reproductive medicine training courses. As such, Instituto Bernabeu becomes one of only 10 clinics worldwide and the first in Spain to gain this accreditation.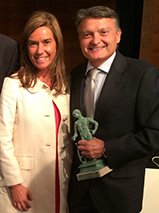 Dr. Bernabeu is awarded a Prize in Recognition of an Outstanding Professional Career by the General Council of Spanish Professional Associations under the Other Healthcare Areas category. November, 2014.
2015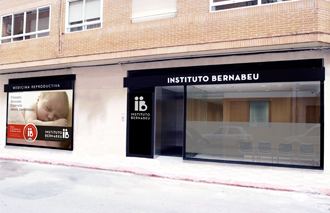 Instituto Bernabeu Albacete opens.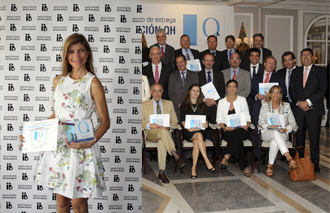 Instituto Bernabeu obtains the QH Excellence in Healthcare accreditation.
Read more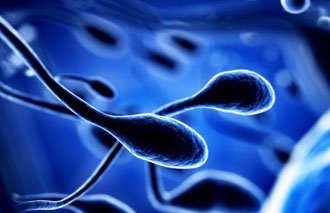 Spanish Association of Andrology (ASESA) first prize for leading research work.
Read more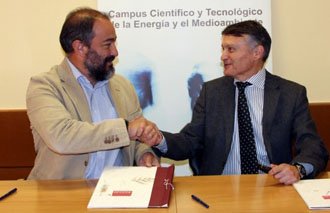 R&D framework agreement between the University of Castilla La Mancha, Spain, and Instituto Bernabeu.
Read more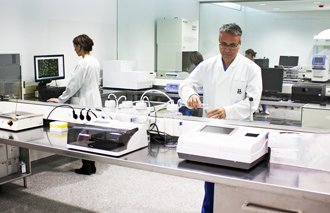 New IB Biotech laboratories.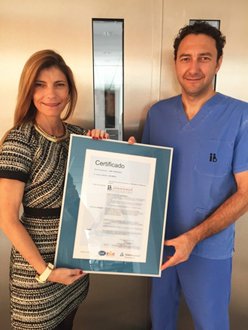 New UNE 179007 assisted reproduction quality standard. Instituto Bernabeu is the first clinic in the Autonomous Community of Valencia and Castilla la Mancha, Spain, to be awarded this standard.
Read more
2016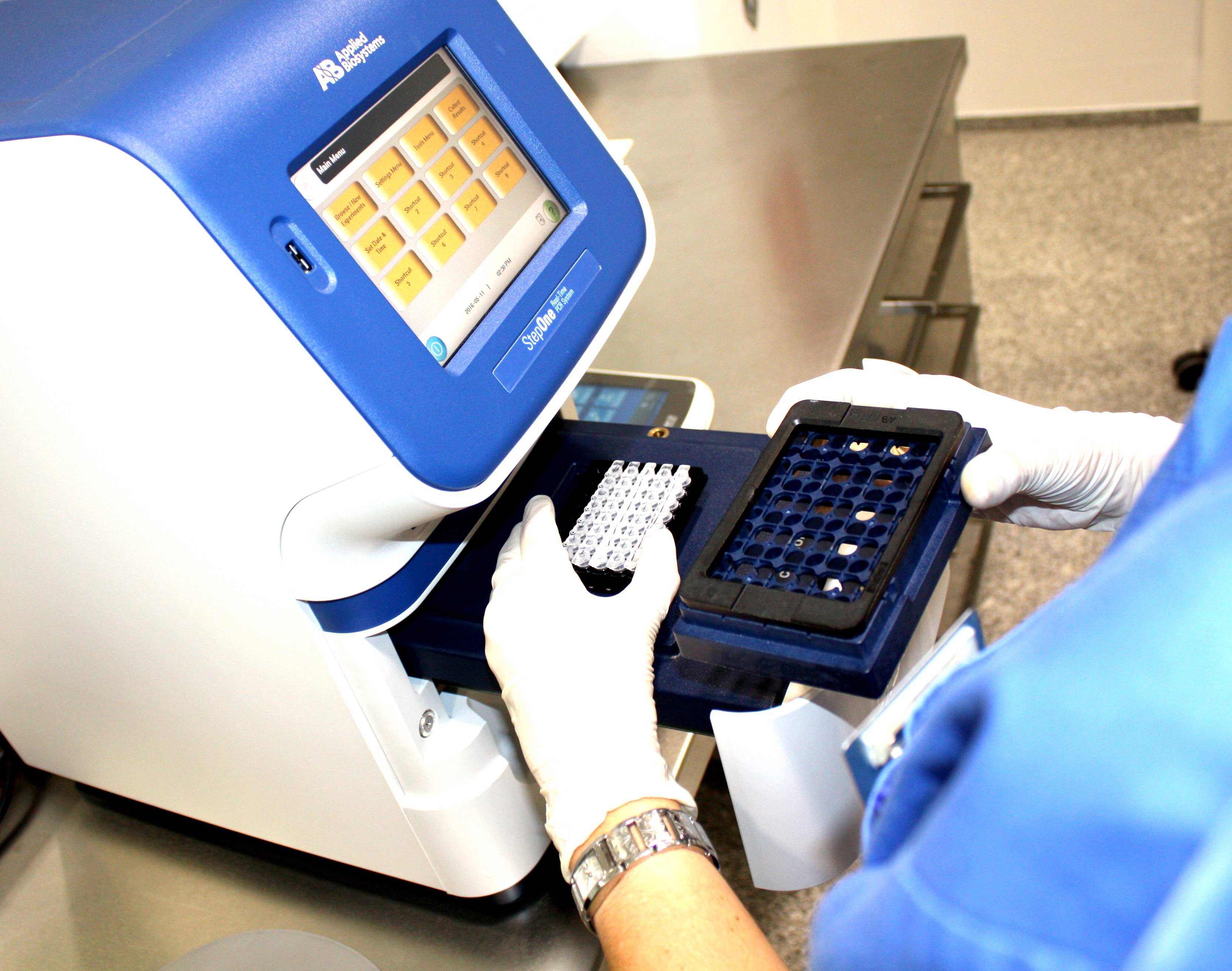 IBgen IVF: Instituto Bernabeu discovers fertility genetic variants.
Read more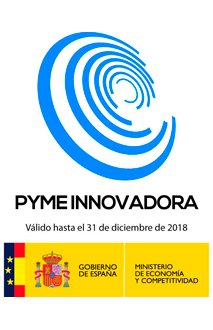 The Ministry awards Instituto Bernabeu an innovative company award in recognition of its work in R&D.
Read more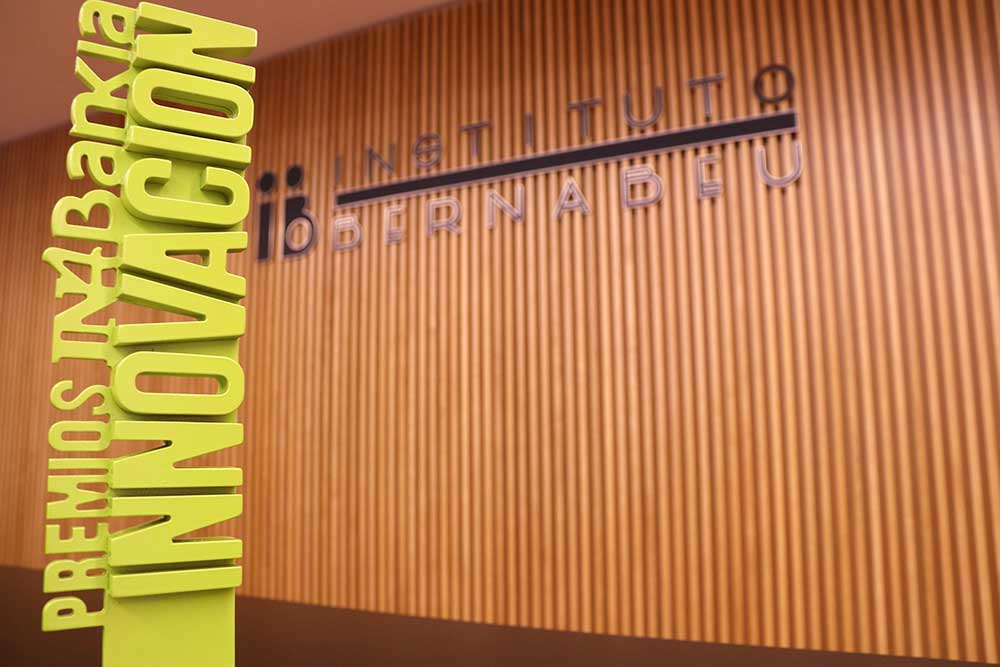 Awarded the IN4Bankia Prize for Innovation.
Read more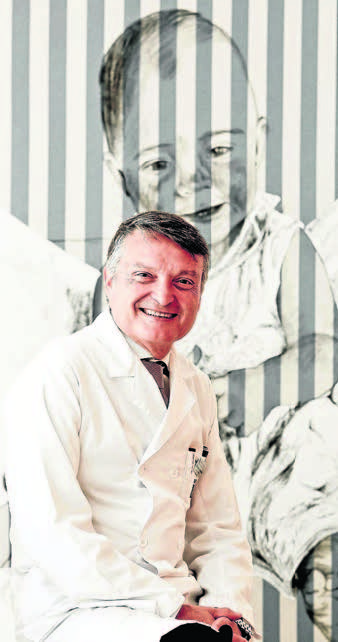 Dr Rafael Bernabeu is named vice-president of the Sterility and Infertility Section of SEGO (Spanish Gynaecology and Obstetrics Society).
Read more
2017
2018
2019
2020