IB wins 3 awards for its research at the SEF 2022 Congress
May, 10th 2022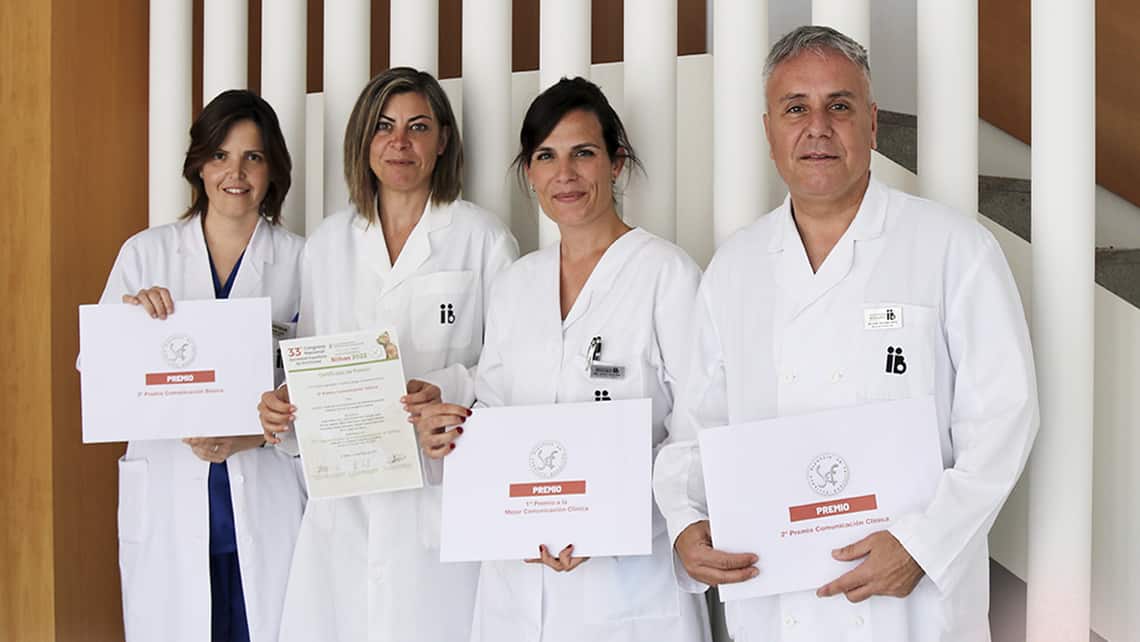 The Instituto Bernabeu's impact at the Spanish Fertility Society (SEF) congress has been enormous. Three of the 18 research studies presented at this biennial scientific event were awarded prizes at the most important scientific meeting.
We have obtained the first and second prizes for Best Clinical Communication and the second prize for Best Basic Communication. All this thanks to the research efforts of a dedicated team and the firm commitment of the Institution to the advancement of science since its origins.
We are enormously grateful for this recognition!
FIRST PRIZE FOR BEST CLINICAL COMMUNICATION
The Conventional ovarian stimulation vs. stimulation with a single Corifolitropin alfa injection in oocyte donors. Randomised clinical trial. TAIL study paper compares two therapeutic protocols with the aim of simplifying ovarian stimulation treatments for oocyte donor patients. It has been defended by Dr Andrea Bernabeu, Instituto Bernabeu Group medical co-director.
SECOND PRIZE FOR BEST CLINICAL COMMUNICATION
In the research Prediction of the implantation of euploid embryos using artificial intelligence techniques, Instituto Bernabeu has created an Artificial Intelligence (AI) model to predict the implantation probability of chromosomally normal embryos. The research was presented at the congress by Dr José Antonio Ortiz, Congenital Defects Unit director of the Instituto Bernabeu Group.
SECOND PRIZE FOR BEST BASIC COMMUNICATION
Towards personalised reproductive medicine: genetic variants detection and their influence on controlled ovarian stimulation aims to predict ovarian response in order to personalise ovarian stimulation treatment. In this case, it was defended by Dr Belén Lledó, scientific director of Instituto Bernabeu Biotech, the Molecular Biology area of the Instituto Bernabeu Group.
In addition, Instituto Bernabeu has received a special mention for the work El tipo de preparación endometrial se correlaciona con la contractilidad uterina independientemente de los niveles de progesterona en sangre by Dr Belén Moliner, Ultrasound and Endometriosis Unit director.
In its eagerness to investigate, Instituto Bernabeu has developed 18 studies, all of them oral communications, which contribute to the development of science and specifically of assisted reproduction to help patients. More information.
PRESS