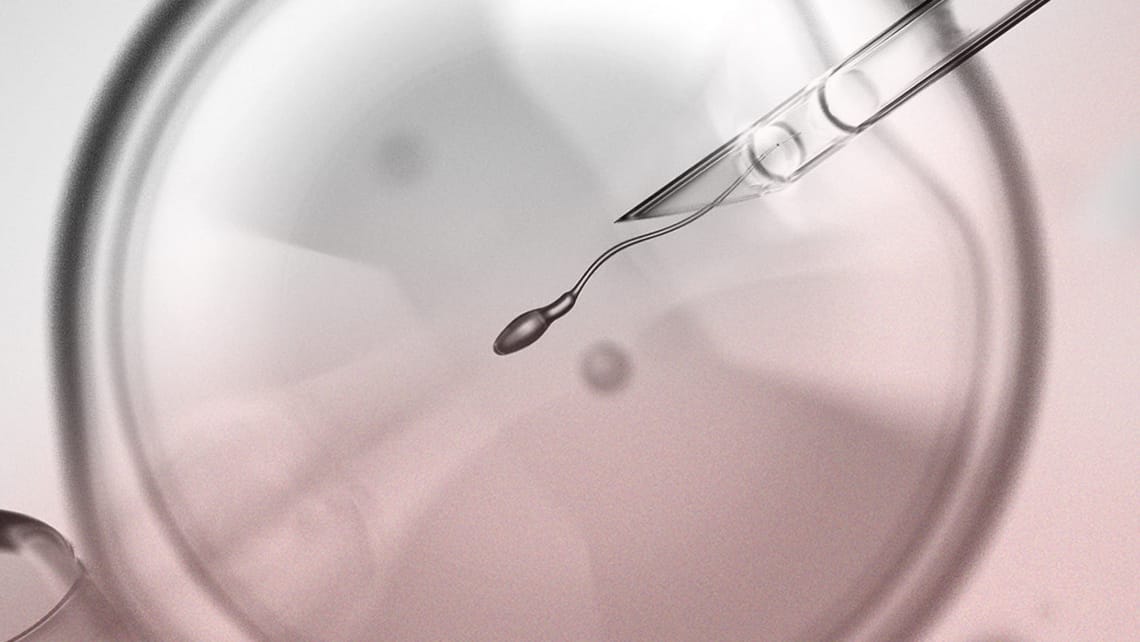 What is SIRHA (Spanish acronym for Assisted Human Reproduction Information System)? Safety for patients and assisted reproduction clinics
SIRHA stands for Assisted Human Reproduction Information System in Spanish. It is a computer-aided platform set up by the national health service that is used to record and consult all assisted reproduction technique activity at reproductive medicine clinics across Spain. It includes a register of clinics that perform assisted reproduction techniques, a national record of activity and results at the different clinics, in addition to the longed-for national register of gamete and embryo donors.
What is SIRHA?
More ova donation treatments (egg donation) are performed at Spanish clinics than anywhere else in Europe. This is mainly due to the quality and excellent reputation of Spanish clinics and to differences in the legislation that regulates this and other practices in other countries. SIRHA was developed in order to improve these processes and give patients greater transparency and safety.
A national gamete and pre-embryo donor register
This register is probably the most relevant part of the initiative. It is a single national gamete donor register management system, which facilitates increased control over the number of donations that are made, in addition to recording the results of those donations and donor analyses whilst always respecting patient anonymity.
Background
When the first law on assisted reproduction was enacted in 1988, the need to create a national register of donors was raised for the very first time and, at the request of the European Union, it has become a reality over the last few years. The law also stated that the maximum number of children from a single donor should not exceed six. However, this was difficult to control because, although each clinic had its own donor records, there were no reliable mechanisms for controlling the results of donations made at other clinics.
The role of SIRHA in gamete donation management
The SIRHA computer-aided platform resolves this issue. It facilitates traceability from origin to destination and global management of assisted reproduction treatment involving use of donated gametes.
How does it work?
Each donor is registered on the platform and identified using a unique donor code, which remains the same irrespective of the clinic at which the donation is made. Once the corresponding analyses have been performed and suitability as a donor has been confirmed, the platform assigns each donation a unique donation code or SEC (single European code). In short, this code provides information about the country and clinic where the donation was made and gives the donation and the type of biological sample in question – ova, semen or embryos – an ID number.
The purpose of the ID is to facilitate traceability of the origin and destination of donated gametes whilst always respecting donor and receptor patient anonymity using applicable electronic data security measures.
Why is the SIRHA national donor register important to clinics and patients?
It centralises the result of each donation and records the number of children born at each clinic where the donor has made a donation. Therefore, the tool
facilitates an exact control of how many babies are born to donors, as provided for in applicable regulations (no more than 6)
includes a biovigilance module which, should there be any unexpected adverse events and suspected genetic origins in a newborn child, means that appropriate steps can be taken with regards to the donor and stopping this from happening again.
What is the current situation with regards to official records on assisted reproduction?
SIRHA
All national Instituto Bernabeu clinics currently report information using this management system. Integration of SIRHA has been carried out gradually and the schedule was determined by each autonomous community.
A national assisted reproduction clinic register
Did you know that there are over 300 reproductive medicine clinics in Spain? They are on the increase and the role of the register is to keep figures up to date and to define the treatment activities that each clinic is authorised to perform out of the long list of existing options. You can consult all the healthcare options available at Instituto Bernabeu using this link: http://regcess.mscbs.es/regcessWeb/inicioBuscarCentrosAction.do
A national reproduction technique activity and results register (SEF)
Since 2016, all official fertility clinics have had to submit their annual success rate reports per technique for inclusion on the register, which is coordinated by the Ministry of Health and the Spanish Fertility Society. The register has a dual purpose. On the one hand, it is public and available to any patient who wishes to access it. The information can be used to take objective decisions with regards to choosing the clinic where patients have treatment. On the other, it provides experts in the field with very useful information about how reproductive medicine practices are evolving in Spain.
Jaime Guerrero, a biologist at Instituto Bernabeu.
USEFUL LINKS: