The American Journal of Obstetrics and Gynecology publishes an IB study establishing an artificial intelligence model for predicting chromosomal abnormalities in IVF embryos
November, 30th 2022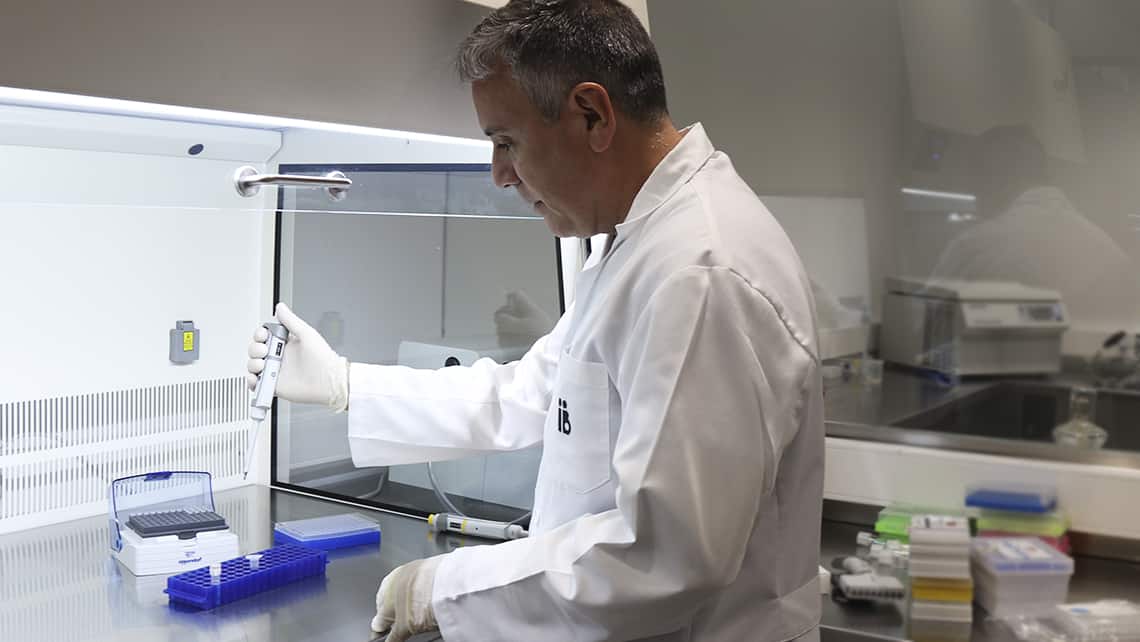 The November edition of the American Journal of Obstetrics and Gynecology (AJOG), a specialist reproductive medicine journal, has published scientific research carried out by Instituto Bernabeu entitled Application of machine learning to predict aneuploidy and mosaicism in embryos from in vitro fertilization cycles. The research was led by biochemist and molecular biologist Dr José Antonio Ortiz.
The aim of the study was to establish an automatic learning model that can predict chromosomal abnormalities in embryos (aneuploidies) and mosaicism in embryos (when there is a mixture of chromosomally normal and abnormal cells in one or more chromosomes) before they are implanted in the mother's uterus. Embryo aneuploidies are one of the main causes of failure in cycles of IVF but, in some cases, there is a percentage of embryos that do not manage to implant and embryo mosaicism could be the cause.
By using artificial intelligence (IA) algorithms, the study by Instituto Bernabeu can predict these types of abnormalities in embryos based on the male and female patients' prediction variables from the embryos' in vitro fertilisation (IVF) cycle, ovarian stimulation and embryo biopsy.
This step forward is a huge advantage when it comes to identifying couples with a risk of having an aneuploidy and/or mosaic embryo, and who may benefit from using pre-implantation genetic testing for aneuploidy (PGT-A).
The scientific community has praised this work, which has been presented at leading scientific forums, such as the ESHRE 2021 congress.
AI features in many lines of Instituto Bernabeu research work. The scientists at the clinic are already working on using different algorithms that may contribute towards optimising and customising treatment.
Application of machine learning to predict aneuploidy and mosaicism in embryos from in vitro fertilization cycles
JA Ortiz, R. Morales, B. Lledó, JA Vicente, J. González, EM García-Hernández; A. Cascales, J. Ten, A. Bernabeu, R. Bernabeu