Dr Belén Moliner runs the Uterine Factor in Reproduction workshop at the 6th edition of the Ferring Workshops in Valencia
November, 16th 2022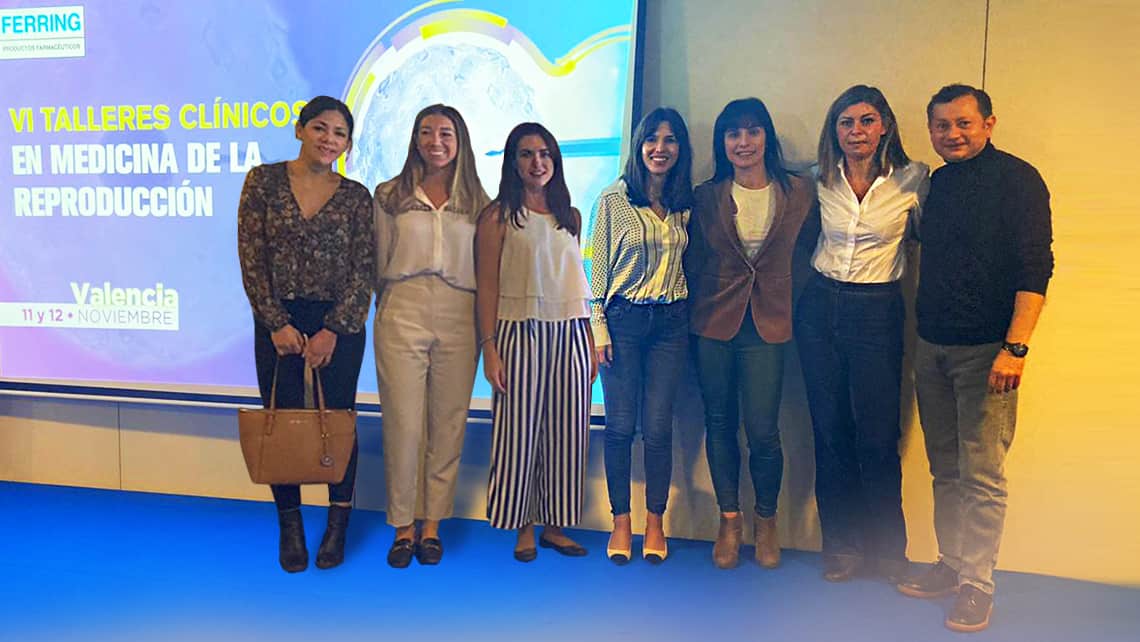 Medical staff at Instituto Bernabeu regularly share their knowledge and experience with others at congresses and workshops. Several members of our team of medical staff recently participated in the 6th edition of the Clinical Workshops on Reproductive Medicine organised by Ferring and held in Valencia on 11 and 12 November.
Instituto Bernabeu is a regular supporter of the event and has taken an active role in it over the last five years. On this occasion, Dr Belén Moliner, head of the Endometriosis Unit, coordinated the Uterine Factor in Reproduction workshop and was responsible for sharing the conclusions reached by the twelve experts in the work group.
Dr Moliner highlights that, once the embryo factor has been ruled out, the uterine factor is the most common reason why an embryo is unable to implant. 'In over 50% of cases in which the embryo is not the cause of the failure, it is down to uterine failures.' She points out that this topic aroused a great deal of interest and that it is also a controversial subject because the reason why some patients with uterine failure get pregnant and others do not remains unclear.
Dr Juan Carlos Castillo, Scientific Director of Instituto Bernabeu, Dr María Martínez, Medical Coordinator of Instituto Bernabeu Elche, Dr María Martínez and Dr Jorge Ten, Director of the Embryology Unit, also attended the event. Dr Jorge Ten participated in the Embryo Selection using PGT-A work group that focussed on making IVF cycles with PGT-A more efficient. 'I try to address which group of patients PGT-A is useful for, and if it really is an efficient technique that increases the rate of healthy babies,' the embryologist explained.
Dr Castillo, meanwhile, indicates that the Ferring workshops provide an inviting environment that brings leading clinics in the Valencian Community together with the aim of sharing their experience. Over the six editions, Instituto Bernabeu has actively participated and coordinated events addressing areas including clinical practice, laboratory work, and genetics and molecular biology.