JARG, the international journal, features an Instituto Bernabeu study that has identified genes and mutations that cause the menopause in young patients
December, 12th 2022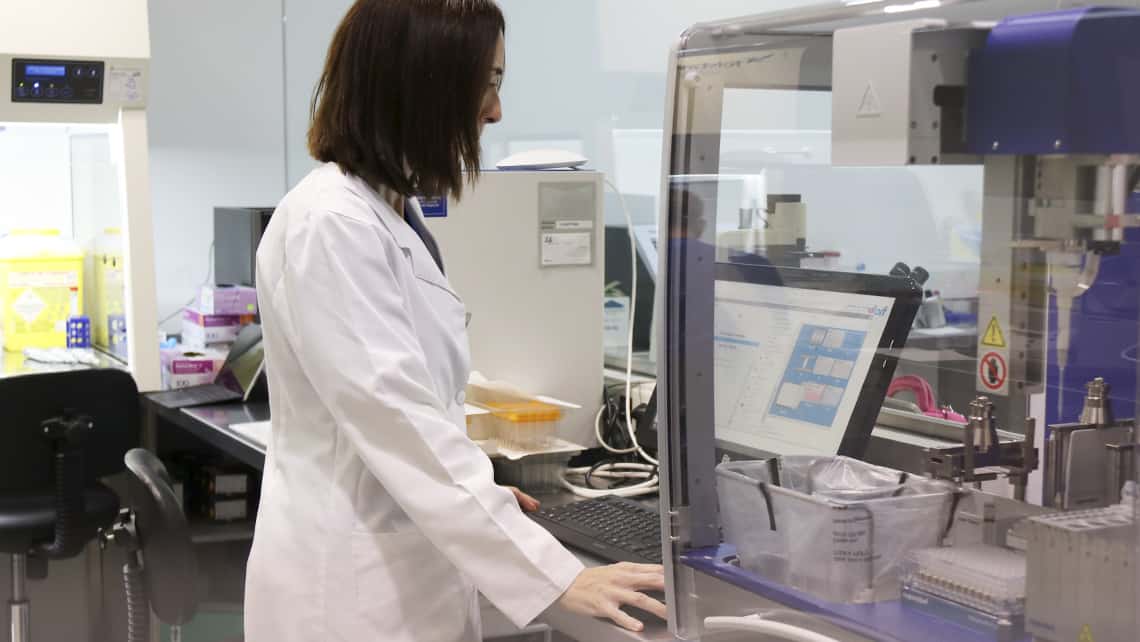 The studies and discoveries led by Instituto Bernabeu are among the most ground-breaking in the world. Our aim is to improve treatment and unravel many of the unknowns that remain in the field of gynaecology and assisted reproduction. Specialist scientific publications have recognised the importance of this work.
On this occasion, the Journal of Assisted Reproduction and Genetics (JARG), an international journal, recently published Identification of new variants and candidate genes in women with familial premature ovarian insufficiency using whole‑exome sequencing, a study led by Dr Ruth Morales, Director of our Genetics and Reproduction Guidance Unit. By identifying genes and genetic mutations that were previously unknown in patients with premature ovarian failure, the research has taken a huge step forward in uncovering the causes of ovarian failure in young women.
Some women experience the menopause at a very young age and this can mean they are unable to have children of their own. In most cases, the cause is unknown. In many patients, the origin can be genetic, but many of the genes and mutations that cause it remain unknown.
The advantages for patients
The study affords a huge advantage to patients who experience ovarian failure or premature menopause, and for their relatives, such as sisters or female cousins, who could be in the same situation. 'If the study is carried out before a woman experiences ovarian failure, we can take preventive action and bring motherhood forward or freeze ova for the future,' explains Dr Morales. The specialist doctor highlights the fact that Instituto Bernabeu has done studies on different mutations in several genes in women with poor ovarian reserve and other pathologies. She points out that this is the first time that research has been carried out using next-generation sequencing technology, analysing thousands of genes in different patients and their relatives.
Women from families in which there is a history of premature menopause generally take the following tests: karyotype and the fragile X study. The importance of the results obtained in the latest Instituto Bernabeu study is manifest in the fact that these diagnostic tests can work in conjunction with the IBgen FOP premature ovarian failure gene panel. This advanced analysis panel helps to identify genes that we were previously unable to identify.
Identification of new variants and candidate genes in women with familial premature ovarian insufficiency using whole‑exome sequencing R. Morales; B. Lledo; JA Ortiz; FM Lozano; EM García; A. Bernabeu; A. Fuentes; R. Bernabeu