Instituto Bernabeu presents in the ESHRE an investigation that studies whether a previous caesarean section affects uterine vascularization on the day of embryo transfer
July, 1st 2021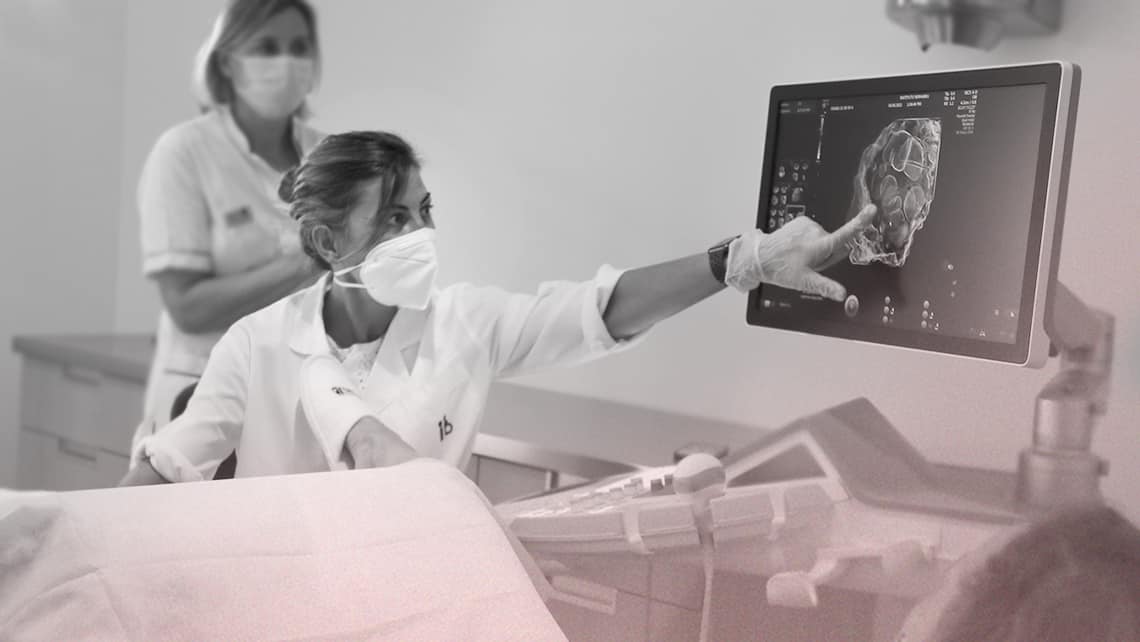 Instituto Bernabeu has presented in the ESHRE 2021 Congress of the European Society for Human Reproduction and Embryology, an investigation on uterine vascularization on the day of embryo transfer. The congress, which takes place from June 26 to July 1, 2021, is the most important of those held in Europe in terms of fertility; the world's leading experts on the subject meet there. Every year, Instituto Bernabeu participates actively with scientific research works that have been highlighted for its special interest in the science development, which results in the improvement of treatments to improve the prognosis of patients.
One of the works that has brought the attention at the ESHRE is the study carried out by a work group at the Instituto Bernabeu led by Dr Belen Moliner, who has investigated the study of previous caesarean section in patients who undergo un in vitro fertilization (IVF) and if this circumstance can affect uterine irrigation. And in turn, this may have a correlation with a possible deterioration in the implantation of the embryo after fertility treatments.
The scientists start from the prior knowledge that a previous caesarean section affects the rate of babies born after assisted reproduction treatment, compared to the cases of those patients who previously had a vaginal birth. Hence, this study has tried to find out if caesarean section can affect the vascularization of the endometrium.
Dr Moliner indicates that the study team retrospectively analysed uterine contractility and 3D vascularization parameters in women who had an embryo transfer at the Instituto Bernabeu in Alicante, between 2018 and 2020 with a recurrent implantation failure (at least two blastocysts of good quality transferred from egg donation treatment).
The work has evaluated the uterine contractility of 196 patients on the day of embryo transfer. Of these, twelve women had previously undergone a caesarean section. "Uterine contractility was analysed by 4D ultrasound after 6 minutes of video recording. The vascularization index and the vascularization flow index were evaluated after the definition of the endometrial volume", explains Dr Moliner.
After the analysis, the Instituto Bernabeu research group highlights the fact that the three-dimensional vascularization indices showed lower blood perfusion in those patients who had a previous caesarean section. "Although lower uterine contractility was also observed in those patients with previous caesarean section, a significant difference could not be demonstrated," the research concludes.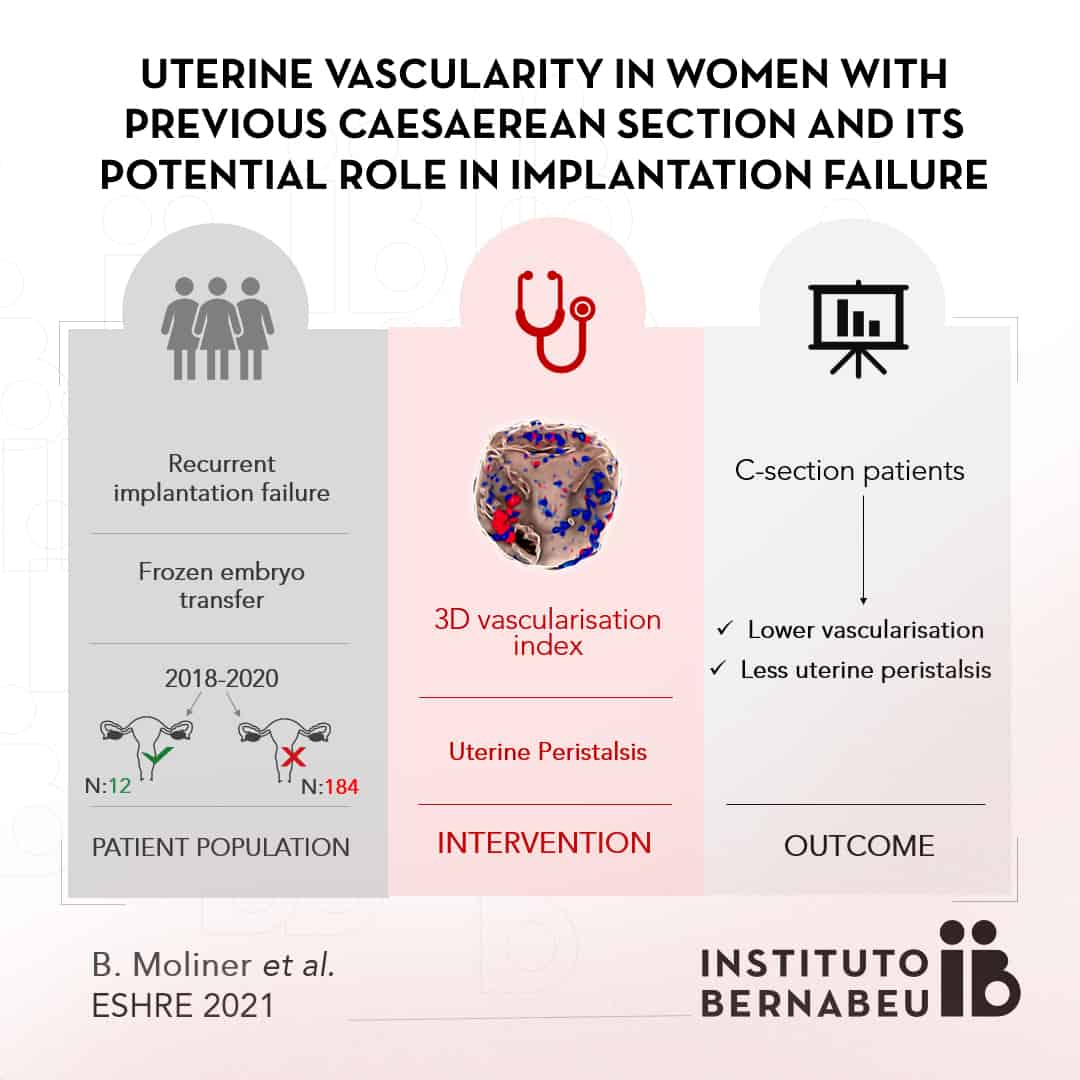 Uterine vascularity in women with previous caesarean section and its potential role in implantation failure: a retrospective cohort study.
B. Moliner, J. Ll. Aparicio, J.C. Castillo, P. Cirillo, A. Fuentes, A. Bernabeu, R. Bernabeu