Instituto Bernabeu launches a new, more intuitive and adapted website to be closer to its patients
June, 30th 2021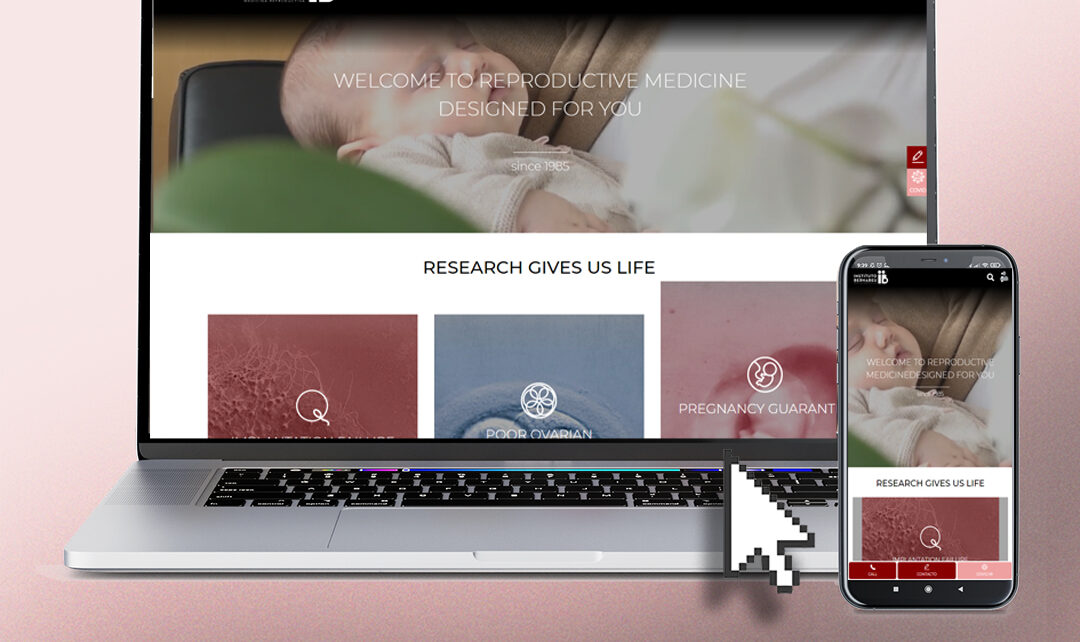 The Instituto Bernabeu Group has just launched a new website to continue bringing elite reproductive medicine to its patients. A completely intuitive tool with a content that continues to meet the highest quality standards. This new website adapts to the current trends and its responsive design offers greater technical flexibility. It is also completely adapted to browsing with mobile phones and tablets making its use easier from these devices.
This tool keeps up with the new times and ways of understanding communication on the Internet. This channel is highly useful for both patients and general public as all the information related to new treatments and scientific advances is readily available. Like the previous one, this current website is being published in nine languages: Spanish, English, Italian, French, German, Arabic, Norwegian, Russian and Dutch. Instituto Bernabeu assists patients from over 130 countries and therefore this makes the access to the information much easier.
The webpage contains highly useful sections providing up to date information on treatments and the latest scientific advances in the entire field of reproductive medicine and fertility genetics. Additionally, it offers a forum where the most recent news and articles are being published allowing an agile interaction with its readers.
The Marketing Director, Sómnica Bernabeu, explains: "our website is a window for people looking for answers and solutions when it comes to achieving a pregnancy. We nurture it daily with new data and offer specialized and personalized information from different departments that address specific problems in each area of the field".
Instituto Bernabeu' s digital commitment is irrefutable: at the very onset of the digital era the clinic already had an online tool to reach its patients and therefore, to bring assisted reproduction closer to all people who are looking for answers and need to turn to a fertility treatment to have a child.
To date, the website has been visited over 35 million times and more than 49 million pages have been viewed. It has become a reliable channel of information thanks to a high-quality content nurtured by Instituto Bernabeu renowned specialists, for being attentive to the latest innovations in reproductive medicine as well as for having a strong ethical basis.