Instituto Bernabeu creates the first AI International Unit applied to Reproductive Medicine
May, 26th 2023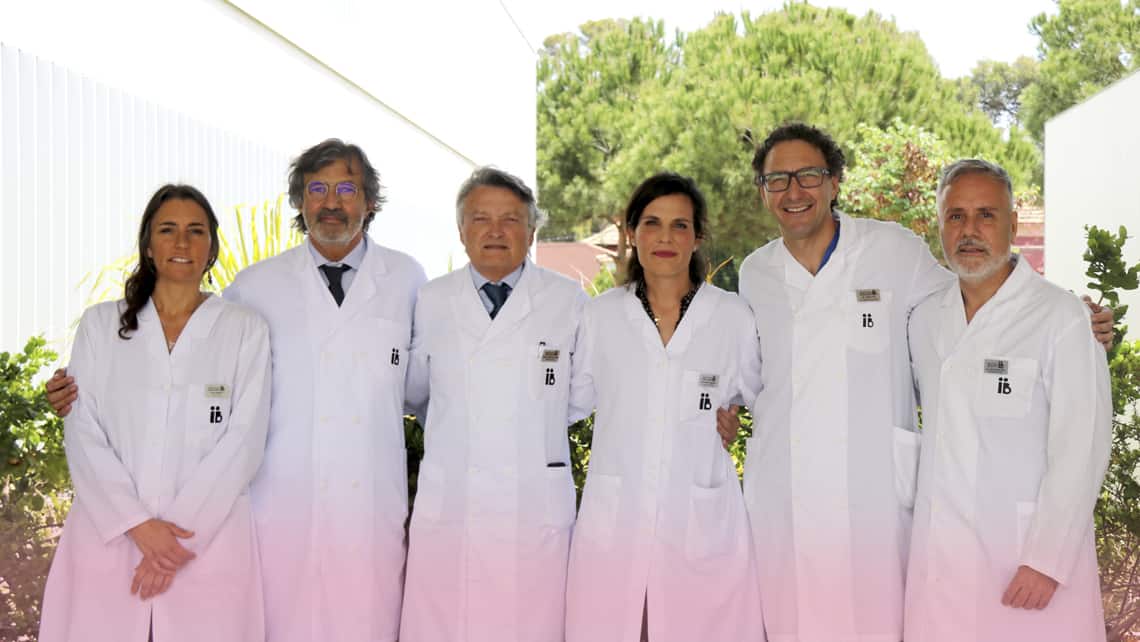 Its aim is to spread the knowledge in this area and to scientifically validate solutions with real application and to improve the patients' success rates.
The Spanish clinic is a world pioneer in developing research to increase pregnancy rates with Artificial Intelligence.
One in six people in the world suffer from infertility. More and more often we hear of people who have to turn to fertility clinics to have their child. To confront this social problem, medicine is making use of technology whose progress are already providing solutions to increase the chances of achieving pregnancy.
After a recognized research trajectory in the use of Artificial Intelligence, Instituto Bernabeu has just created the first International Unit specialised in AI applied to Reproductive Medicine. Its aim is to spread the knowledge in this area and to scientifically validate solutions with real application and to improve the patients' success rates.
The creation of this first unit is a major step forward for reproductive medicine, as it enhances the professionals' work and improves the clinical practice. This unit is ready to provide specific and personalised solutions to patients, optimising each treatment.
"This world-first unit is the result of our Scientifics successful work in the AI field in recent years. We are making significant progress in getting to know each of the three patients involved in a fertility treatment -female, male and embryo- better and better, and with the assistance of AI we are able to significantly improve the possibility of having children", explains the IB Group medical director, Dr Rafael Bernabeu.
"We know that 20% of patients who start in vitro fertilization treatment with her own eggs will have a low response. Thanks to AI, these patients' diagnosis and prognosis will significantly improve", points out the IB Group's medical co-director Andrea Bernabeu. And this is just one of the many applications in which the Instituto Bernabeu Scientifics and Gynaecologists are already working on.
16% of young patients will require AI
An estimated 16% of patients under 30 can benefit for the AI application. These are women who, a priori, should have enough eggs for their treatment but who, against odds, have a low response to stimulation. In this case, an Artificial Intelligence algorithm allows to identify genetic variants that predispose an inadequate ovarian response, which helps to advance diagnoses and personalise treatment with better results.
Multidisciplinary team
The International Unit specialized in AI applied to Reproductive Medicine has a multidisciplinary team that includes doctors specialised in reproductive medicine, embryologists and experts in genetics, among others, which allows for a comprehensive approach to patient care.
Among the members of this new unit, highly skilled and renowned specialists in the different areas stand out. The Instituto Bernabeu Mallorca medical director, Dr Jordi Suñol; Instituto Bernabeu Group Embryology Unit director, Dr Jorge Ten; Congenital Defects Unit director, the biochemist Dr José Antonio Ortiz; and Instituto Bernabeu Madrid Embryology director, Leyre Herrero.
Instituto Bernabeu's AI International Unit applied to Reproductive Medicine joins other specific treatment units in the Group, such as the Low Ovarian Response Unit, and Implantation Failure and Repeated Miscarriages, among others.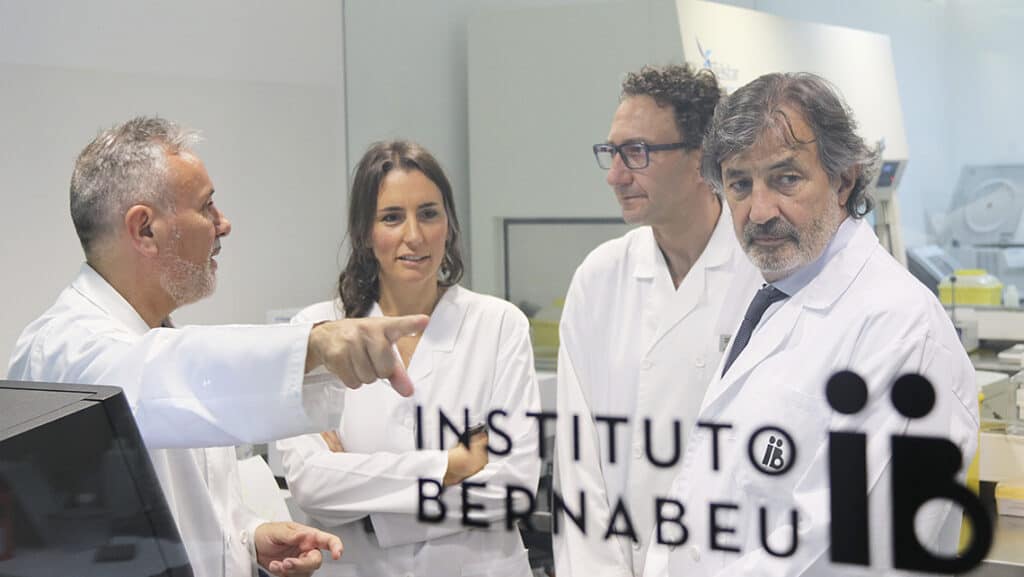 International recognition
Instituto Bernabeu is already a reference in AI. In addition, its trajectory has achieved wide support from the scientific community, being selected this year 2023 to offer two presentations in this field in the congress organized by the European Society of Human Reproduction and Embryology (ESHRE), the most important in the world, which is held in Denmark at the end of June. For this edition, 2 of the 12 selected research projects present results on the application of AI in embryo selection and ovarian response.
The institution uses AI as a working tool in the selection of embryos cultured in time-lapse incubators in the in vitro fertilization (IVF) laboratory. In this case, technology helps embryologists in the selection process of the embryo most likely to implant in the mother's womb. In addition, it also combines machine learning and pharmacogenetics for the prediction of suboptimal ovarian responses. An artificial intelligence algorithm can identify genetic variants that predispose to an inadequate ovarian response, which helps to advance diagnoses and personalise treatments. The research team also continues to move forward the full integration of these tools into the clinic's day-to-day functions.
About Instituto Bernabeu
For more than three decades, Instituto Bernabeu has been at the forefront of reproductive medicine research. The Group of specialised clinics are led by doctors Rafael and Andrea Bernabeu. Each year it attracts patients from all over the world, specifically from 137 countries. It has 9 clinics, the second in Madrid recently open, as well as in Alicante, Palma de Mallorca, Albacete, Cartagena, Elche, Benidorm and Venice.
This renowned Spanish institution has a long trajectory and, among its milestones we have to highlight the birth of a baby using spermatids for the first time in Spain and the sixth in the world.
More recently, the Spanish Fertility Association (SEF) latest congress, recognised the research work by awarding the first and second prizes for clinical communications and the second prize for the best basic communication, which was based on AI. In this case, the research created an AI model with which it is possible to predict the probability of implanting chromosomally normal embryos.