Instituto Bernabeu team participates in the 9th SEF National Meeting Interest Groups.
May, 26th 2023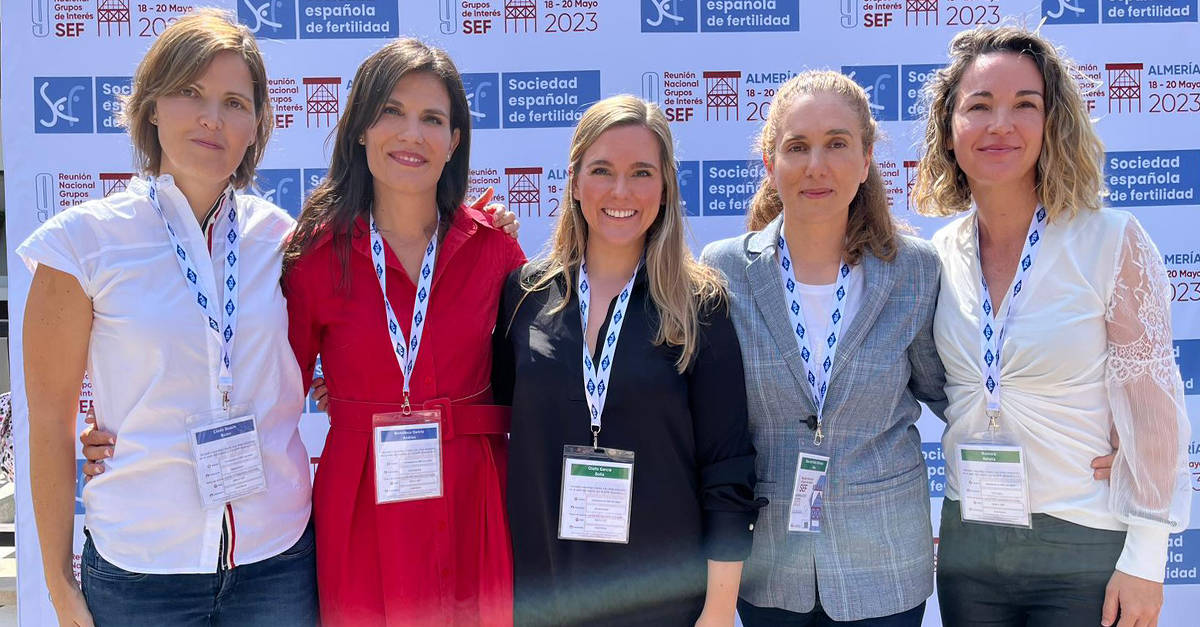 Spain's leading reproductive medicine professionals met from May 18 to 20 at the 9th National Meeting of the Spanish Fertility Society (SEF) Interest Groups, held in Almeria. Instituto Bernabeu has actively participated in this event, which was attended as speakers by the Groups' medical co-director, Dr Andrea Bernabeu, and the genetics and molecular biology laboratory scientific director IBbiotech, Dr Belén Lledó.
As part of the meeting's scientific programme, Dr Bernabeu participated in the symposium which addressed the current situation of GnRH antagonists' management in the 21st century. GnRH antagonists are drugs used in assisted reproduction treatments to control ovarian function and prevent spontaneous ovulation. Dr Bernabeu provided information on the evolution of these drugs from their first use in reproductive medicine to present day.
Dr Lledó moderated the Genetics interest group presentation which addressed embryonic mosaicism and its clinical management, an area in which Instituto Bernabeu has developed several scientific studies. The Biotech director explained that the current policy of Instituto Bernabeu is to provide adequate genetic counselling to patients before embryo transfer.