An IB study, which helps to detect unexpected responses in ovarian stimulation through Artificial Intelligence, selected as oral presentation at the ESHRE 2023
June, 8th 2023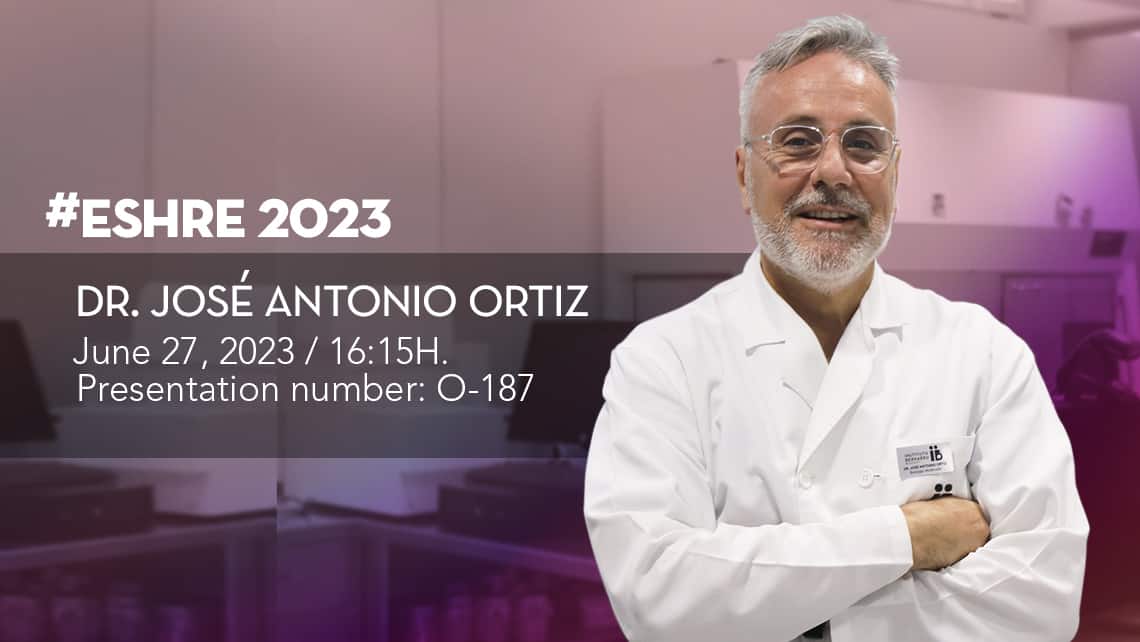 The European Society of Human Reproduction and Embryology (ESHRE) Scientific Committee has selected as oral presentation our research entitled: "Combining machine learning and pharmacogenetics to predict suboptimal ovarian response", led by Dr Jose Ortiz, for its next congress to be held this June in Copenhagen.
It is estimated that 16% of patients under 30 years of age who, a priori, should have enough eggs for their treatment but, against odds, have a low response to stimulation, could benefit from the application of the AI developed in IB, which will allow to identify those genetic variants predisposing to an inadequate ovarian response, thus helping to improve diagnosis and personalise treatment with better results.
An important number of women classified as "normo-responders" may not reach the optimal range of retrieved oocytes after a controlled ovarian stimulation (COS). The explanation to this behavior is that there are genetic variants predisposing to a lower ovarian sensitivity to stimulation, so our experts develop specific lines of research to improve this reality.
The combination of machine learning and pharmacogenetics for the prediction of sub-optimal ovarian response. Oral presentation. J.A. Ortiz, B. Lledó, S. Myles, R. Morales, J. Guerrero, A. Bernabeu, R. Bernabeu.