IB study warning that some bacterial infections prevent embryo implantation will be selected as an oral presentation at the ESHRE infertility congress
June, 12th 2023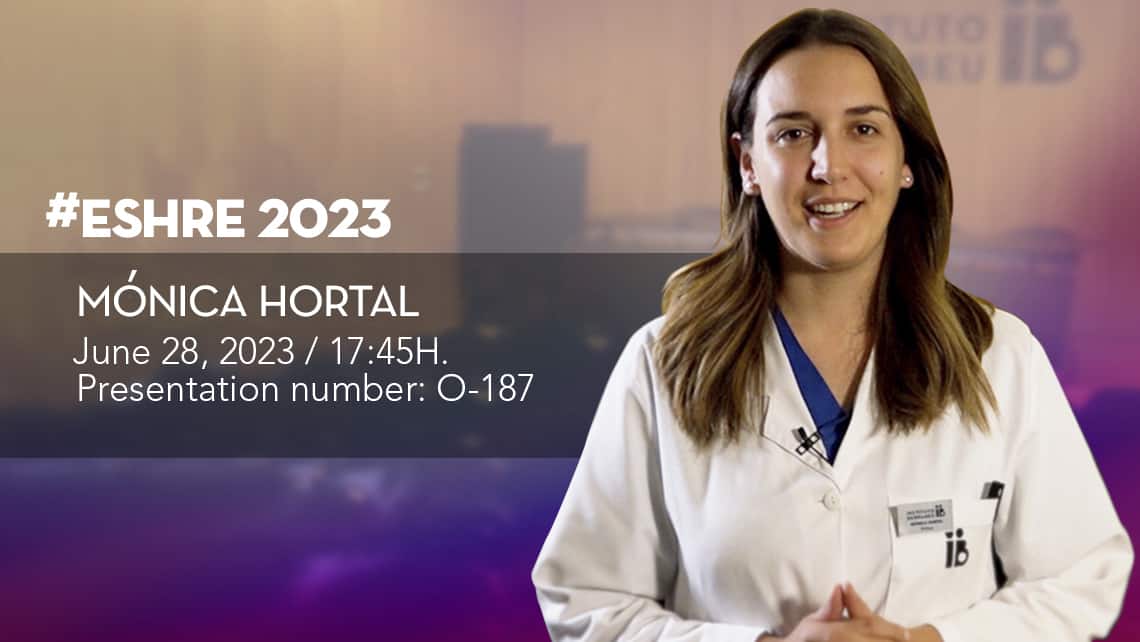 Instituto Bernabeu's research have a prominent place at the European Society of Human Reproduction and Embryology (ESHRE) international congress, the world's largest scientific meeting, which takes place in Denmark from June 26 to 28.
Among the clinic's 6 presentations there is an important study on the microbiome alteration which, especially in implantation failure cases, may help to improve and redirect treatment.
Previously, studies have been developed to predict a negative outcome of in vitro fertilization (IVF) treatment when the patient has a vaginal microbiome with less than 90% Lactobacillus compared to women with a Lactobacillus-dominant microbiome. In addition, researchers already know there is distinct pattern in women who experience implantation failure.
With previous research as a starting point, the aim is to find out whether there is any correlation between serum cytokine levels (small proteins crucial for controlling the growth and activity of other blood cells) and the composition of the vaginal microbiome, in patients suffering from embryo implantation failure. To do this, twenty patients were included in a retrospective study between December 2018 and Nay 2022.
Results show that pathogenic bacteria such as Burkholderia and Staphylococcus, which modify cytokine levels and cause inflammation, can also induce imbalance and lead to implantation failure.
For patients, this study represents an important advance because, when vaginal microbiome is altered and this alteration is detected, the administration of antibiotics or probiotics can improve the immune environment, avoiding the use of immunosuppressants and, therefore, represents a substantial improvement in treatments with a diagnosis of embryo implantation failure.
The relationship of abnormal vaginal microbiome (dysbiosis of vaginal microbiome) and proinflammatory cytokines in recurrent implantation failure patients M. Hortal, B. Lledó, J.A. Ortiz, A. Fabregat, B. Moliner, A. Bernabeu, R. Bernabeu