Personal Productivity and Team Management Course for Fertility Specialists
June, 15th 2023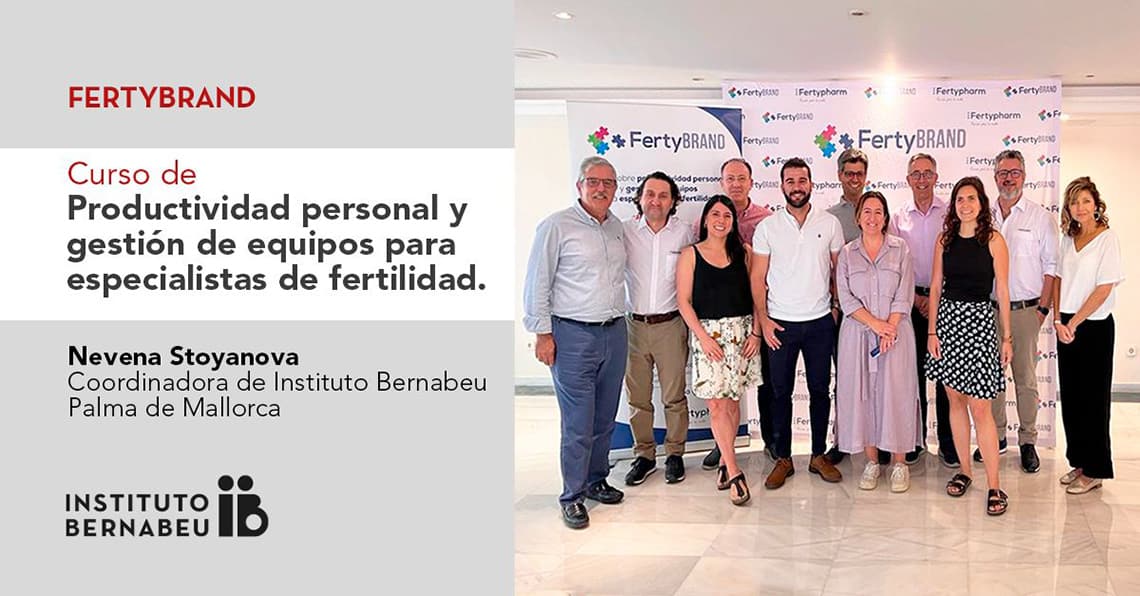 Our colleague Nevena Stayanova, Instituto Bernabeu Palma de Mallorca coordinator, had the opportunity to participate in the FertyBrand fourth edition: Personal Productivity and Team Management Course for Fertility Specialists.
The course, organised by FERTYPHARM S.L., brought together different professionals who, together with Nevena, shared their experience on different topics related to productivity and team management.
Undoubtedly a very enriching and interesting course. Many thanks to FERTYPHARM S.L. for the excellent organisation.