ESHRE highlights Instituto Bernabeu's research studying whether there's any effect on the health of children born after the transfer of Mosaic embryos.
June, 9th 2023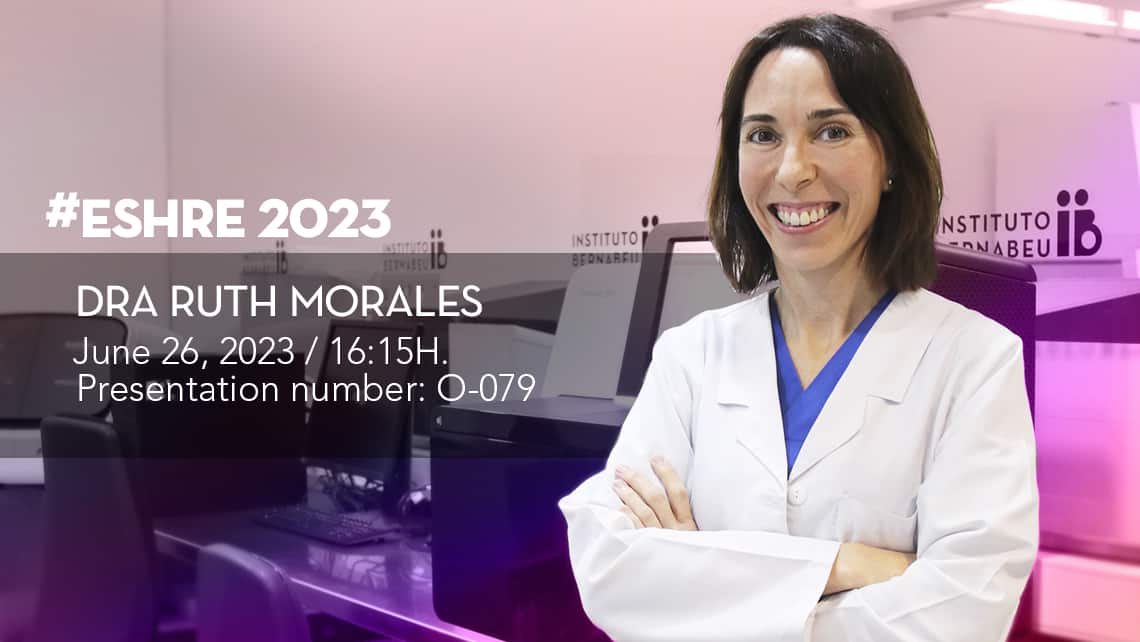 Instituto Bernabeu opens this June 26th, its participation in the oral presentations programme at the European Society of Human Reproduction and Embryology (ESHRE) congress, the most important worldwide. This opening is done with the presentation of the Genetic and Reproductive Counselling Unit Director, Dr Ruth Morales, study. Specifically, the research has analysed whether there is an impact on the health of children born from an embryo classified as Mosaic, which means it has a mixture of chromosomally normal and abnormal cells.    
During in vitro fertilization (IVF) treatment, an important percentage of embryos are classified as Mosaic after undergoing pre-implantation genetic testing for aneuploidy (PGT-A). Although some existing studies have already confirmed the birth of healthy children after studying the implantation of mosaic embryos and evolving pregnancy, the novelty of the IB study is the specific follow-up up to the third year of life of these children, evaluating perinatal results, their physical health and development during childhood.
After analysing all clinical outcomes and parameters during gestation, pregnancy and post-partum, the Instituto Bernabeu scientists' conclusion is that there is no significant difference between children conceived after transfer of moderate-low grade mosaic embryos versus chromosomally normal or euploid embryos.
This finding helps increasing the couples' confidence and peace of mind in their decision making, as it allows to offer a corroborated genetic counselling when the transfer of a Mosaic embryo is suggested.
The research is one of a total of 12 scientific papers Instituto Bernabeu is presenting at ESHRE 2023 to reinforce the institution's research work. All with the aim of offering improvements and new solutions in assisted reproductive treatments.
Perinatal and postnatal outcomes up to the third year of life after the transfer of mosaic embryos compared with euploid embryos.
Perinatal and postnatal outcomes up to the third year of life after the transfer of mosaic embryos compared with euploid embryos. R. Morales; B. Lledo B;JA Ortiz; L. Arenas; A. Bernabeu; JC Castillo; R. Bernabeu