Fertility Clinic: First Visit
During your first visit, a comprehensive assessment of your case will be performed and the foundations of the doctor/patient relationship will be laid.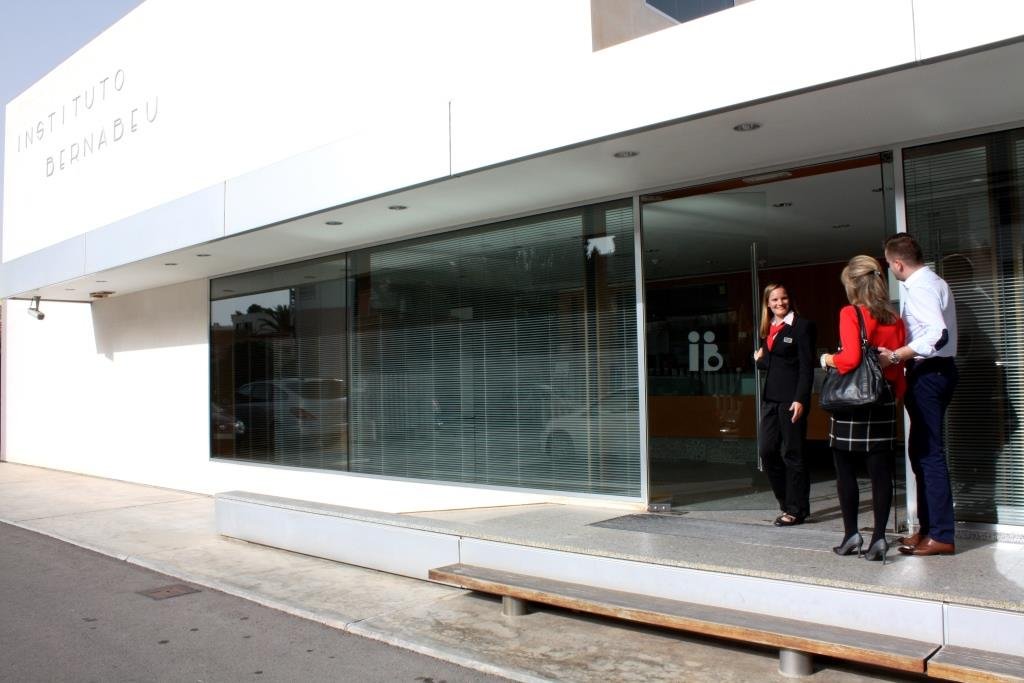 What happens at a first fertility appointment?
It is your first appointment at our clinic. We will assess all the aspects that are pertinent to your case, from your medical, gynaecological or andrological history to tests and treatments that you may have previously taken at another centre. 
Where does it take place?
First appointments normally involve an interview with our patients in our facilities. Our offices at Instituto Bernabeu offer an adequate environment for a relaxed conversation between doctors and patients. Nevertheless, if for any reason you find it difficult to visit one of our clinics, we can arrange an online or telephone consultation to assess your case and spare you the inconvenience of having to travel.
Who will I see during my first visit?
Patients who schedule a fertility appointment with us are seen by a gynaecologist who specializes in reproductive medicine. All of our gynaecologists at IB who treat patients with fertility problems are certified by the European Society of Human Reproduction and Embryology (ESHRE) and the European Board and College of Obstetrics and Gynaecology (EBCOG).
Furthermore, as soon as you get in touch with us, you will be assigned a Personal Assistant (PA) to care for you and counsel you in your mother tongue. You will receive personalised attention based on both professional experience and an emotional awareness of reproductive issues.
Where do I need to go when I visit an IB centre?
Our reception staff will be waiting to welcome you at the time of your appointment. They will ask you some profile information (your name and contact information) and take you to a waiting room in a private environment.
What happens at a first fertility appointment?
After being introduced to the gynaecologist who will be in charge of your case, your appointment will be structured into the following stages:
1. Anamnesis. It is the first step in any medical procedure. Your gynaecologist will ask you about your family and personal medical history. It is important to know every detail of your medical history that could be relevant for diagnosing and treating your infertility problem and throughout your future pregnancy.
2. Assessing your infertility history. The evolution of your infertility will be discussed. If you have already taken diagnostic tests or treatments, all the specific details will be asked and annotated.
3. Examinations. It is very likely that a gynaecological ultrasound will be performed that day to examine the morphology and functioning of your uterus and ovaries. It is a relatively simple procedure that provides important information about the steps to follow.
4. Prescribing diagnostic tests. Having assessed all the information available, you will be informed about and explained what tests you need to take for diagnosis to be made. Many of them can be performed that day to reduce wait time and avoid unnecessary visits.
5. On your first visit your gynaecologist will already discuss with you his/her preliminary impressions about your problem and some pertinent alternative treatments.

What should I carry with me for my first fertility appointment?
It would be useful to carry all your records (test results, medical reports and so on) that could be of interest. Providing us with scanned copies in advance to your visit would expedite diagnosis from your gynaecologist.
Regardless of that, if you find it difficult to retrieve your medical records you are advised not to postpone your appointment. An adequate assessment can be conducted at the interview to determine if they are absolutely necessary or not.
RESULT STATISTICS
See more
Our pregnancy results are accredited by external certifiers.
 96% OF OUR PATIENTS RECOMMEND US
Contact Instituto Bernabeu