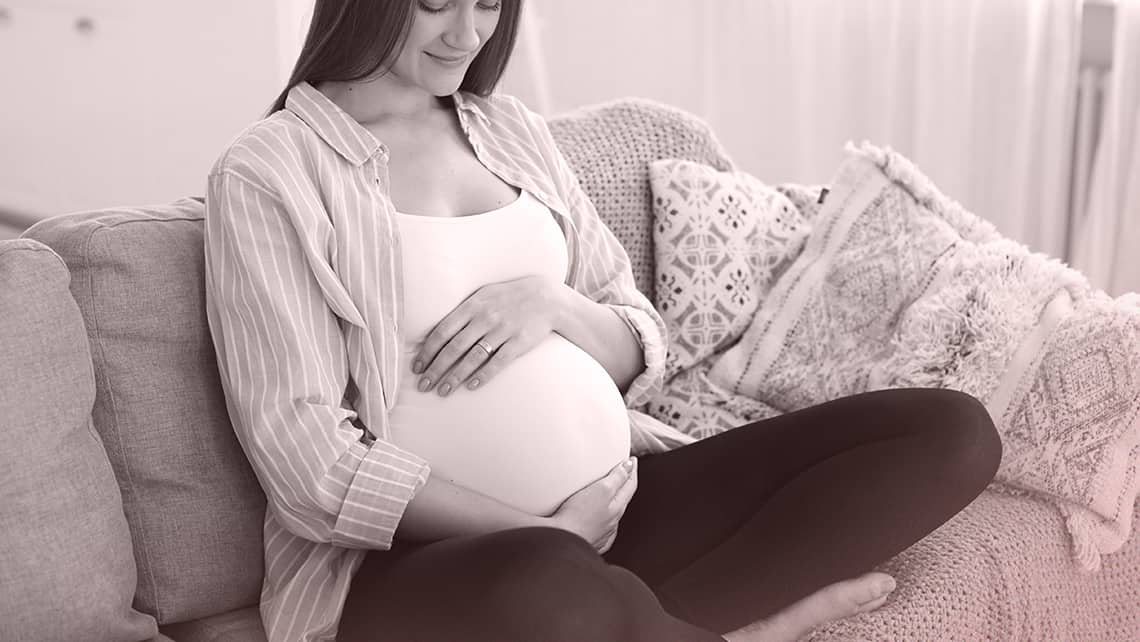 10 facts you should know if you wish to get pregnant
The decision to begin trying for a child is one of the most important steps that a person can take in life. Whether it happens naturally and or with the help of medical intervention, it remains an important stage in life. Here are ten pieces of advice that you can keep in mind for achieving and experiencing a pregnancy that is as healthy as possible.
Vitamin and nutrient levels
On the whole, women should start taking folic acid between two and three months before getting pregnant. It helps to avoid malformations in the baby's neural tube. Your vitamin D levels should also be assessed so that, if you have a deficiency, they can be supplemented prior to getting pregnant. In certain cases (vegetarians, vegans and so on), iron and vitamin B12 supplements can also be taken if necessary. You should also get your doctor to arrange a blood sample so that anaemia and other abnormalities can be resolved prior to pregnancy.
Diet
The advantages of a balanced diet for our health have been overwhelmingly confirmed. When you decide to try for a child, it's a good time to make a change and adopt healthy eating habits. Not only will this help you to have a better pregnancy, it will also form part of what you pass on to your baby. It may be worth your while seeking professional advice from a prenatal nutrition clinic.
Avoid toxic substances
Give up smoking and alcohol entirely and, as far as possible, avoid exposure to toxic substances. For example, insecticides and volatile cleaning products. We also recommend keeping a check on your coffee intake.
General health
Have a dental check-up before you get pregnant. This way, before you get pregnant, you can prevent or treat any issues that could emerge later. General health assessments need to take each woman's age, medical health background, allergies and so on into account. Before you get pregnant, check if you are immune to rubella. If not, it is a good idea to have the vaccine because rubella can cause malformations in the foetus. The vaccine is administered in two doses with a four-week break between the two. You are advised to wait a month after the last one before you try getting pregnant.
General gynaecological check-up
When you plan to get pregnant, arrange a preconception gynaecological check-up so that you can have an up-to-date smear test, an ultrasound scan to check for any abnormalities that might make pregnancy difficult and a breast examination. It's a good idea to get information on your ovarian reserve by having an antral follicle count or ultrasound and an anti-Müllerian hormone analysis. Your check-up should also include an assessment of the functional condition of your genitals and follicle growth. It should also rule out issues with ovulation and implantation (polyps or uterine myoma).
Male factor
It is equally as important for male partners to have a health check before trying for a child. Medical backgrounds need be taken into account. These include previous illnesses, urological operations, previous experiences of pregnancy loss and so on. A seminogram means that semen parameters can be assessed and any abnormalities that could impede or delay gestation can be ruled out. In a few cases, additional urological assessments are needed.
Physical wellbeing
Feeling physically fit is important and you should keep an eye on your weight before you get pregnant. In other words, check to see if you are either over or under your ideal weight. Begin doing regular gentle exercise. Keep in mind that resting is also important and you need to have a regular sleep pattern. It will help you in a number of different ways, both in terms of getting pregnant and during your pregnancy. It will also improve how you recover following childbirth.
Mental wellbeing
Good mental health is equally as important as physical health. Trying for a baby is an exciting time. However, when several months go by and you have not achieved your objective (and this is entirely normal), you may get impatient and feel anxious and stressed. Practising yoga, relaxation techniques and mindfulness can all be incredibly helpful.
Plans for couples and other family models
Most people form part of a couple when they try for a child. It is important for this step to be a time of growth and communication. It is a shared and joint project that can strengthen a couple's love for and trust in each another. Other family models, such as women who choose to have children without a male partner and lesbian couples, can opt for reproduction medicine techniques in order to get pregnant. It is also important to talk openly about what you can reasonably expect and what the potential disappointments are. Whatever the circumstances, the aforementioned time of growth and communication always applies.
Useful information
We recommend ensuring you have access to legitimate and valid information when you undertake to have a child. It is the best way of handling both the positive and the negative sides to the situation. It is important to understand what your chances of a spontaneous pregnancy are in each menstrual cycle. Healthy couples can take up to one year of unprotected sexual intercourse to get pregnant. Factors such as age and ovarian reserve, in addition to obstetric checks, need to be taken into account. In short, to try for a child is to embark on a huge adventure in life.
IT MAY ALSO BE OF INTEREST TO YOU
Calculating ovulation: the best time to get pregnant
Spermiogramme and Advanced Semen Studies (FISH AND TUNEL)
Pro-fertility psychology
Dr Jordi Suñol, a gynaecologist and Medical Director at Instituto Bernabeu in Mallorca