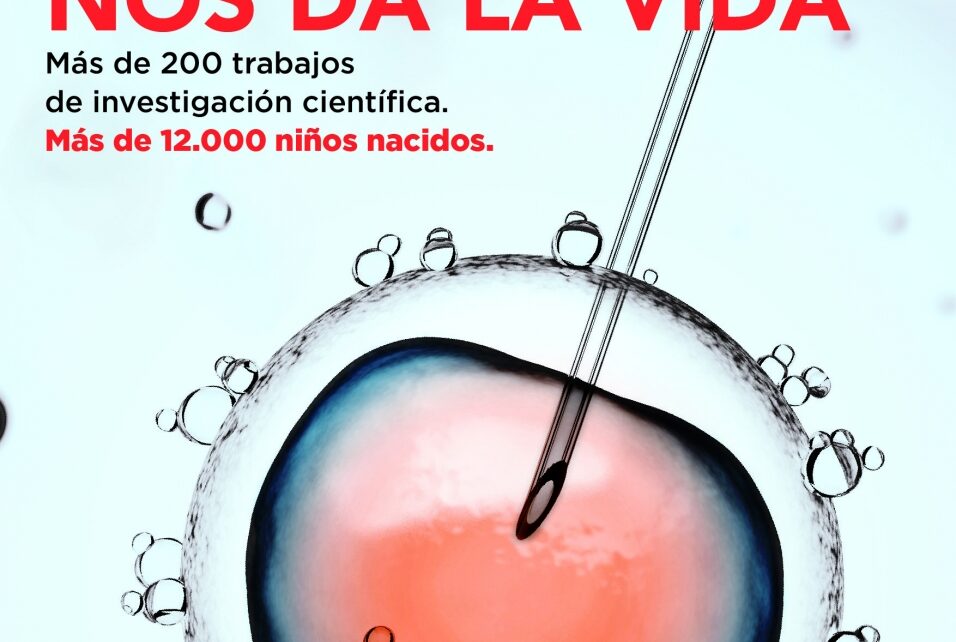 Fertility research: one of a kind treatment for one of a kind patients
Research in the field of assisted reproduction provides us with more and more answers to situations which previously had none. It gives us solutions, options and new ways of overcoming the many difficulties which arise in reproduction. What's more, progress in science also helps diagnosis and treatment to be increasingly specific, personalised and individual. In fact, we might even say that the aim is to reach a point where one of a kind treatments are designed for one of a kind patients.
When treatment is as personalised as possible, results also improve. The more precise and personalised the treatment, the greater the chances of success. "Each patient has specific needs, explains". Instituto Bernabeu's Reproductive Medicine Department adds that "having a specific protocol is absolutely necessary". It is for this reason that research into all areas of assisted reproduction is constantly going on so that contributions to scientific progress are made and patients can be offered more solutions.
At Instituto Bernabeu in Alicante the main lines of research are centred around poor ovarian response, implantation failure or repeat miscarriages and embryo PGS/PGT-A/CCS. In the case of the latter, progress in this field of genetics means that nowadays a complete study of embryo chromosomes can be carried out ensuring, as such, that it is healthy and does not present any abnormalities. In terms of poor ovarian response and repeat miscarriages, the variety in cases depending on the genetic makeup of each patient means that continuous research work in order to help experts determine the best course of treatment for each individual is an absolute necessity.
In IB, several lines of research in these fields are underway at any given time. One of these was recently awarded a prize by the American Society for Reproductive Medicine. To date, over a hundred pieces of research work have been carried out in IB as a result of the search for personalised treatment for patients. The results of such research and the work carried out by experts in the Alicante facility are frequently present in international congresses on medicine and fertility as well as in specialised scientific journals. The presence of IB in the ESHRE 2015 Annual Meeting, the most relevant professional gathering in the field, held last June in Lisbon, is particularly noteworthy. The Alicante facility presented a total of 10 pieces of work which were selected by the organisation's scientific committee.
As well as continuous research work, IB also has a very significant presence in teaching. Specialised training in the field of reproductive medicine is of utmost importance and the specialisation of professionals in the field means that patients can be offered a line of treatment which responds specifically to their needs. With this in mind, Instituto Bernabeu in Alicante provides free training courses for laboratory technicians, doctors and geneticists through its Foundation.
Links to universities are also numerous. The University Course in Reproductive Medicine which was set up in collaboration with the University of Alicante, aims to "develop lines of treatment to provide solutions for patients with severe cases of infertility as well as sharing and spreading knowledge on new fertility treatments", explains IB. Additionally, Instituto Bernabeu, along with the Biotechnology Department at the University of Alicante, teaches the Master's Degree in Reproductive Medicine which covers the multidisciplinary training required for specialisation in human reproduction.
IB helps towards Medicine, Biology and Nursing students' training with grants which help them through their university studies and it also has agreements with the universities of Murcia, Cartagena, Barcelona, Segovia and the Polytechnic University in Valencia.
"Our top propriety has always been, and continues to be, achieving better results and boosting progress in medical science", assures Instituto Bernabeu in Alicante. That is, specialised and specific training alongside scientific research applied to assisted reproduction with one clear aim: providing a treatment and a response to each patient's individual needs. One of a kind treatment for one of kind people.