Awarded with the 2nd ASRM (American Society for Reproductive Medicine) prize for the best conference poster
November, 26th 2012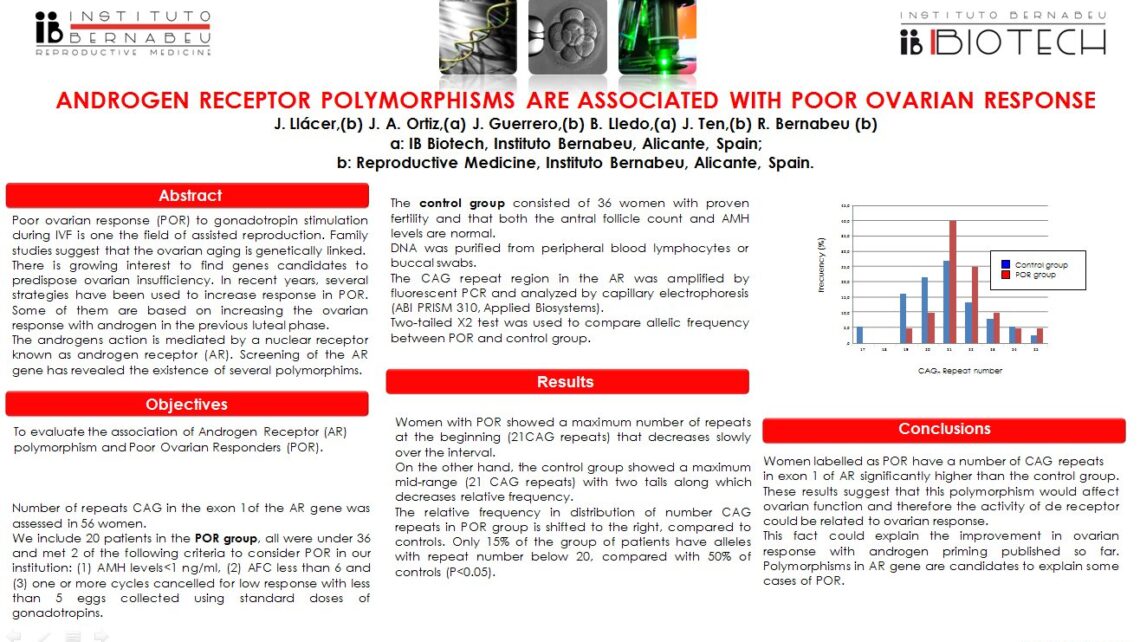 Instituto Bernabeu was granted the 2nd place award for the best poster presented at the ASRM conference (American Society for Reproductive Medicine), which took place in San Diego, California, from October 20th to 24th.
The prize-winning project, "Androgen receptor polymorphisms are associated with poor ovarian response", focuses on the best applications in the treatment of patients with low ovarian response and was selected from over 400 presented projects.
Low ovarian reserve affects all women over 40 years old, which severely limits their possibilities of becoming pregnant and increases the chances of miscarriage. If we additionally consider voluntary or involuntary delays due to professional or personal circumstances, this issue becomes quite important in the search for motherhood.
Improvements in this field decrease the need for egg donation, which is currently almost always required for women of this age.