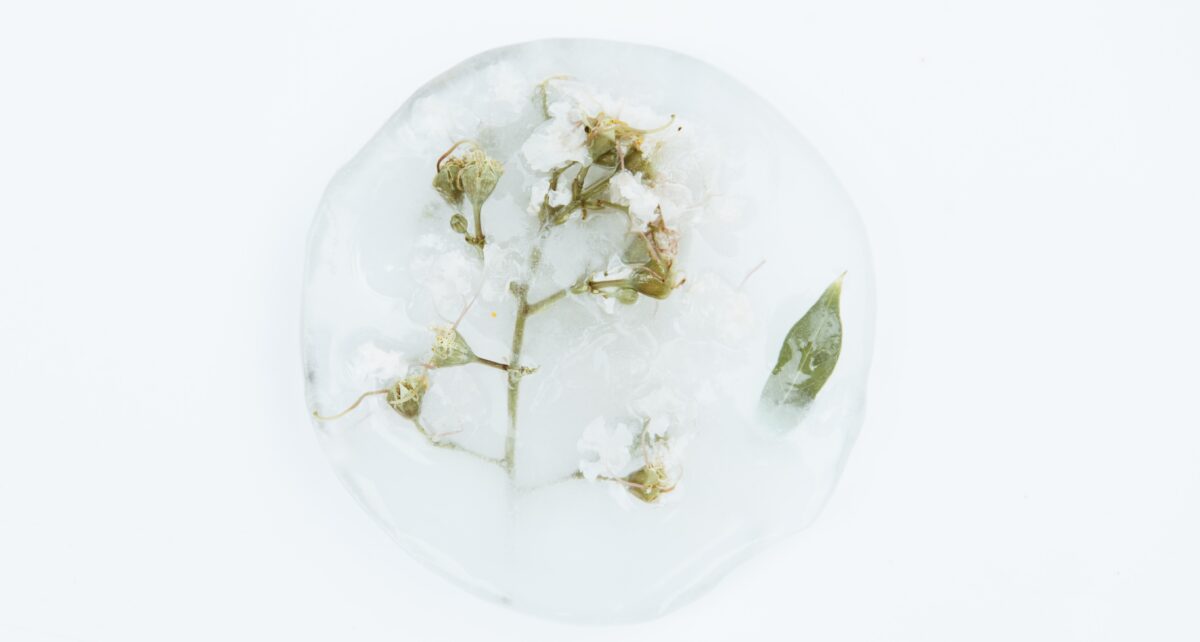 Studies of the cortex and ovarian tissue. Progress in fertility
Although the technique is relatively new (it has evolved significantly over the last 20 years), preservation of the ovarian cortex and posterior transplant in order to recuperate fertility and ovarian function in cancer patients is still an experimental procedure. There is increasingly more evidence regarding the safety of the technique and its evident benefits for suitable patients. Following the first ever birth of a child following use of these techniques in 2004, there have been over 130 recorded live births.
What fertility preservation options do cancer patients have?
Cancer patients have a number of options for preserving their fertility. The choice of which type of treatment is determined by the type of cancer treatment the patient has to undergo, the type of tumour (whether or not it is hormone-dependent), the time available before antineoplastic treatment and the patient's age. The options include:
Gonadotropin-releasing hormone agonists (GnRH-ag). While somewhat controversial, several studies describe the likely protective impact of GnRH-ag on growing follicles against the effects of antineoplastic pharmaceutical drugs due to the hypogonadotropic effect they produce. However, the quality of existing evidence is poor and the impact has only been studied over the short term.
Oophoropexy. In particular for patients receiving pelvic radiotherapy, this surgical procedure aims to move the ovaries to an area that is free from radiation. It is not suitable for patients receiving systemic chemotherapy. Its advantages include preserving fertility and maintaining ovarian function.
Oocyte cryopreservation. This is the most commonly used technique. However, there needs to be sufficient time to give the patient controlled ovarian stimulation (COS) treatment prior to gonadotoxic treatment. In hormone-dependent tumours, COS protocols with aromatase inhibitors can be used without this having a negative impact on the prognosis of the illness nor diminishing the effectiveness of the technique.
Ovarian cortex cryopreservation and posterior transplantation.
When is preservation of the ovarian cortex advisable?
In prepubescent girls with cancer: It is the only fertility preservation option currently available.
Following puberty: Women for whom delaying gonadotoxic treatment is not an option or who have tumours that are incompatible with COS and posterior oocyte retrieval.
What is cryopreservation of the ovarian cortex?
The procedure is very simple indeed. It is performed by means of laparoscopy through the abdomen. The ovary is located and samples of the ovarian cortex between 1 and 2 mm thick are taken and removed. The fragments obtained are then prepared in the laboratory and frozen.
What do ovarian tissue transplants entail? How can they help women to have children?
After having received antineoplastic treatment and overcome the disease, many women experience premature ovarian failure caused precisely by the treatment they have been given. It increases the risk of having certain illnesses such as cardiovascular disease and osteoporosis and, as such, a transplant of previously-preserved ovarian cortex gives these women the option of hormonal function and subsequent reduction of secondary morbidity and mortality following iatrogenic premature ovarian failure. Furthermore, it also gives them the option of recovering the ability to reproduce.
Some studies describe pregnancy rates and childbirth at around 27 to 60% in patients who have had this procedure. Furthermore, recovery of ovarian function following the transplant lasts for an average of 4 to 5 years but can extend for up to 10 years.
How is ovarian tissue used after defrosting?
Orthotopic transplantation. This is transplantation of the preserved ovarian tissue to the same place from where it was removed. The main advantage is that once function has been recuperated, the patient can get pregnant naturally.
Heterotopic transplantation. Preserved ovarian tissue is implanted in a different place from where it was removed, usually in subcutaneous cell tissue in the abdomen, arm or back. Fertility can only be recuperated through assisted reproduction treatment.
Heterologous transplantation. This consists of removing ovarian tissue from a donor and transplanting it to a patient who has lost ovarian function (cancer treatment). It is currently in experimental stage and the main limiting factor is the small number of available donors and the elevated risk of premature ovarian failure in the donor. There are studies with encouraging results in women whose donors are their twin sisters.
What are the potential risks associated with ovarian tissue transplants?
The risks include those associated with surgery (bleeding and infection), risks associated with having the anaesthetic and the theoretical risk of reinserting malignant cells when the ovarian tissue is transplanted. The latter is particularly true in the case of patients with leukaemia when ovarian cortex extraction takes place following a cycle of chemotherapy which may have been sufficient for decreasing the malignant cells but without compromising ovarian function in excess. However, use of this technique in patients has not been defined.
Another of the associated risks is a lack of revascularisation in the transplanted tissue. This could lead to a complete loss and so several transplants of ovarian cortex can be performed until hormonal function is restored and reproduction is possible.
Last of all, cryopreservation of ovarian tissue followed by a transplant will progress from classification as an experimental treatment to a treatment that has absolute guarantees with appropriate eligibility criteria and specific protocols. In fact, the American Society of Reproductive Medicine (ASRM) has recently removed this technique from the experimental category.
BIBLIOGRAPHY:
Anderson R, Wallace W, Telfer E. Ovarian tissue cryopreservation for fertility preservation: clinical and research perspectives. Hum Reprod Open. 2017 Mar 29;2017(1):hox001. doi: 10.1093/hropen/hox001. PMID: 30895221
Brouillet S, Ferrieres-Hoa A, Fournier A, Martinez G, Bessonnat J, Gueniffey A, et al. Cryopreservation of Oocytes Retrieved from Ovarian Tissue to Optimize Fertility Preservation in Prepubertal Girls and Women. J Vis Exp. 2020 Oct 23;(164). doi: 10.3791/61777. PMID: 33165323.
Monzó S. Comparación de la viabilidad folicular tras la aplicación de 3 métodos de separación medular previo a criopreservación ovárica. Tesis doctoral. Universidad de Valencia. Enero 2020
Ruan X., Cheng J., Korell M., Du J., Kong W., Lu D., et al. Ovarian tissue cryopreservation and transplantation prevents iatrogenic premature ovarian insufficiency: first 10 cases in China, Climacteric, (2020) 23:6, 574-580, doi: 10.1080/13697137.2020.1767569
Marin, L., Bedoschi, G., Kawahara, T. et al. History, Evolution and Current State of Ovarian Tissue Auto-Transplantation with Cryopreserved Tissue: a Successful Translational Research Journey from 1999 to 2020. Reprod. Sci. 27, 955–962 (2020). https://doi.org/10.1007/s43032-019-00066-9
Dr Andrea Bernabeu, PhD. Medical codirector of Instituto Bernabeu.
IT MAY ALSO BE OF INTEREST TO YOU: