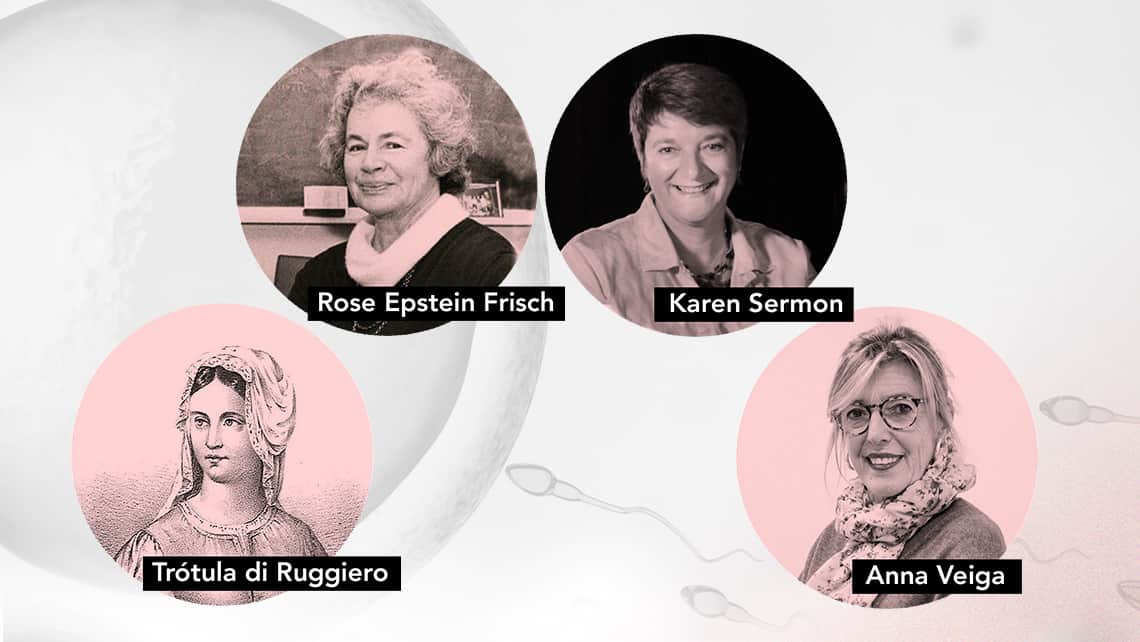 Scientific Women who changed the Human Fertility history
As denounced by the United Nations General Assembly for Human Rights, there're still numerous discriminatory laws around the world that leave girls and women in a second-class position with limitations in areas such as health, education, labour rights, property rights, etc.
In 2016, this body established February 11th as the Women and Girls in Science International Day to make visible the key role played by women in the scientific community and to promote their equal access to education and research in the areas of Science, Technology, Engineering and Mathematics, also known as STEM.
In our environment, more and more women are choosing to train in STEM fields and are developing brilliant careers. But this situation is far from what is happening elsewhere. That is why we want to take part in the celebration of the "Women and Girls in Science International Day" by remembering some women scientists who have made relevant contributions in Reproductive Medicine. Thank you to all of them and to those who, from anonymity, have allowed science to advance!
Leading women in the field of Human Reproductive Medicine
Trótula di Ruggiero, pioneer gynaecologist in the Middle Ages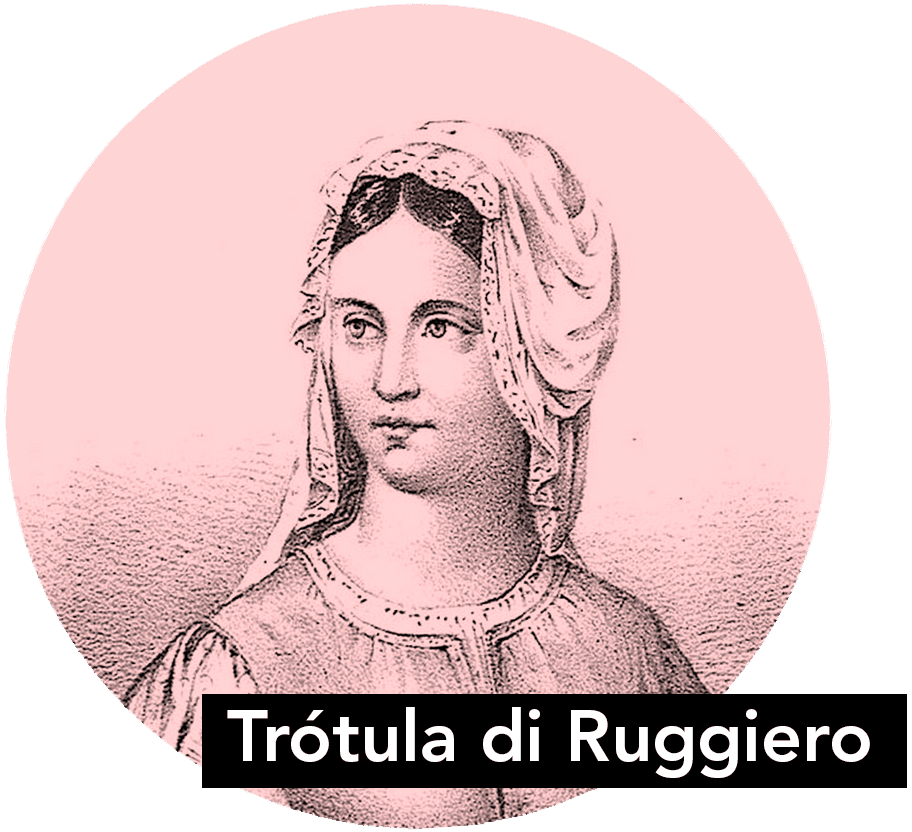 In the 11th century, at the height of the Middle Ages, Trótula di Ruggiero was a physician and teacher at the School of Salerno, which led her later to be known as Trótula di Salerno. The School of Salerno was one of the first medical schools in Europe. It allowed access to women as pupils and teachers, which was exceptional at the time.
Trótula di Ruggiero studied intensively in the area of gynaecology and obstetrics and is considered the first person to specialise in these areas. Many attributed the authorship of her work to her husband, as they could not conceive that it was a woman who was behind these brilliant scientific advances. She wrote several treatises, among them the "Passionibus mulierum curandorum" (Cure of women's ailments), which was used as a mandatory text in universities for several centuries. It contained revolutionary ideas for that time, for example, that menstruation was not the origin of all women's ailments and that fertility problems did not always originate in women, an inconceivable idea up to that time.
Rose Epstein Frisch, the important role of body fat in fertility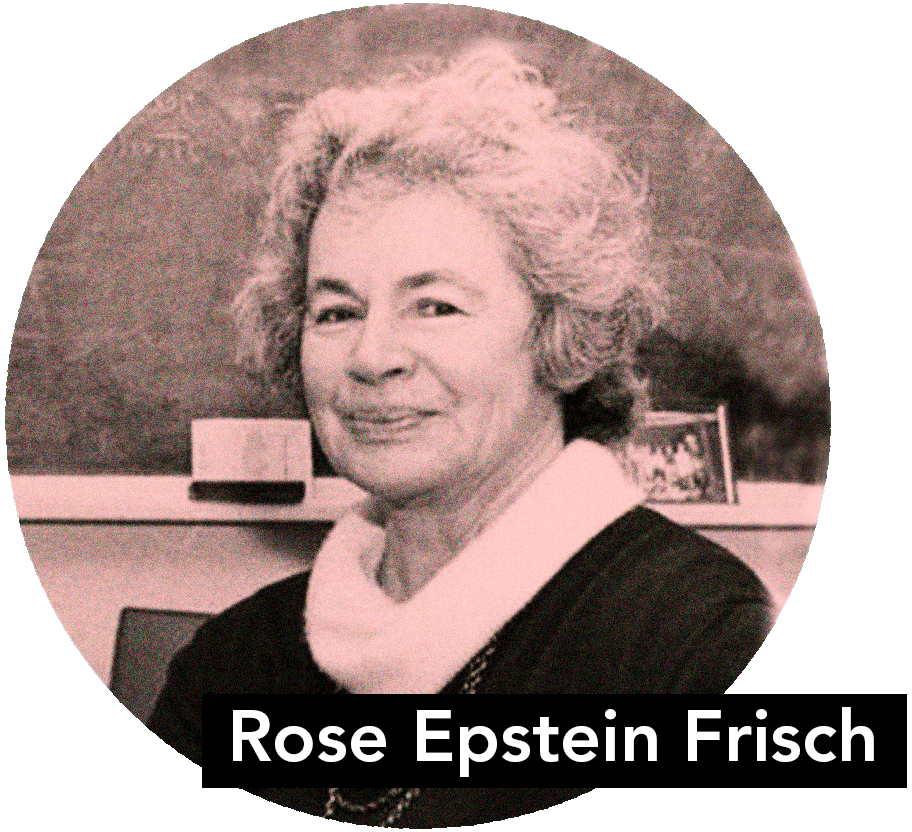 Rose Epstein Frisch graduated from Columbia University in 1940 with a degree in zoology, but stopped her research while her three children were growing up to care for them. 17 years after her doctorate, she resumed her scientific life at Harvard. A lower salary and almost no chance of promotion because she was a woman did not deter her initiative. In a way it was a liberation for her, as one of her sons recounted: "Because she was free from the normal academic path pressures, she could pursue her intellectual curiosity without worrying about getting tenure".
Rose Frisch conducted extensive studies of women, especially athletes and gymnasts, to conclude that a minimum percentage of body fat is necessary for menarche (first menstruation) to be reached and also for regular menstrual cycles to be maintained. The latter play a fundamental role in a woman's fertility.
In that America, still a male-dominated world in science, her talks on menstruation were frowned upon and met with scandal and rejection. Despite this, her idea caught on and remains to this day. It took twenty years after the launch of her hypothesis for it to be confirmed with the discovery of leptin in 1994, a hormone produced in fat and involved in the onset of puberty and fertility, among many other things.
Karen Sermon, passion for making grow the genetics knowledge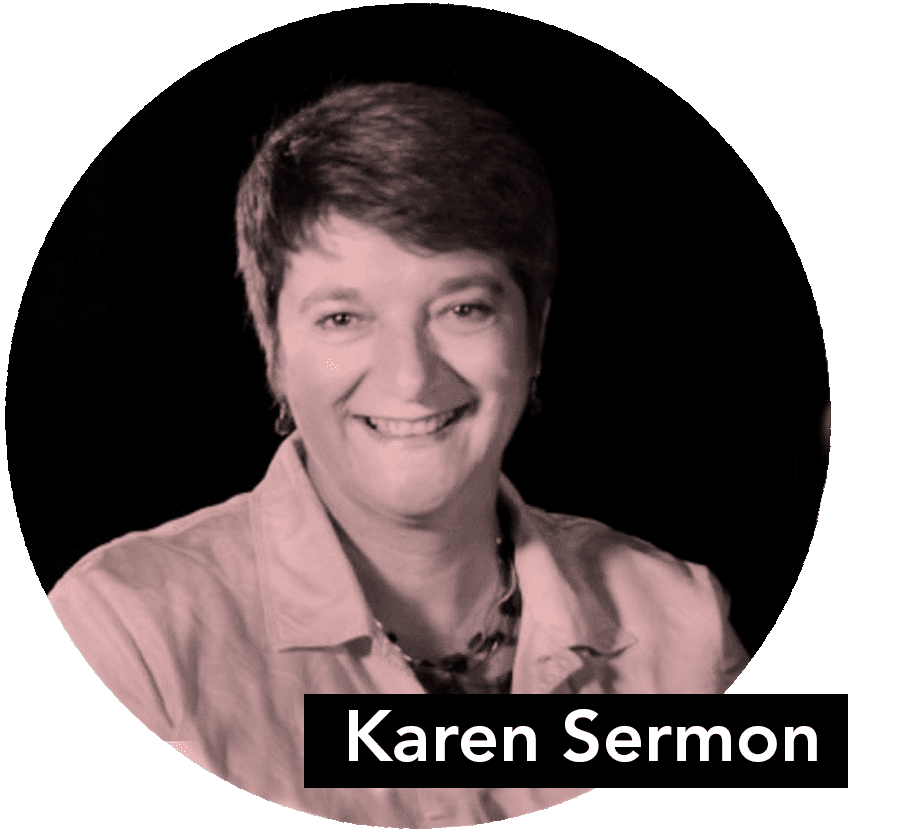 Karen Sermon began an exciting journey into the world of embryonic pre-implantation genetic diagnosis (PGD) in which she is still immersed today after having been the source of numerous breakthroughs. PGD (also called PGTA) is the study of the embryo's genetic material in the laboratory. With it, we can detect genetic problems in embryos in the laboratory, before pregnancy.
Some diseases appear if there's an alteration or mutation in a specific gene, known as monogenic diseases. It is these diseases that Karen Sermon focused on. She developed PGD to detect embryos that would develop Tay-Sachs disease, a serious hereditary disease that causes neurological damage and early death. From that point on, she continued to work tirelessly on improving the technique and developing PGD for many more monogenic diseases. Her work has been published in the most important scientific journals in genetics and reproduction.
Her drive for continuous improvement has led her to hold various positions of responsibility in top-level international organisations, such as the European Society of Human Reproduction and Embryology (ESHRE). Karen Sermon is still committed to the promotion and dissemination of knowledge. In recent years she has focused her research in the area of stem cells, specifically on how chromosome alterations occur in human embryos.
Anna Veiga, first steps in the Spanish in vitro fertilization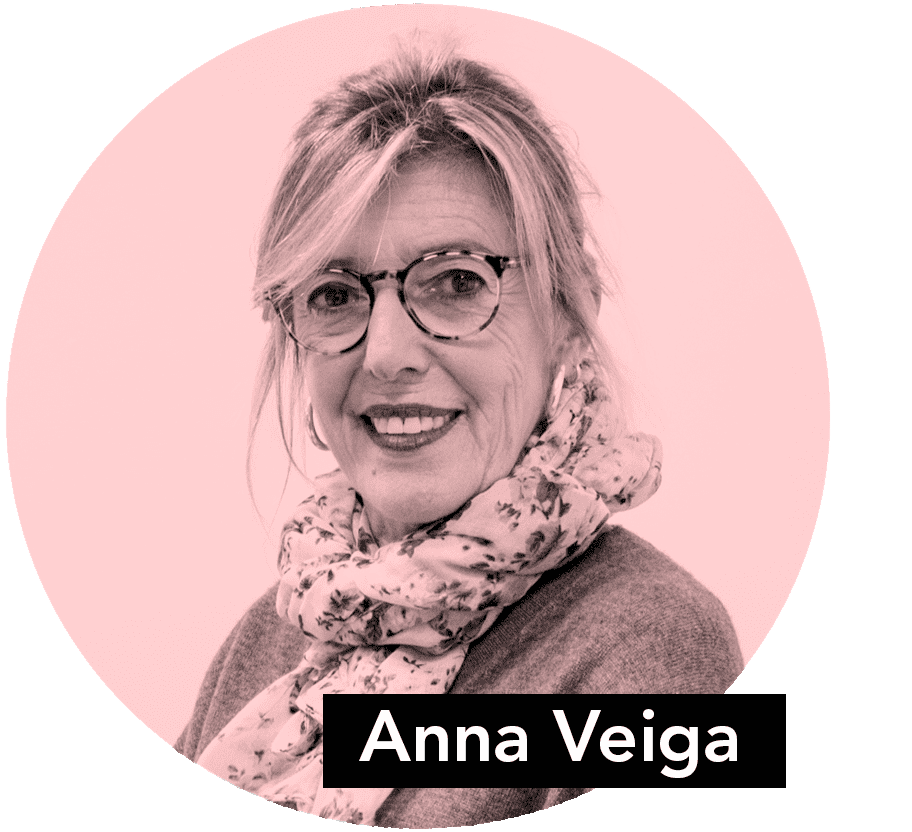 Her interest in assisted reproduction led her to direct the in vitro fertilisation laboratory that produced the first baby born by this technique in Spain. Anna Veiga has acknowledged that she had to fight against difficulties, although not so much because she was a woman, but because she was a biologist. Reproductive medicine until those years was very focused on medical aspects but the take-off of IVF and the spectacular work she carried out together with her team led her to follow in the wave of historical milestones of reproductive medicine in Spain: the first baby born from a frozen embryo, the first PGD, the first pregnancy from a donated egg and sperm…
Her work subsequently led her to the stem cells area in order, among other things, to be able to use them to treat degenerative diseases. With an extensive and intense research activity, Anna Veiga has published more than one hundred papers and is a leading figure in her fields of work. She has actively participated in the most important scientific societies. We remember with admiration that she was a founding member of the Spanish Association for the Study of Reproductive Biology (ASEBIR) and the ESHRE.
María Carmen Tió, Biologist at Instituto Bernabeu