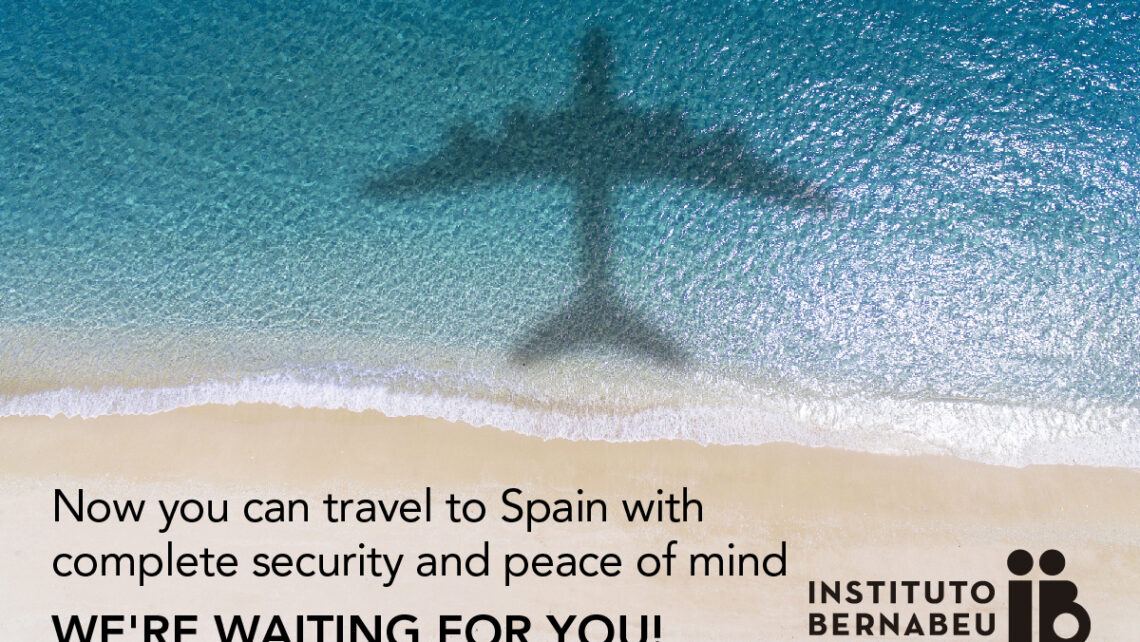 Now you can travel to Spain with complete security and peace of mind. We are waiting for you!

As of June 22nd, our borders will open their arms again to our European neighbors. Spanish hospitality and Mediterranean warmth together with the scientific medical professionalism of Instituto Bernabeu to resume with total normality the care of our international patients.
For complete safety we continue to maintain prevention measures against COVID-19 in our facilities, staff and in each process, without affecting the quality and careful attention of our treatments.
Instituto Bernabeu, Assisted Reproduction and Fertility clinics in Spain, virus free.
Appintments will be spaced 40/60 minutes apart, to avoid patients crossing and to allow for the correct cleaning and disinfection of the consultation rooms.
Daily health checks for our staff, who will be given personal protection material to wear as well.
Disinfection and cleaning of consultation rooms after every patient.
Control at entrances to avoid patients crossing, ensure compliance with procedures and assess health status prior to admission. Anyone with a temperature above 37 degrees access will not be allowed.
You must come wearing a surgical mask (not fabric).
One companion is allowed per patient
Phone and email contact hours: 8:00am-8pm