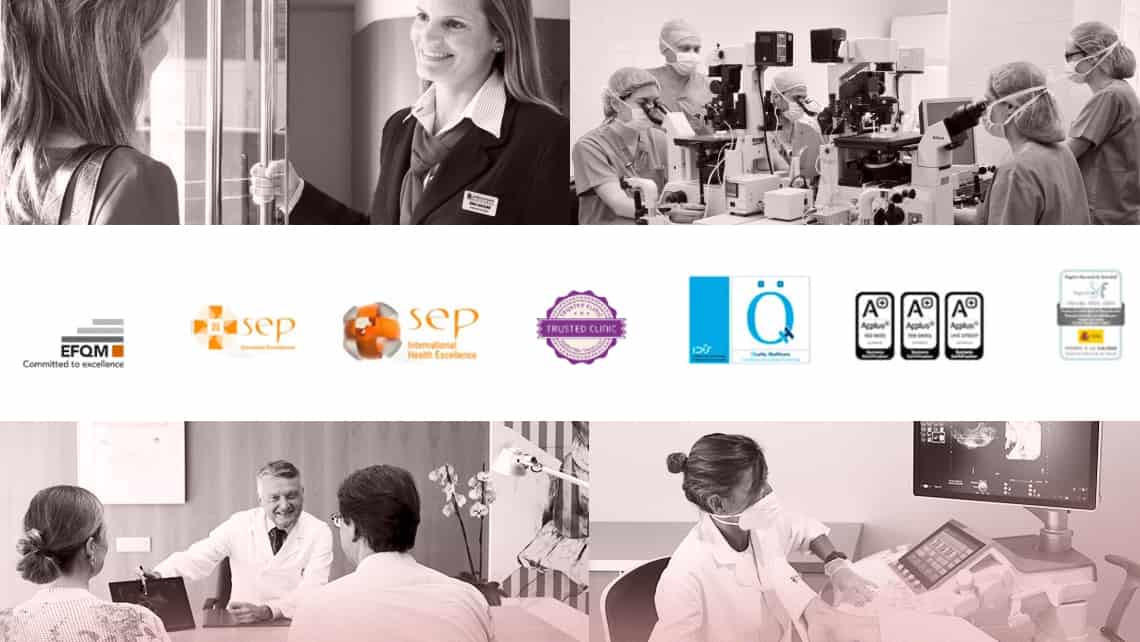 Instituto Bernabeu: totally committed to quality
Over 30 years' experience in the field of reproductive medicine has led Instituto Bernabeu in Alicante to achieve leading European levels in quality and commitment. Its focus on providing patients with top care quality, its determination to exceed itself and its constant search for new challenges have led to Instituto Bernabeu receiving the most prestigious of international recognitions, a guarantee of the transparency and reliability of the group located in Alicante, Spain.
"This differentiates us from other centres since we offer continuity and because the certifications which we have cover all departments", assures Elena García, head of Quality in Instituto Bernabeu. The quality certificates are renewed on an annual basis and, as such, all IB centres have to undergo a new audit every year. "During the financial crisis, many companies have become obsolete because they have not carried out new audits. We, on the other hand, undertook a quality commitment in 2006 and have a team which is specialised in human and technical resources and which is responsible for quality issues", adds Elena.
Since 2006, IB has achieved five national and international recognitions. On the one hand, it has an ISO 9001:2008 quality assurance certification which outlines the requirements for a quality management system. This system was set up over 30 years ago. It has worldwide consensus and helps organisations to position themselves on a business excellence scale. IB also has the European Foundation for Quality Management's (EFQM) Committed to Excellence accreditation, making it Spain's first assisted reproduction clinic to receive this recognition.
Instituto Bernabeu in Alicante's third recognition is that of the SEP (Excellent Private Healthcare) EFQM stamp which Elena García ensures provides 'added value'. Since 2013, IB also has SEP International, "making it the world's first assisted reproduction centre to obtain it". Both complement and add to the ISO 9001:2008. Specifically, SEP International "is a statement of our huge commitment to providing excellent care with particular attention paid to our international patients." It values things such as offering healthcare in other languages or reception and follow-up throughout the process. The head of quality in IB explains that "this is proof of the effort we have made in terms of dealing with foreign patients: personalised care in different languages, managing the patient's arrival, follow-up once they have left, adapted documentation and information, and so on."
The EFQM model began in the 80s and it is a benchmark for companies from different European Union countries. The model analyses and takes into account aspects such as customer orientation, coherence, leadership, human development and involvement, the company's social responsibility programmes or a results-driven focus. Detecting and conceding this model to an organisation such as Instituto Bernabeu means that it becomes involved in a continuous improvement process.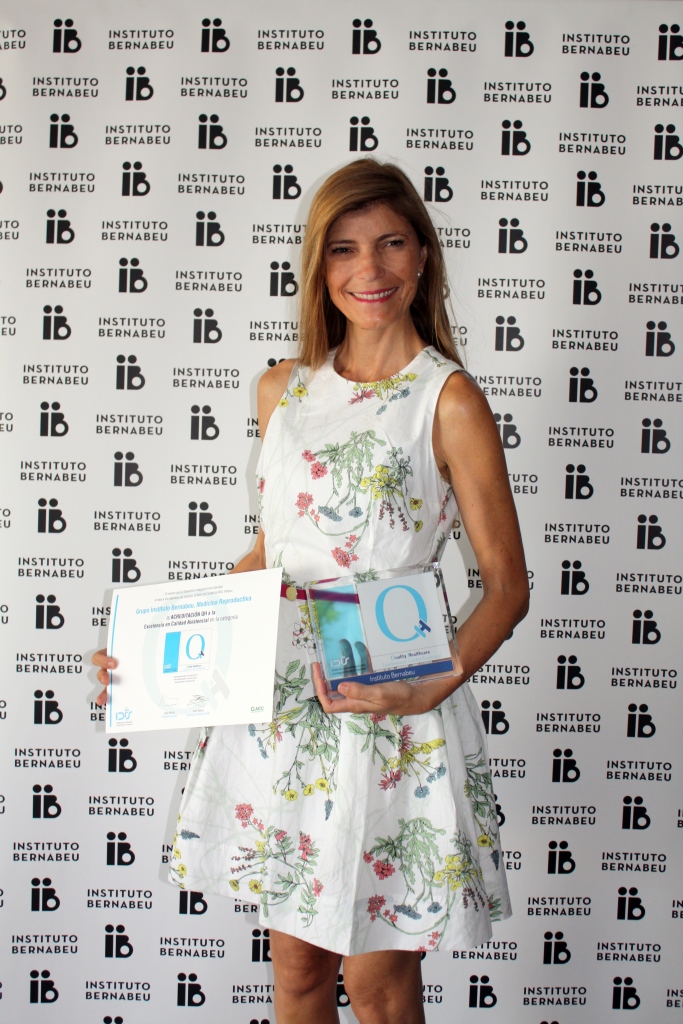 The latest accreditation that Instituto Bernabeu in Alicante has achieved is the QH Quality Healthcare issued by the Institute for Healthcare Development and Integration (IDIS). This recognition values "care quality and safety in healthcare organisations". Instituto Bernabeu is one of two Spanish reproductive medicine centres to obtain the QH in 2015. The healthcare centre in Alicante explains that this accreditation "is a recognition of the effort made by everyone in IB involved in continuous improvement in terms of quality and safety." It is also "a guarantee of our search for excellence through a healthcare management system which fulfils the most demanding of quality and transparency standards."
These certificates are a worldwide recognition of the work carried out in Instituto Bernabeu. That is, they cover "all areas in all the group's centres", explains Elena García. This "is a differentiating factor from other centres since we carry out audits in all centres and on all the services which they offer, from administration to laboratories, sperm banks or any document or translation." The expert in quality matters assures that some of the values which are taken most into account are precisely, "how far reaching it is and if all areas in IB are covered as well as continuous and constant improvement." In her opinion, "it's a working style, a way of seeing how everything is controlled by a much more efficient management system."
At IB, the patient "comes above all else, is our main asset and everything we do is aimed at caring for them." From the centre in Alicante they point out that the organisation "was founded over 30 years ago and, since then, management, administration and decision taking" has "been based on medical criteria and carried out by doctors." This is what makes it different to other centres. In IB "investors or venture capitalists have never been accepted and all owners and members of the management team have always been from medical backgrounds". It is for this reason that "patients have a 100% guarantee that the decisions, treatment and medical advice received are not tainted by economical or financial gain", explains IB.
IB strives "every day to be a model medical institution aimed at achieving excellence in results." The institution's quality policy aims to be a quality medical services centre which brings together care, investigation, education and social tasks.
To found out the next topics for our forum: follow us on facebook or twitter.
You can arrange an online consultation or book an appointment at Instituto Bernabeu.
More information on our website: www.institutobernabeu.com or www.ibbiotech.com