Heparin and Fertility
This post has been modified according to the latest updated use of Heparin in Assisted Reproduction treatments. Please check out the following link to see the latest publication on "Heparin as a Treatment for Repeat Miscarriages or Implantation Failure":
https://www.institutobernabeu.com/en/foro/2012/07/09/heparin-as-a-treatment-for-repeat-miscarriages-or-implantation-failure/
Since the discovery of Heparin, an effective anti-coagulant agent, it has been used in many fields of medicine. It has recently been used in fertility treatments (IVF, egg donation, etc.) in two ways: firstly as a preventive treatment for thromboembolic phenomena and secondly as an adjunctive therapy in cases of implantation failure or repeat miscarriage.
Heparin as a thrombosis prevention:
There is no doubt that Heparin is the treatment of choice here but in what type of cases do we need this treatment? As we explain later, there is a close relationship between these disorders (thrombophilia) and procoagulant phenomena and repeat miscarriage or implantation failure.
Thrombophilia (the tendency to form thrombi) can be inherited (patients with Factor V Leiden or a deficiency of Proteins C and S) or due to diseases like Antiphospholipid Syndrome (APS).
Thrombi occur and can manifest in many ways:
Early and late miscarriage, intrauterine foetal death, placental abruption, growth retardation.
Due to good results this treatment is indicated to treat all of these conditions as well as for repeat miscarriage. Heparin treatment is used for the treatment of repeat miscarriage or implantation failure for an unknown cause: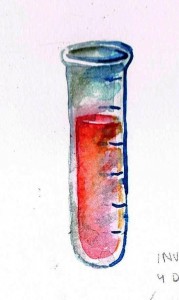 Although experiments on rats suggested a beneficial effect of this treatment in patients with repeat miscarriage or with implantation failure, the reality is that all research on humans does not show the desired results. In addition, the absence of side effects cannot be assured. It is also NOT RECOMMENDED for use in patients without a diagnosis of ofthrombophilia.
Keep in mind that applying treatments with potential side effects and with no real evidence of efficiency is irresponsible and could be harmful.
Dr Belén Moliner, Gynaecologist at Instituto Bernabeu.