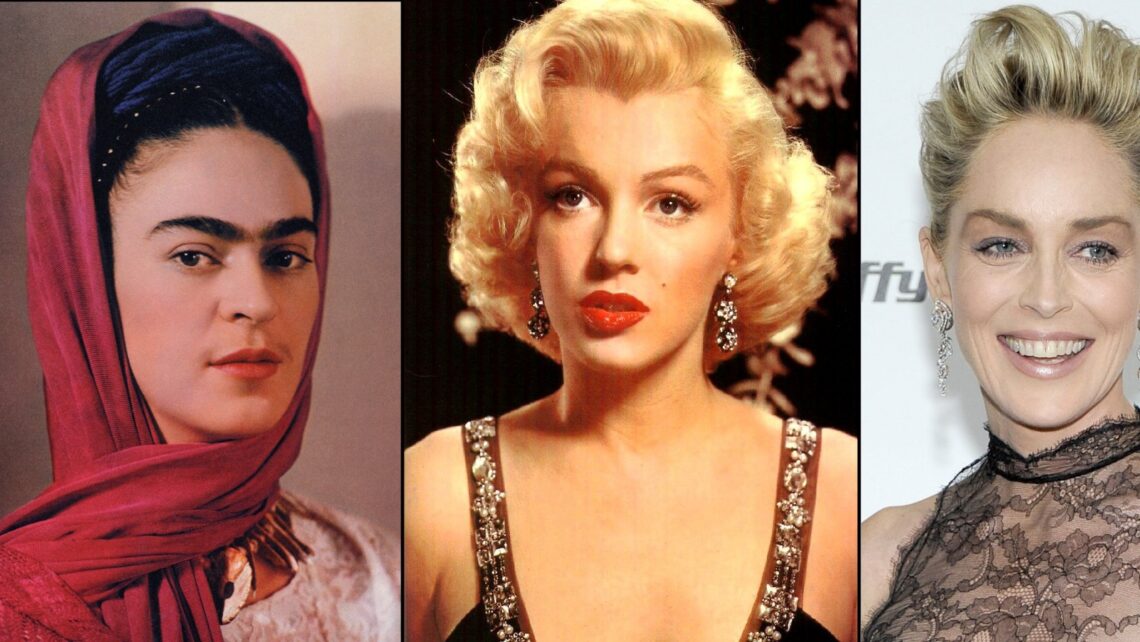 Famous women and infertility
Feeling how other women had to walk through this difficult path we are now in, can help us to, not to feel different, ¡but brave!
Outstanding women, according to public opinion, who suffered or still suffers -most of them in silence- the instinctive desire to become mothers.
Women who had difficulties in achieving pregnancy
If you feel you are socially pressured to have descendants, Jacqueline Kennedy Onassis experience might help you. For many, a model woman of the 20th century. You might already know her two children (John F. and Caroline) but is not of common knowledge that before having them, she suffered a miscarriage and two children who died at birth, and she never gave up against the exigent social pressure to "give offspring" to the future American president.
If you don't know how to direct your pain or frustration, Frida Kahlo's attitude with the help of her paint brushes, might be an example: the most famous female painter's life and works, was affected by health problems after a bus accident that left her in bed for long periods throughout her life.
Her totally autobiographical work, runs along her life's flow, it reflects her infertility pain and the later lost of her "Dieguito" in advance pregnancy due to problems with her accidented pelvis.
To express your feelings through art -or the mean you feel more comfortable with- will help you face your feelings.
Try to get the most out of yourself and do not let yourself go with autodestructible feelings, like Marilyn Monroe -considered one of the most attractive women in movies-; who cut short her career after being affected by sadness due to a miscarriage in 1957, this produced her emotional disorders that led to excess of drugs and alcohol consumption and a sad end.
Fertility treatments to become mothers
Brave women who never gave up in becoming mothers such as Christina Onassis (Greek magnate Aristoteles Onasis' daughter) who underwent countless tests and fertility studies until achieving the happy pregnancy of her daughter Athina in a Swiss clinic. These were not very advanced, experimental and darks times for those who seek reproduction assistance.
We have to thank Anne Hathaway to openly speak in public of all her difficulties suffered while undergoing In vitro fecundation treatments. She made visible an issue that is still considered as tabu. Her example has help other women share their experience.
Adoption?
Contemplate other alternatives may also help you, for example, adoption: The well know actress, Sharon Stone came out of the infertility anonymity by this declaration: "Lost two pregnancies at the fifth month. This a trauma you just can't get over". She's now the happy mother of three adopted kids.
Another well-known actress, Charlize Theron, had the adoption route very clear as a first option to start a family, encouraged by her life in South Africa that showed her the less privileged children need.
These few example -still too many left- may help other anonymous women not to feel different in the sometimes difficult and long journey to motherhood. Everybody knows all women are brave by nature and grow in adversity.
Finally, we have to keep in mind that science has greatly progressed in the last years and it gives us solutions we didn't have before. Nowadays, around 96% of women who put their trust in Instituto Bernabeu, achieve their purpose of motherhood after three assisted reproduction treatments.
IT MAY ALSO BE OF INTEREST TO YOU: