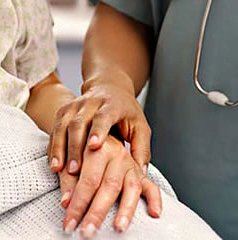 Ethics and good practice: Let the truth be told
Assisted Human Reproduction is undoubtedly an area with ethical and moral implications. There are common issues that arise with the generation of new embryos when a couple undergoes ART and with transfers of previously frozen embryos. Some of the most frequent issues are: embryo manipulation and genetic diagnosis; the use of donor gametes and the possible coexistence of their legal children with the biological ones in the future; the option of discarding embryos by parents for no other purpose when they don't wish to donate them to other couples with reproductive problems or for research purposes; the age of women accessing ART, along with a long list of legal, ethical and moral issues pertinent to each assisted reproduction centre.
A different matter from the ones listed above, with no easy answer, is the issue of MALPRACTICE within some assisted reproduction centres, not only regarding the application of the techniques concerned, but also dishonesty.
A very worrying aspect is the commodification and exploitation by certain medical professionals of patients' infertility problems. They take advantage of the vulnerability of those suffering from severe fertility problems and who are easy prey for charlatans and dishonest people. They even pre-empt the achievements of other medical teams, who are serious professionals and respectful with the ethical behaviour standards, which should govern all Reproductive Medicine diagnoses and treatments.
We have recently discovered an unfortunate example of this. A resounding success of Instituto Bernabeu has been widely reported in the media in the UK (http://www.mirror.co.uk/news/real-life-stories/ivf -miracle-baby-couples-triumphant-4646186). Fraudulently, another centre also located in Alicante completely uninvolved in the treatment has claimed this success as its own, leading the reader to believe that the merit is its own when it actually had nothing to do with it.
Sadly, having a diploma certifying someone as a specialist doctor or embryologist does not guarantee the ethics of the person hanging it on the wall.
Dr. Rafael Bernabeu, Medical Director of Instituto Bernabeu