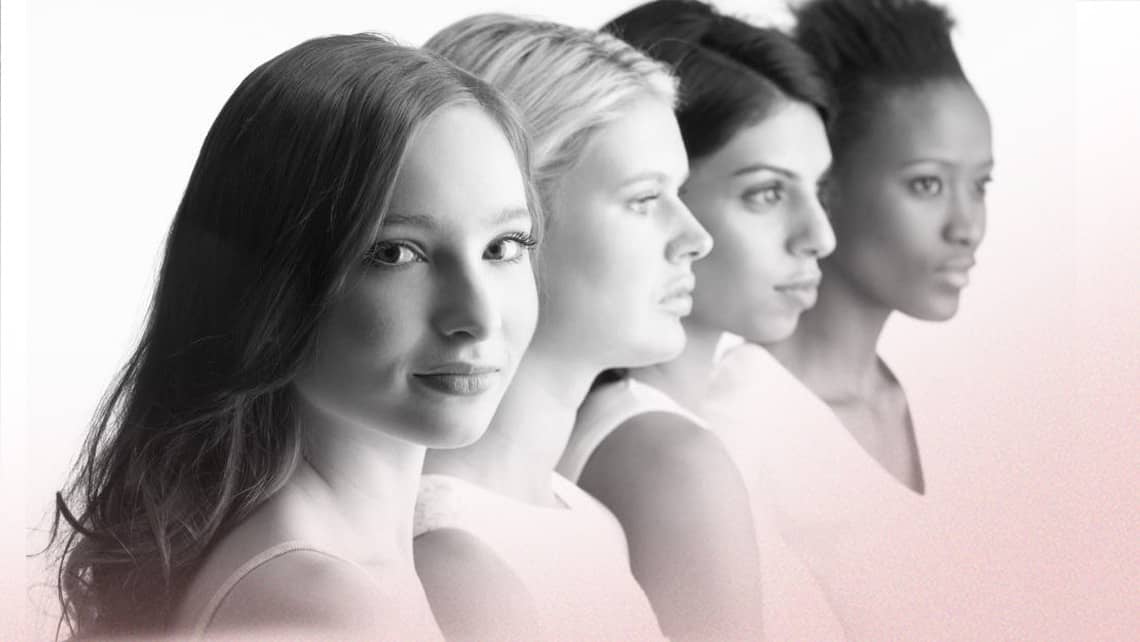 Womens health in the world: situation and challenges
Chance is a deciding factor in our lives. Where we are born, our society and available resources determine our access to the coverage of basic needs such as health care and education. Specifically, limited access to health services or gynecological health affects millions of women and girls all over the world differently depending on where they live.
The inequalities among regions and countries and women's access to specialized health services, such as gynecology and obstetrics, have been analyzed by several organizations that protect basic human rights. For the Pan-American Health Organization, "many women and girls are still having great difficulties with basic human rights such as access to health care".
The World Health Organization puts the spotlight on several remaining challenges to overcome: lack of access to information and health services, lack of sexual education, teen pregnancies, lack of access to pregnancy controls, precarious assistance with childbirth and failure to monitor women's gynecological health in general.
Solving these problems is slowed down by the level of poverty in some countries and regions of the world. In fact, an estimated one billion people are living in poverty in the world, "most of whom are women", as stated by the Beijing Platform for Action, an organization for women promoted by the United Nations.
This Platform, which celebrates its twentieth anniversary this year, assures that "every year, over 15 million girls between 15 and 19 years old have babies" which implies "a risk for the mother's health" and "impedes the improvement of educational, economic and social status of women". For this organization, "all obstacles should be removed to allow equal access to health care".
But just as all these agencies and entities that oversee worldwide women's rights and health highlight the difficulties, challenges and inequalities, they also propose solutions and a message for the future: "It is not utopian to aspire to affordable, comprehensive and quality health care" as stated by the Pan-American Health Organization.
The solution they all agree on is health education for women, physicians and gynecological health specialists. "Education is fundamental to overcome gender inequalities", as stated at the XII Regional Conference on Women in Latin America and the Caribbean. The Beijing Platform for Action adds that it's necessary to "ensure that girls, especially teenagers, receive education and information on reproductive physiology, reproductive and sexual health". This United Nations organization insists that governments "strengthen and reinforce health education and services, especially the programs of primary health care, including sexual and reproductive health".
The WHO adds that "scientific research and national and international support" is crucial. In this regard, in terms of education and training of gynecology specialists, collaboration among countries, regions and professionals is essential. This is the case of the Alicante-based gynecologist Eduardo Vilaplana, honorary member of the Mexican Association of the UNESCO for his selfless work in the training of Latin American countries in the detection of gynecological cancer. Vilaplana, who carried out his professional career at Instituto Bernabeu Alicante, first travelled in 1988 to help train specialists in the detection of gynecological cancer. He initially travelled to Chile, but later went to Mexico, Cuba, Guatemala, Venezuela and Argentina. This expert considers that his travels to other countries to selflessly help with their training provided him with "a long enriching experience. I got to know systems different from our own and above all friendly people from all social strata and professionals who have taught me a great deal".
Since he first travelled to Latin America in 1988, the general training that the gynecologists have in these countries has improved overall. "Although it has been held up in some countries for political-economic reasons", says the Doctor. For Dr. Vilaplana, "what is really needed is help. And this helps refers to money and political will, which amounts to the same". To contribute to the training of specialists in the detection of gynecological cancer, initiatives such as this professional's help to save many women's lives.
Like Dr. Vilaplana, other professionals and organizations "are helping on very different levels" with the training of specialists in gynecological health and to improve the health conditions of millions of women and girls around the world. One example is the NGO Nurses for the world, which in 2014 developed a sexual and reproductive health education project in Senegal that benefitted over 100,000 people, most of whom were women and adolescents. It now has a similar project underway.
The Red Cross also develops international collaboration programs to improve the life conditions of many countries and regions. In 2013, the NGO Doctors without borders assisted almost 27,000 deliveries and over 100.000 prenatal consultations in 24 countries around the world. The Vicente Ferrer Foundation carries out extensive work in India for women's health, where a network of hospitals was created and specialists and health care personnel are trained. Until 2013 its health care centers assisted over 700,000 people, mostly women.
Fortunately, there are several active initiatives aimed at helping and promoting improved women's health regardless of the culture or region in which they live, specifically improved gynecological assistance and coverage. "By improving women's overall health, we contribute to improving their quality of life and the societies in which they live", stated one of the NGOs. And according to the words of the Secretary-General for Gender Equality and Empowerment of Women, Michelle Bachelet, "women are the best investment for democracy".