Instituto Bernabeu identifies gene variants in women with premature ovarian failure through whole exome sequencing
July, 27th 2021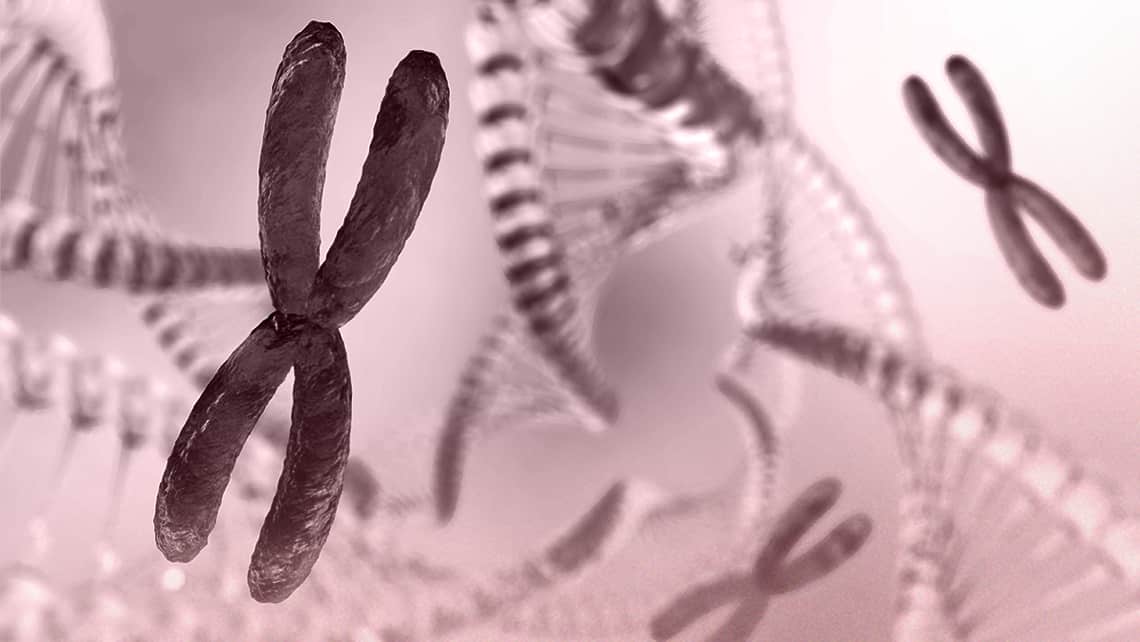 Premature ovarian failure (POF) is the loss of ovarian function before the age of 40, and it is a common cause of infertility in women. This pathology has a heterogeneous etiology. Some chromosomal and genetic alterations have been described, and could explain approximately 20% of cases. However, in most patients the origin remains unknown. Recent studies with next-generation sequencing (NGS) have identified new variants in candidate genes. These genes are not only involved in processes such as folliculogenesis, but also with DNA damage repair, homologous recombination, and meiosis.
Instituto Bernabeu has presented this investigation at the 37th Annual Meeting of the European Society of Human Reproduction and Embryology (ESHRE).
In this study whole-exome sequencing (WES) was performed in fourteen women, from 7 families, affected by idiopathic POF to identify probably pathogenic mutations in genes related with POF. 43 probably damaging genetic variants were identified in 39 genes expressed in the ovary and related with POF or linked to ovarian physiology. We have described genes that have never been associated to POF pathology, however they may be involved in key biological processes for ovarian function.
WES has shown to be an efficient tool to identify genes as cause of POF, and has demonstrated the polygenic etiology. This study proposes new candidate genes and variants, having potentially moderate/strong functional effects, associated with POF.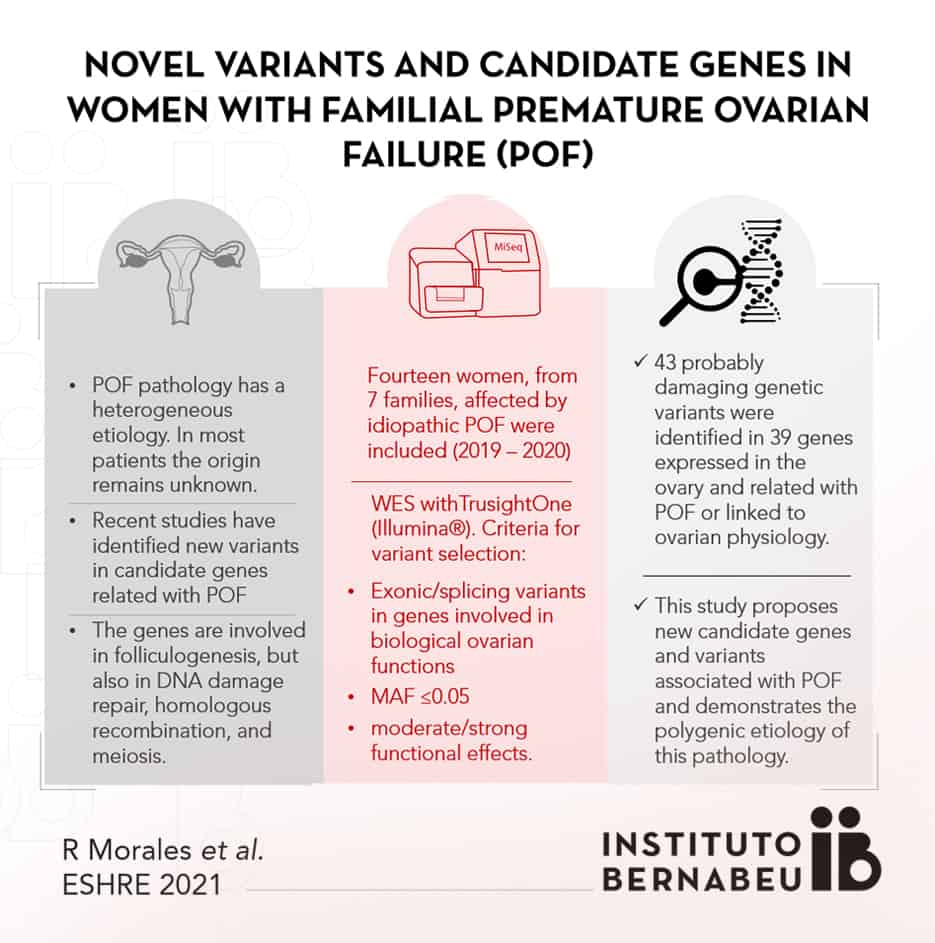 Identification of novel variants and candidate genes in women with familial idiopathic premature ovarian failure using whole-exome sequencing
R. Morales, B. Lledó, J.A. Ortiz, F. Lozano, A. Bernabeu, A. Fuentes, Ll. Aparicio, R. Bernabeu