At ESHRE, Instituto Bernabeu presents the conclusions of a study about new progesterone administration strategies
July, 20th 2021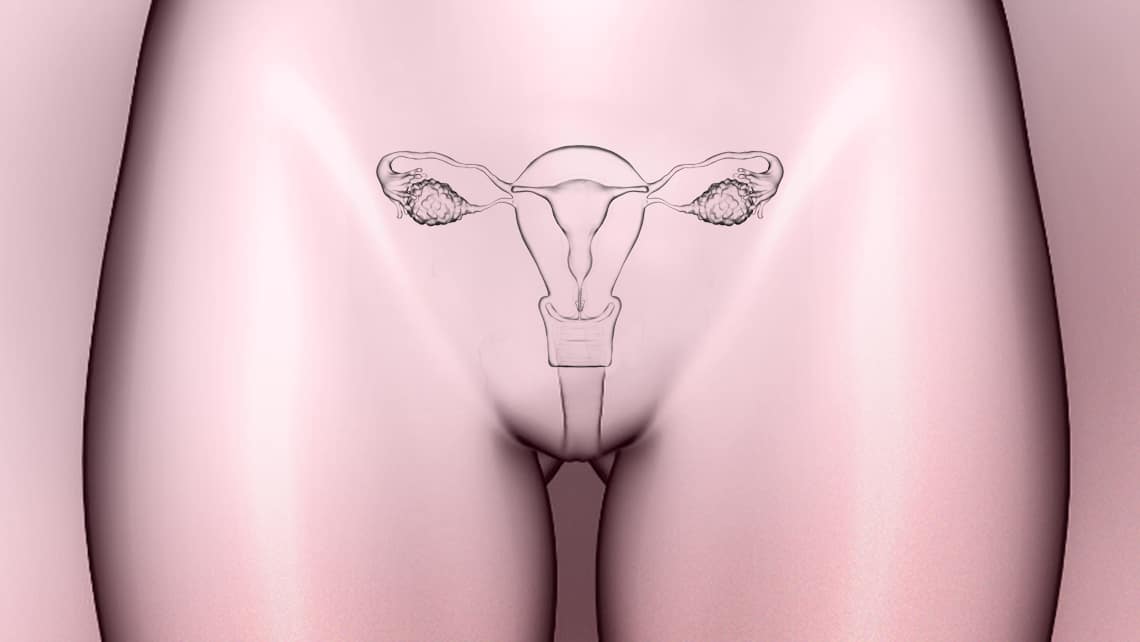 Instituto Bernabeu has presented a study about progesterone, the hormone that favours gestation, at the 37th Annual Meeting of the European Society of Human Reproduction and Embryology (ESHRE). The meeting brings together leading experts in reproductive medicine and, this year, the IB Group stood out with the presentation of 16 scientific papers.
Progesterone that is administered through the vagina does not attain optimum serum levels in up to 30% of patients who receive frozen embryos in artificial cycles. As such, subcutaneous administration of additional progesterone is an alternative strategy.
The data retrieved by the research team at the clinic indicates that, after receiving additional supplements of subcutaneous progesterone, women with low levels of serum progesterone on the day of cryotransfer went on to have existing pregnancy rates comparable to those in women with normal serum progesterone levels. The group of researchers collected data from 356 cases of frozen embryo transfers, 55 of which had low levels of progesterone. In their analysis, Instituto Bernabeu researchers did not observe any differences between the groups in terms of ongoing pregnancy rates, spontaneous pregnancy loss and biochemical spontaneous pregnancy loss.
During artificial cycles, when additional subcutaneous progesterone is administered, women with low serum progesterone levels on the day scheduled for cryotransfer can expect to attain similar results as those obtained in women with normal levels. The researchers indicate that, pending further studies, the strategy could be used as an alternative to cancelling the cycle.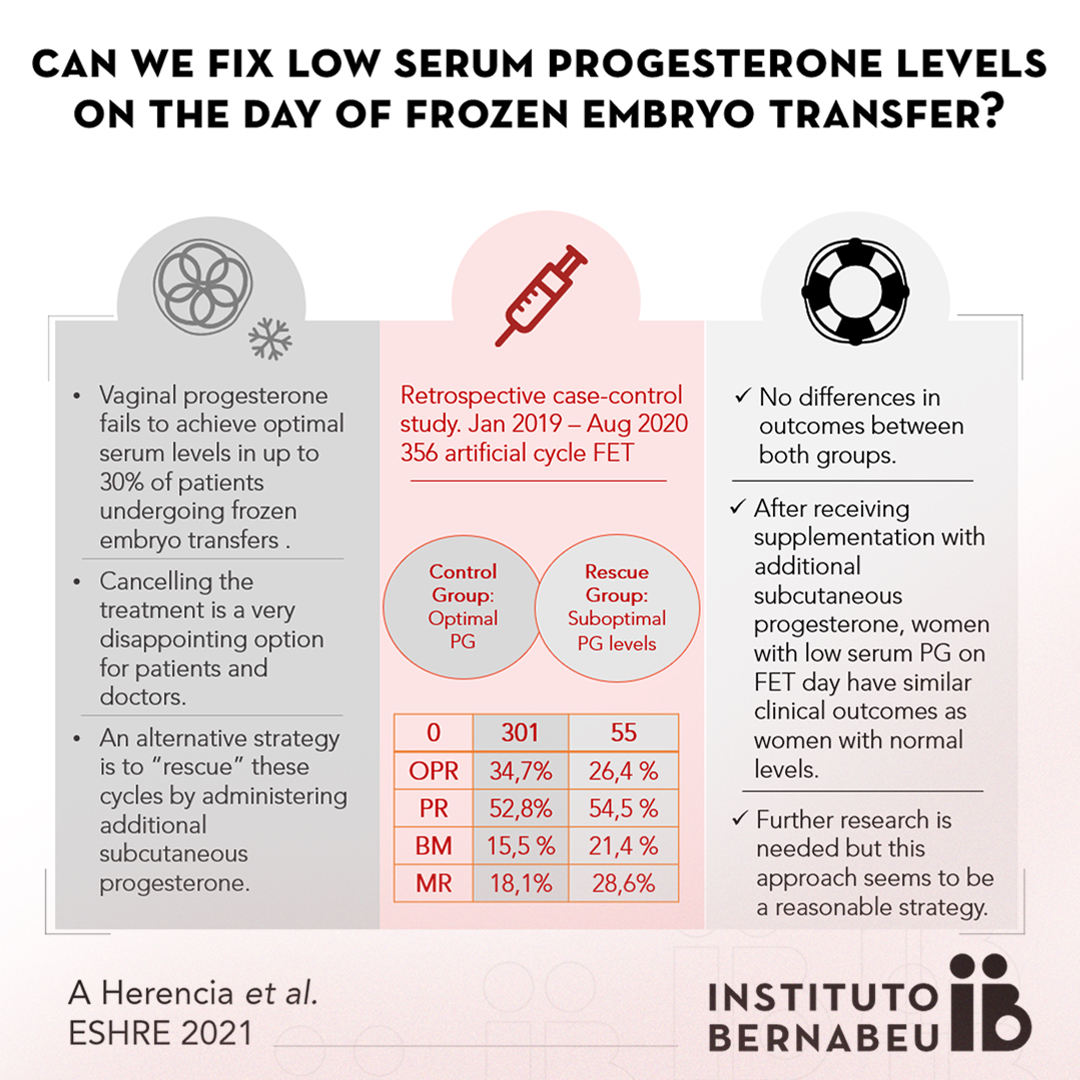 Low serum progesterone on the day of frozen embryo transfer after artificial endometrial preparation: exploring the clinical impact of 'rescue' strategies
A. Herencia, J. Ll. Aparicio, J.A. Ortiz, J.C. Castillo, C. Gavilán, B. Moliner, A. Bernabeu and R. Bernabeu