Instituto Bernabeu conducts an expert webinar on ultrasound in reproduction
November, 9th 2021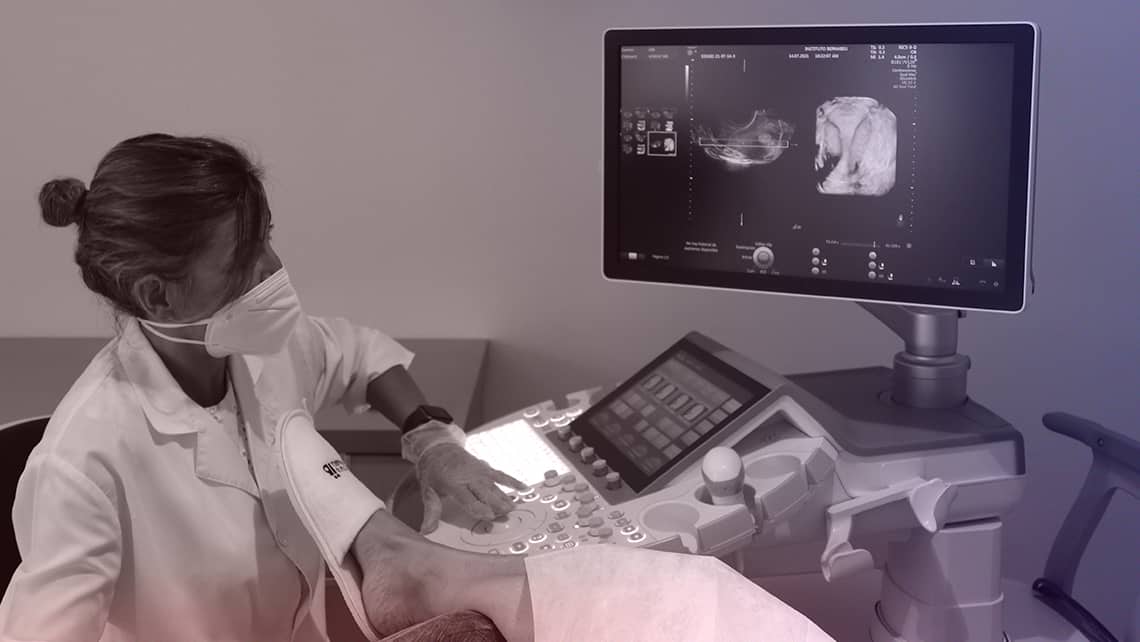 "3D ultrasound in reproduction: from ovarian stimulation to embryo implantation" is the title of the webinar to be held on Wednesday November 10th, led by the Endometriosis Unit coordinator at the Bernabeu Institute, Dr Belén Moliner, with the participation of two other experts.
This webinar starts at five o'clock in the afternoon, introduced by Dr Moliner. The Instituto Bernabeu expert in ultrasonography will also give a talk on "The uses of 4D in assisted reproduction. Uterine contractility and embryo transfer". One of her latest research projects has studied the intensity and frequency of contractions as a cause of embryo implantation failure using 4D imaging. And it has shown that patients with low progesterone levels have higher peristalsis. This hormone allows the endometrium to become receptive and contractions are reduced. Dr Moliner explains that knowing both contractions and progesterone levels can help to improve the patients treatment by individualising it.
This online conference is organised by GE Healthcare and has the scientific endorsement of the Spanish Fertility Society (SEF).