Instituto Bernabeu closes the 10th Master's Degree in Reproductive Medicine and welcomes the students of the 11th edition
October, 20th 2022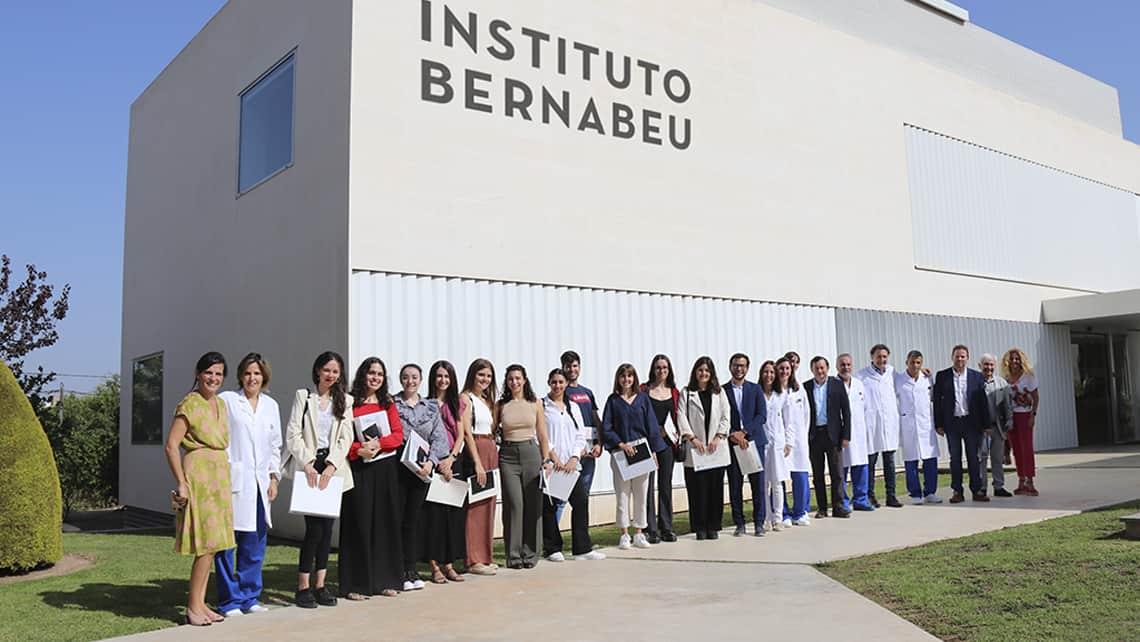 On 18 October, Instituto Bernabeu hosted the closing ceremony of the 10th Master's Degree in Reproductive Medicine, the postgraduate degree the medical institution organises in collaboration with the University of Alicante (UA). And has welcomed the students who will be taking the 11th edition.
Dr Rafael Bernabeu, Instituto Bernabeu Medical Director, welcomed the attendees, representatives of the University, Instituto Bernabeu medical co-director, Dr Andrea Bernabeu, and the experts of Instituto Bernabeu and professors of this postgraduate course.
The students of the 10th Master's Degree received the 2021-2022 diploma from the director of the Master's Degree, Dr José Luis Girela, and the coordinator, Dr Jorge Ten, Embryology Unit director at Instituto Bernabeu.
Afterwards, Dr Girela gave the inaugural lecture of the 11th edition. The event ended with the celebration of a wine of honour with all the participants in the clinic's gardens.