In search for the baby that won't arrive: stories of four real mums
June, 8th 2023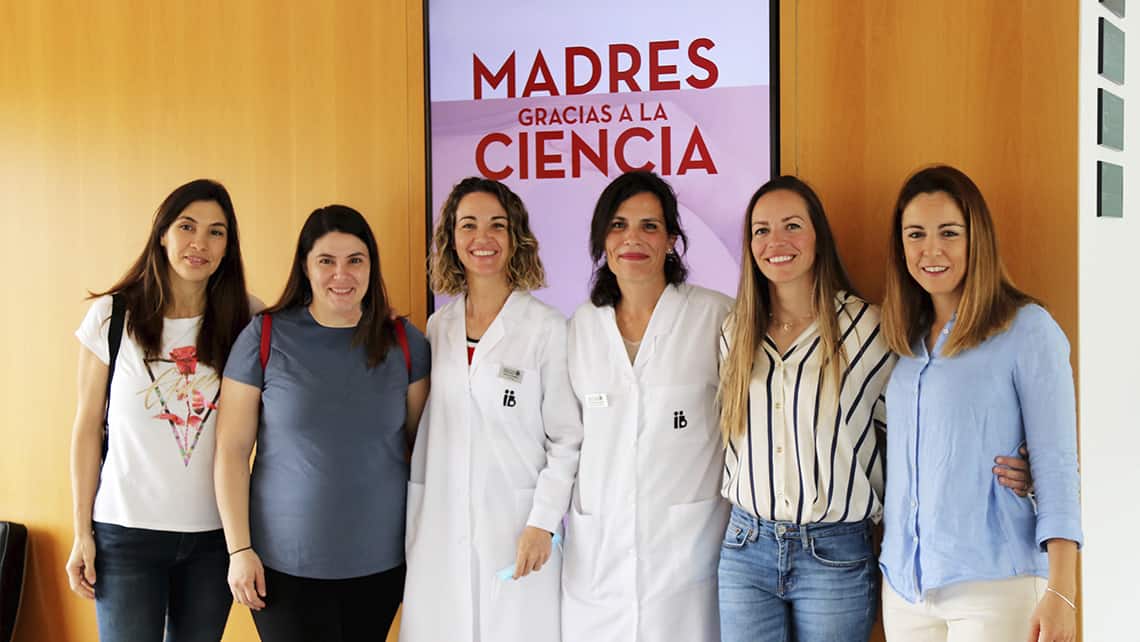 On World Fertility Day, Instituto Bernabeu brings together four women who struggled with infertility, overcome it and now want to tell their story.
Mankind lived in 1978 a medical revolution. The first baby was born through in vitro fertilization (IVF), Louise Brown. Since then, millions of people have been born around the world thanks to this science progress. Today, 1 in 6 people suffer from infertility and many others turn to reproductive medicine to form diverse family models.
The most frequent cases at the specialist consultations are couples who wish to have children too late, women who decided to have it alone, family of female couples and others who, due to their genetic inheritance, are bound to have sick children if they do not receive help from reproductive medicine. On Word Fertility Day, four women who have struggle with infertility and overcome it thanks to the Instituto Bernabeu team, tell us about their experience.
The uncertainty of the first moments, fears, sadness caused by negative results, trust in the medical team, slow passage of time, the joy of the positive result, and again, fears during pregnancy hoping for everything to go well. Real experiences shared by all of them, which they now hope will be useful for future mums in their same situation.
Laura Aznar and Ana Monteagudo are a couple since 2017. The relationship was going great and the day when they decided they wanted to change their lives and start a family finally arrived. What they didn't know was that fate would give them two hearts to love without limit. "We came to Instituto Bernabeu for information. We were assessed about possible treatments and the evolution until becoming mothers. All was explained in such detail that we decided to start the following month. At first, we started treatment at the clinic in Madrid, due to work. When we moved to Alicante, we were able to do the follow-up in our city without any problems", explains Ana with a smile. For them, reproductive medicine was the only way to form their family.
The same goes for Beatriz García, but her case is different. "I didn't have a partner, even though I always wanted to have children. Another clinic told me I was never going to have children because stimulation had not worked. I came to IB and in 3 stimulations they achieved the purpose and I made it in the first transfer", thrilled and showing her 12-weeks pregnant belly. Her family support is essential for her. She has a special amulet, a ring, a gift from her sister which reminds her to never lose hope.
Next to her, Verónica García listens to her with emotion before telling her story. Hers has been a years-long struggle until she was able to welcome her little Ricardo. She was diagnosed with low ovarian reserve, yet she never gave up. She felt lost at first, she confesses, she thought she would never be able to have children: "There were three failed attempts, but on the fourth, my little boy arrived". She highlights her husband's main role, who never let her sink in the process. "My partner has been number one supporter. Without him I would have been defeated more than once".
The babies of these three women follow their mother's chatter alien to the conversation topic. Natalia Romera, IB's psychologist specialized in fertility, who gathered the four of them, asks them for one last piece of advice to help other women who are considering reproductive medicine or who are already undergoing treatment. They all agree that it is normal to feel lost at first, fear is constant factor that you need to learn how deal with. They recommend trusting the team handling your case. It is also important to seek support from your partner or family circle to help on the hardest moments. And finally, Laura's main piece of advice: "don't lose hope. Trust, because, even if the process takes a long time, in the end, once you succeed, all the bad things are forgotten".