At the 28th International Conference on Law and the Human Genome, Sara Dalla Costa addresses the issue of supernumerary embryos in Italy
November, 3rd 2022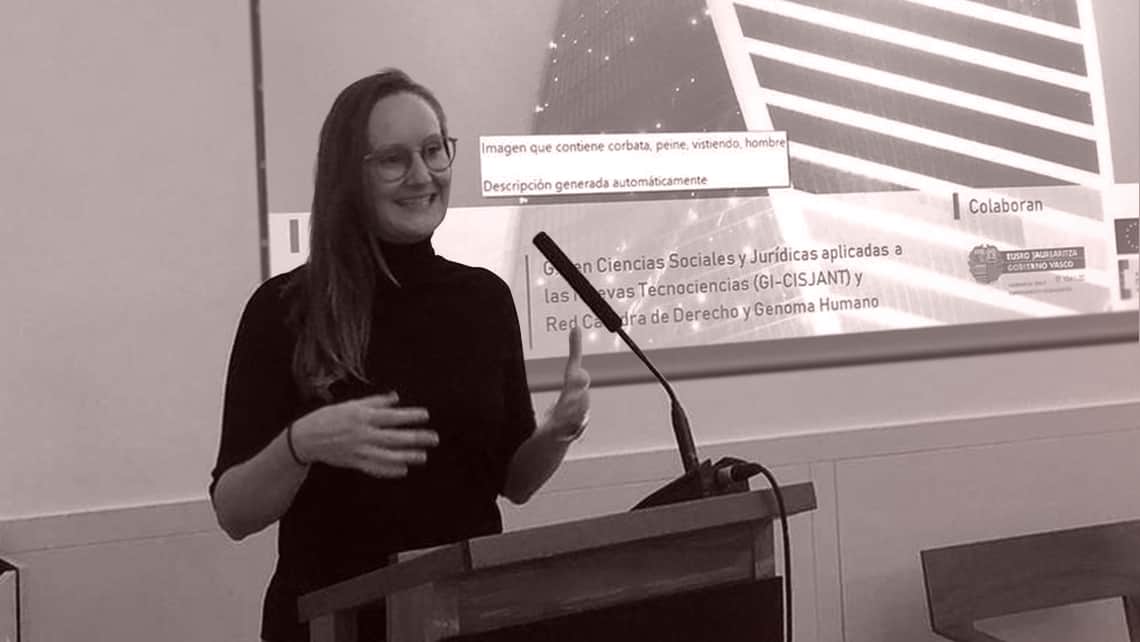 The thorny issue of supernumerary embryos in Italy: proposal of solutions from a practical perspective of comparative law was the title of the presentation given on the 2nd of November by the coordinator of Instituto Bernabeu Venice, Sara Dalla Costa, a lawyer specialised in biolaw, at the 28th International Conference on Law and the Human Genome. Genetics, Biotechnology and Advanced Medicine. The event was held on the 2nd and 3rd of November at the Arriaga Auditorium in Bilbao.
The expert from Instituto Bernabeu has carried out an analysis of Italian legislation on assisted reproduction, which is much more restrictive than that of Spain. Her presentation was based on the ethical and legal basis of the Italian government, which considers the human embryo a subject of rights, as it cannot be donated to other couples, used in scientific projects, or be destroyed. As a result, Italy requires the preservation of all supernumerary embryos from a treatment obtained in vitro or abandoned by couples, who have absolved themselves of them.
In her presentation, she addressed these restrictive aspects of Italian legislation, which prevent reproductive medicine treatments which are common in Spain for single mothers or lesbians being carried out in the transalpine country.
The specialist discussed the obligation of clinics to preserve all embryos generated, which in turn leads biotechnology companies of the sector to preserve them for an unlimited time in biobanks, with the resulting increase in costs or occurrence of malpractice, including sending embryos to other countries where there are fewer restrictions.
The Instituto Bernabeu Venice coordinator advocates for the need to end this "limbo" through an organic reform project on an Italian assisted reproduction law which, for the moment, does not exist.