Instituto Bernabeu presents at ESHRE a study of the vaginal microbiome as a diagnostic method for chronic endometritis
June, 9th 2021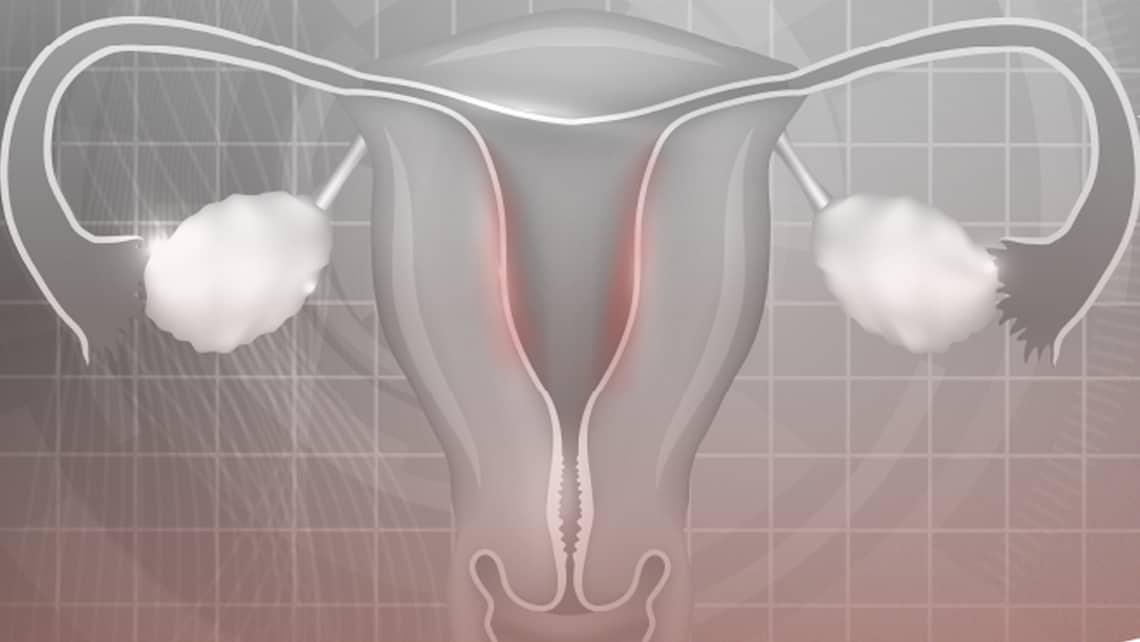 Knowing if the vaginal and endometrial microbiome can be a diagnostic method for chronic endometritis is one of the objectives of Instituto Bernabeu's research presented at the 37 Annual Meeting ESHRE, the congress of the European Society of Human Reproduction and Embriology. This work has generated the interest of the scientific committee and, due to its special value, is presented as an oral communication by its main author, the molecular biologist and biochemist Paqui Lozano.
Chronic endometritis is an inflammation of the endometrium lining, makes nesting difficult for the embryo and can be a cause of the embryo implantation failure. Several studies indicate that its diagnosis and correct treatment notably improves the pregnancy rate.
The study observed an abnormal endometrial and vaginal microbiome in patients with chronic endometritis. The traditional diagnostic method is performed using the immunohistochemical marker CD138. In this research, Instituto Bernabeu has analyzed the vaginal and endometrial microbiome through massive sequencing. "Microbiome analysis based on the sequencing of the 16S subunit of the rRNA gene is a rapid tool that allows the identification of pathogenic microorganisms associated with chronic endometritis," indicate the authors.
To this end, 60 patients undergoing assisted reproduction treatment (ART) with their own or donated gametes were studied and whose embryos underwent genetic testing to rule out chromosomal abnormalities (PGT-A). The Instituto Bernabeu research team detected different communities of bacteria when vaginal and endometrial samples were analyzed in patients diagnosed with chronic endometritis and others who did not suffer from it. The microbiome pattern of samples from women with endometritis was not dominated by Lactobacillus spp. These are the main vaginal and endometrial bacteria that produce lactic acid that maintain the vagina acidic pH and act as a barrier against pathogens. This way, they have verified there's a characteristic pattern in the vaginal and endometrial microbiota of patients with chronic endometritis.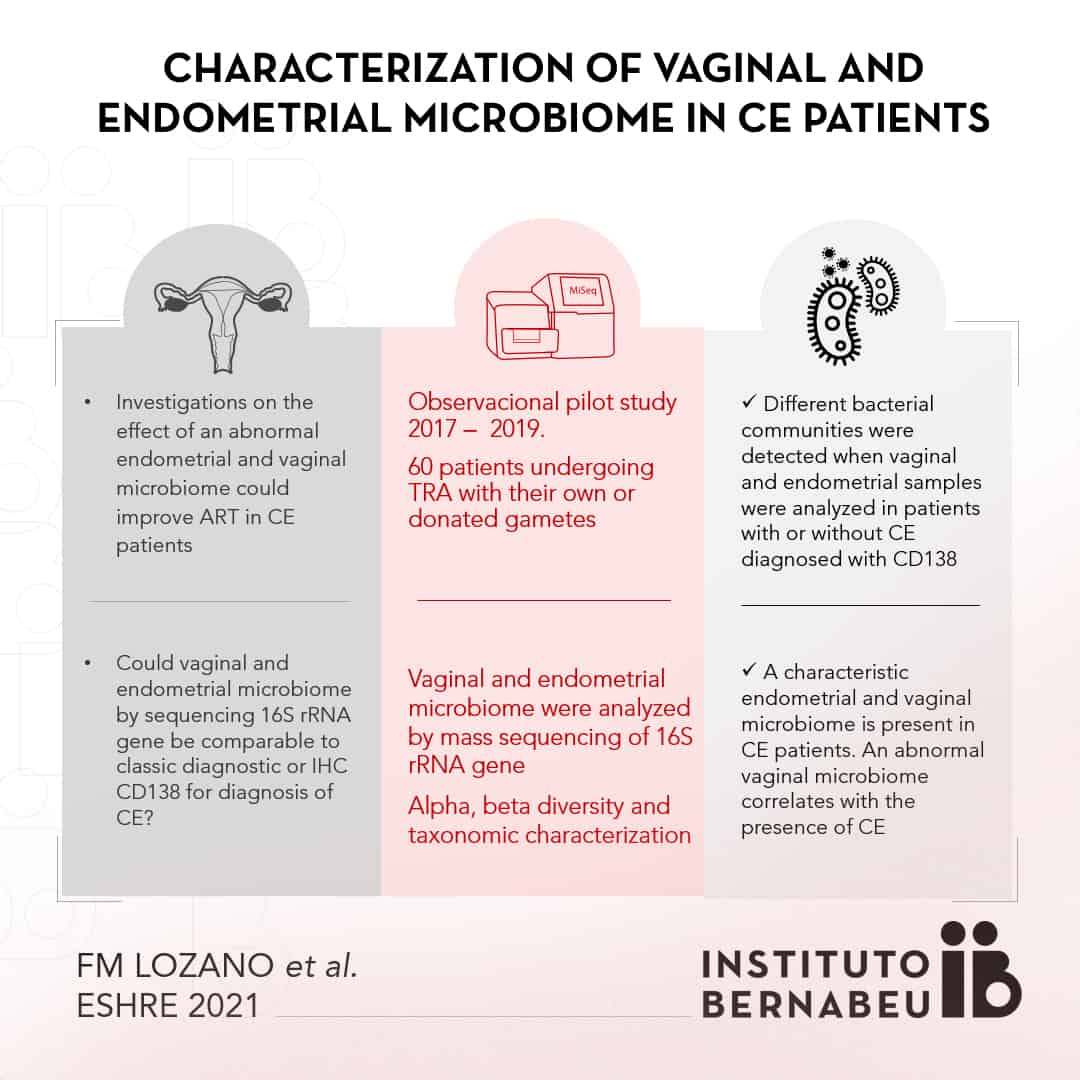 Characterization of vaginal and endometrial microbiome in patients with chronic endometritis (CE)
FM Lozano, A. Bernabeu, B. Lledo, R Morales, FI Aranda, J. Ll. Aparicio,R. Bernabeu