An Instituto Bernabeu investigation presented at ESHRE concludes that Clinical outcomes of mosaic embryos are similar between young and older women
June, 13th 2021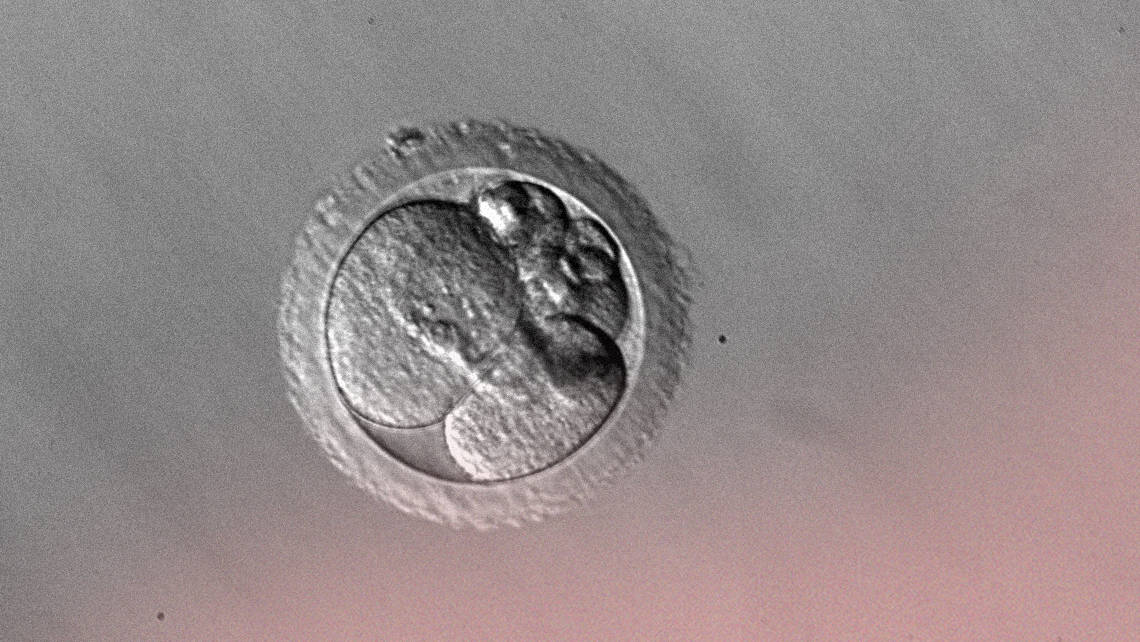 Chromosomal abnormalities are common in the analyzed embryos for preimplantation genetic testing for aneuploidy (PGT-A) cycles. Mosaicism (the presence of two or more chromosomally distinct cell lines) is a usual event in embryos derived from IVF cycles.
Several studies show that mosaic embryos have a reduced potential to reach term, compared to euploid embryos. The factors affecting development and implantation potential of mosaic embryos are controversial.
Within the frame of the ESHRE 37th edition, the most important European congress annually held, 16 investigations have been presented. In this case, this study main objective has been to evaluate if maternal age has an impact on clinical result of mosaic blastocysts. To reach our purpose, we analyzed IVF cycles with mosaic embryos and established two different groups depending on whether mosaic blastocysts were generated from oocytes retrieved at young maternal ages (≤35 years) or at older ages (>35years).
The results show that the rate of positive β-hCG, the implantation rate and the ongoing pregnancy rate are similar in both groups. We concluded that, in the absence of euploid embryos, mosaic embryos might be considered for transfer and similar outcomes are expected regardless of maternal age.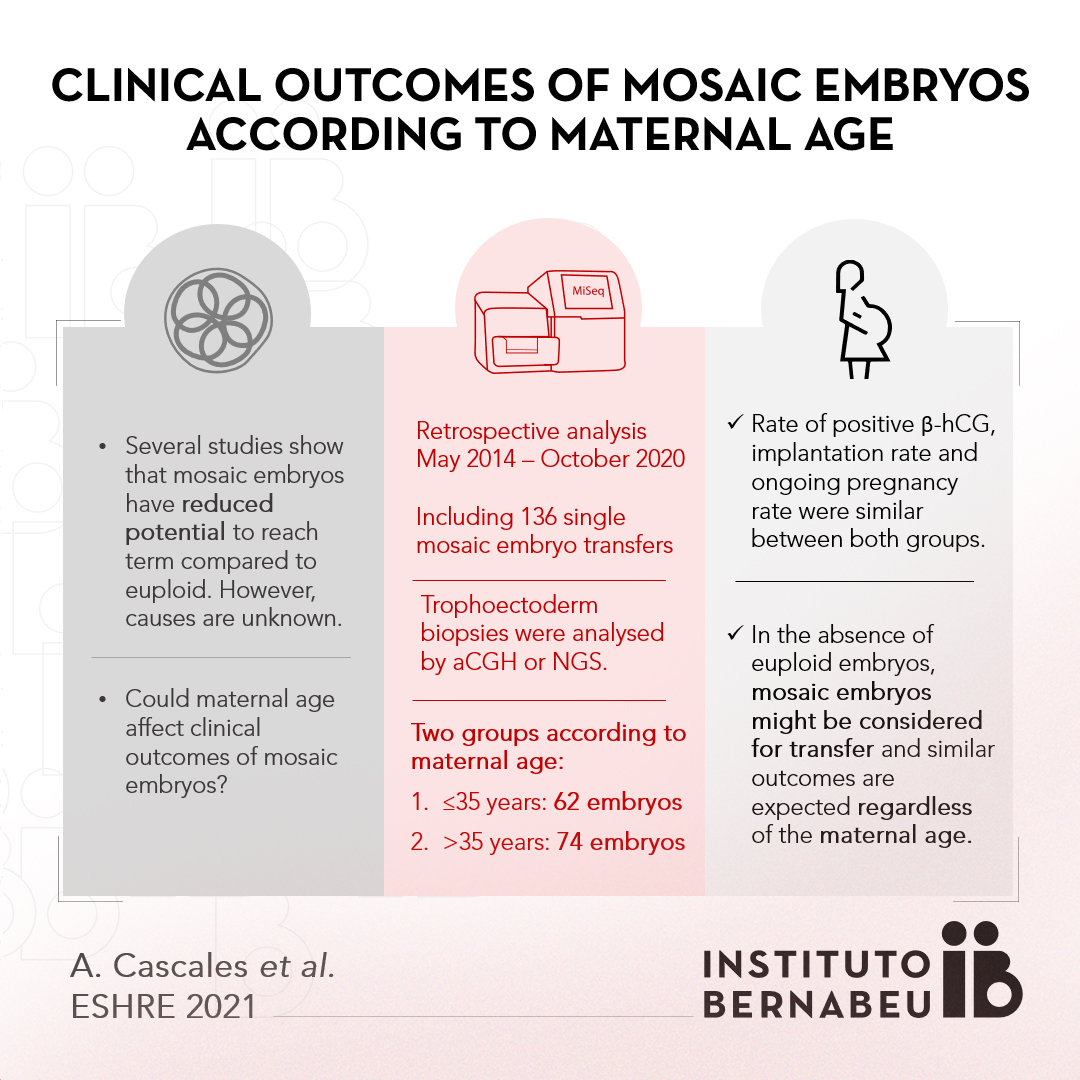 Clinical outcomes of mosaic embryos are similar between young and older women
A. Cascales, R. Morales, B. Lledó, J.A. Ortiz, J. Guerrero, J. Ll. Aparicio, R. Bernabeu