Genetic Study: Breast Cancer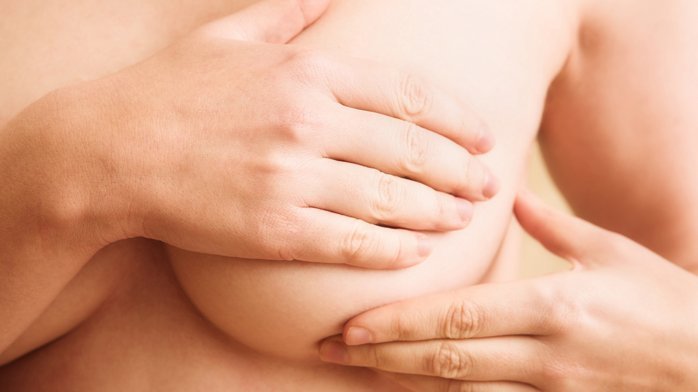 1 in 8 women will suffer from breast cancer during their lives, and most of them have a hereditary component. Thanks to genetics we can study if we have this predisposition and take the appropriate preventive measures. IB BIOTECH is a pioneering centre in the genetic study of breast cancer in Spain.
Genetics is an essential tool in Medicine since a considerable percentage of human health problems have a hereditary component. Any genetic based illness can be diagnosed through molecular biology techniques.
Most kinds of breast cancer are sporadic cancer, that is, there are no signs of hereditary susceptibility of suffering the illness. But there is a proportion; it is estimated to be around 10%, where there is a hereditary predisposition to suffering cancer. One third of hereditary breast cancer is due to a mutation in BRCA1, another third is due to mutations in BRCA2 and the rest are due to other genes. Breast cancer associated to BRCA1 mutations show up during pre-menopause (around 42 years of age) and the contra lateral breast cancer rate after five years is approximately 30% in women carrying the BRCA1 mutation. The BRCA2 genetic alterations are linked to masculine breast cancer.
Here are some of the situations where a genetics test is useful:
Families with only one case of breast cancer: Bilateral primary breast cancer before the age of 40.
Breast cancer before the age of 30.
Breast and ovary cancer in the same patient. 
Families with two cancer cases in first grade family members:
Two breast cancers being diagnosed, at least one f them before the age of 50 or bilateral.
Two or more cases of ovarian cancer. 
One breast cancer and ovarian cancer in two family members.
One female breast cancer case and one male breast cancer case. 
Families with three or more breast cancer affected members, at least two in first grade family members (mothers, daughters or sisters).
For a specific assessment of your illness you can request an appointment or, if you can not come to our clinic, you can request an on-line medical appointment or do test in the comfort of your home: Please request a personalize kit for the test.
IB Biotech offers two levels of study of the BRCA1 and 2 gene mutation:
Complete sequence of the codified regions of the BRCA1 and/or 2 gene.
Study of the most frequent mutations. Where we analyse the most prevalent mutation in the 50% of cases with alterations in those genes:
*BRCA1: 187-188delAG; 330A>G; 5263G>A; 5242C>A and 589-590delCT.
*BRCA2: 3036-3039del ACAA; 6857-6858delAA; 9254-9258del5; 9538-3539delAA and 5374-5377delTATG.
The test
The test to determine if a person is affected by an illness can be done, preferable, through a blood test, and you can also request a kit to take the samples at home, in this case you will need to take a sample through an oral smear test.
The procedure is very simple. In the kit you will receive, you will find a sterilised cotton swab, with which you will need to rub the inside part of your mouth. Please handle the samples with care. Do not touch the cotton-wool tips with your fingers. Once you have taken the sample and packed them away appropriately, as shown in the instructions, send it back to us together with the appropriate filled-in forms you also received with the kit.
Request a personalize kit for the test