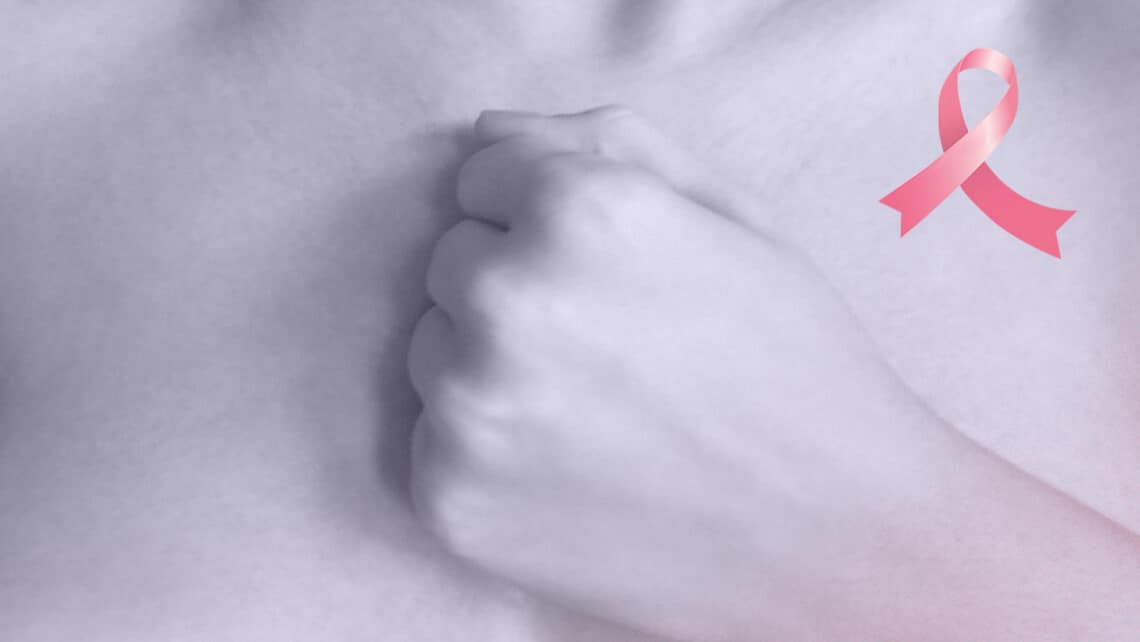 Breast cancer and fertility
Breast cancer is the most common malignant tumour found in women and it is the main cause of death in women due to cancer in the world.
Over the last few years, there has been an increase in this pathology in younger women and, at the same time, treatment has taken breast cancer survival rates to almost 85%. These facts and a pronounced trend towards delaying motherhood has generated a group of women whose ability to reproduce has been negatively affected before they have had the chance to turn their dream of becoming a mother into a reality.
In the case of breast cancer patients, there is significant interest amongst reproductive medicine specialists, oncologists and patients themselves to preserve fertility before undergoing potentially gonadotoxic treatment (treatment that causes partial or total damage to the gonads or, in other words, the ovaries).
There is currently a lack of available information regarding how to preserve fertility. Therefore, 25% of patients do not ask about it and 56% of healthcare professionals do not contemplate providing them with information (either due to a lack of knowledge or for other reasons).
Gonadal toxicity depends on multiple factors such as the patient's age, the pharmaceutical drugs used and their absorption, the dose of drugs prescribed and so on. Information on the option of preserving fertility can and should be provided.
How can I preserve my fertility?
Progress in ovarian stimulation, in vitro fertilisation and cryobiology has facilitated ovarian tissue cryopreservation of embryos and oocytes. The efficiency and safety of oocyte and embryo cryopreservation techniques have increased substantially and it must now be taken into account within the specific context of cancer patients.
Ovarian tissue cryopreservation is the technique that is most commonly chosen by pre-puberty females (women who have not yet had their first menstruation). It consists of removing some of the ovarian tissue (rich in primordial follicles) by means of laparoscopic surgery so that it can later be autotransplanted. The procedure is still in experimental stage although there are living offspring as a result of this technique.
It is essential that the patient is given advice and that the technique that offers the best results depending on each case is selected.
Is it possible to perform ovarian stimulation without increasing the risk of breast cancer?
Yes, it can be done. Some studies suggest an increase in the risk of breast cancer following a certain number of stimulations. However, these results are not significant and do not have the correct structure since a comparison of patients with an infertile control group of untreated patients would be necessary (and is not possible from an ethical point of view).
Can I try assisted reproduction technology (ART) following diagnosis and treatment for breast cancer? How long should I wait?
The safety of pregnancy amongst breast cancer patients was questioned as a result of the elevated sensitivity of certain epithelial breast tumours (tumours with positive hormone receptors) to the hormones. According to a meta-analysis by Azim, the risk of death due to the disease was significantly lower in women who got pregnant following treatment in comparison with those who did not try to get pregnant or did not manage to do so. The study confirms the safety of pregnancy in patients who respond appropriately to treatment and whose fertility can, therefore, be preserved with the aim of preventing germinal toxicity or a decrease in ovarian reserve quality.
Patients must talk to their oncologist so that he or she can indicate when the greatest risk of the tumour returning has passed and to get the go-ahead for pregnancy. The dose of oestrogen that is administered during fertility treatment is minimal and it is administered for a short period of time depending on if there is ovarian function or not. Furthermore, the ovarian stimulation plan that is used includes low doses of pharmaceutical drugs that are adapted depending on the patient's age, ovarian reserve, weight and endocrine conditions. Drugs with an oestrogen blocking effect that can counteract the effect on the target tissues or avoid oestradiol synthesis by the ovary are either selectively or systematically added.
Last of all, Tamoxifen is the standard adjuvant treatment in positive early breast cancer patients for hormone receptors. This drug is teratogenic (it damages the foetus) and therefore administration has to be suspended for 2 or 3 months before planning a pregnancy.
All this data needs to be taken into account when a woman who has not yet fulfilled her dream of becoming a mother is diagnosed with breast cancer. It is essential that specialists in the field give appropriate and comprehensive information. It is currently possible to use some of the available fertility preservation techniques without changing treatment times and without affecting the results of the cancer treatment and the prognosis.
IT MAY ALSO BE OF INTEREST TO YOU
Does ovarian stimulation for in vitro fertilisation treatment increase the risk of gynaecological cancer?