Instituto Bernabeu investigates the links between chromosomal polymorphisms and the vitro fertilization results
June, 15th 2021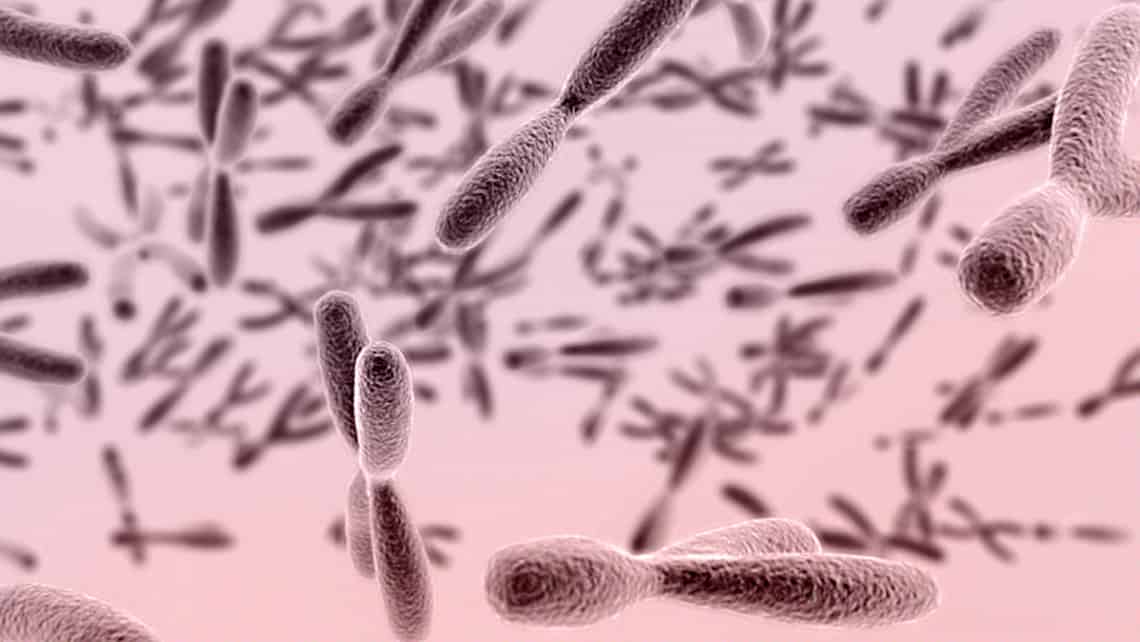 Some chromosomes variations are very frequent in the general population but are even more so in the infertile population. About 2 to 5% of general population, but in infertile population it exceed 10%. The chromosomes contain all the genetic information of the person and the karyotype is the way in which the information is organized and ordered. Polymorphic chromosomal variants or chromosomal polymorphisms are variations in a particular place in DNA which, in essence, is what gives the genomic variety of a species.
In the study Impact of female chromosomal polymorphic variants on ovarian reserve markers and fertility treatments prognosis presented by Instituto Bernabeu within the framework of the European Society for Human Reproduction and Embryology (ESHRE) congress, the clinic delves into the controversy about the impact that polymorphisms have on reproductive problems. Its objective is to know if it has a negative influence in ovarian reserve and the prognosis of fertility treatment, as there's a higher prevalence of polymorphic chromosomal variants in patients with reproductive problems.
Instituto Bernabeu has studied two groups of women undergoing assisted reproduction treatment, patients with and without polymorphic variants, comparing the results of the ovarian reserve markers and the prognosis of the treatment in both.
Dr Lydia Luque, lead author of the research, has explained that "the results revealed that women carrying the polymorphism have a lower average level of anti-Müllerian hormone and a lower survival rate after thawing of previously cryopreserved eggs." And this can be a very useful tool when advising patients before starting assisted reproduction treatment. Promoting the personalized treatment and approach given to patients.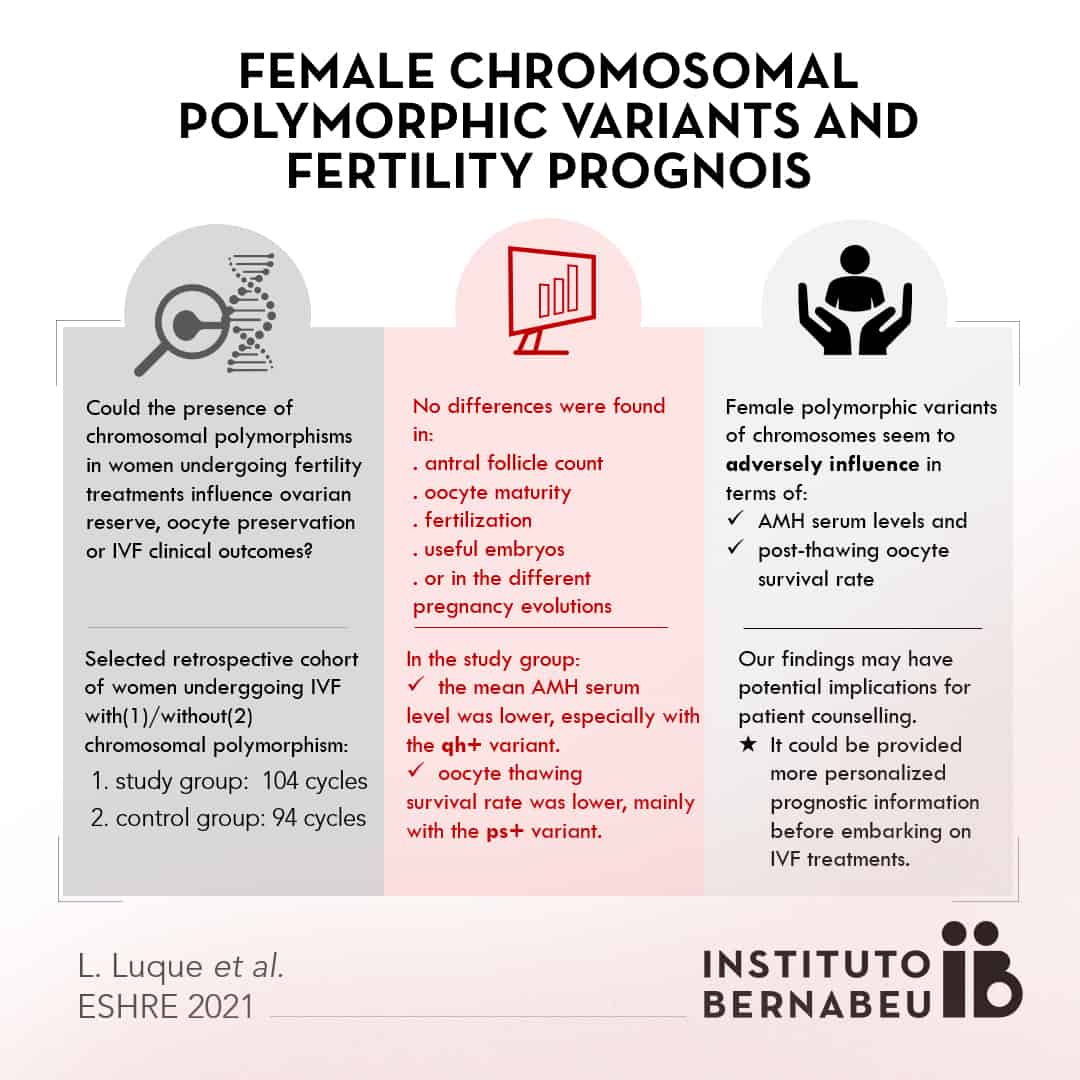 Impact of female chromosomal polymorphic variants on ovarian reserve markers and fertility treatments prognosis
L. Luque, N. Ruiz, Á. Linares, J. Bartolomé, J.A. Ortiz, A. Fabregat, E. García-Hernández, J. Ten, R. Bernabeu