The Rafael Bernabeu Foundation, an unstoppable social work in 2021
December, 22nd 2021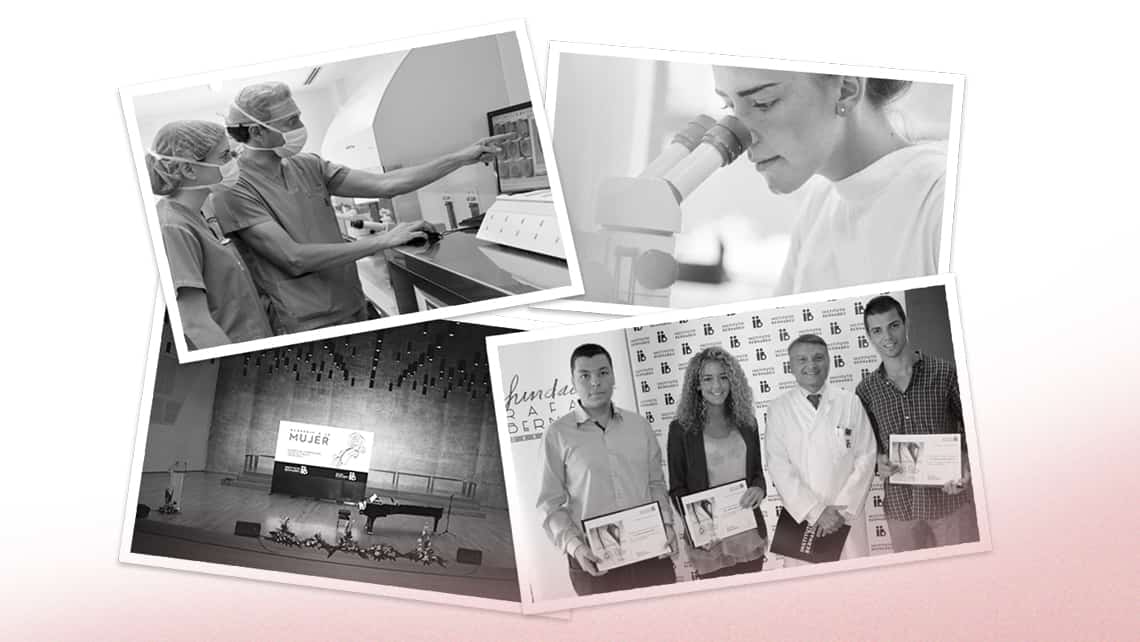 As at the end of each year, we would like to inform our patients and collaborators of the activities carried out by our social foundation.
Faithful to its commitment to society, the Rafael Bernabeu Obra Social de Instituto Bernabeu Foundation has once again fulfilled its social, educational, cultural, scientific and research promotion activities. And all this within a global pandemic background which has had an impact on some of the activities.
Our Foundation has a special sensitivity towards social problems and works with the firm conviction that the improvement of society comes through the development of science and knowledge.
In 2021, the Rafael Bernabeu Foundation has allocated more than 80,000 euros in grants. A large part of this has gone to reproductive medicine treatments for patients with limited resources, with more than 21,300 euros. And 50,000 euros have been allocated to support non-profit organisations, especially those working with women and children.
Social activities
For years, medical care agreements have been in place for associations of patients with special needs. For example, organisations such as APSA ,Cocemfe and the Marfan Syndrome Association to make specific treatments accessible to their members and families.
Free egg freezing programme for oncology patients in order to preserve them against chemo and radiotherapy treatments.
Aid for fertility patients treatment
Donation of assisted reproduction treatments and pre-implantation genetic diagnosis for patients with financial difficulties. The support in 2021 has exceeded 21,300 euros. This is a boost for patients who would not be able to access the tests and technology required for personalised treatment at home. Often to provide a solution to hereditary diseases that prevent pregnancy and allow the birth of a healthy baby.
Support for non-profit social organisations
Aldeas Infantiles.
Nazaret, the Jesuit Foundation of Father Fontova.
Fundación 1000: Congenital defects.
Noray-Proyecto Hombre Foundation
Organisation and/or collaboration in master's degrees and training sessions
10th edition Master's Degree in Reproductive Medicine University of Alicante-Bernabeu Institute
Course: "Combo" stimulation guideline: looking for the evidence.
Course: Transfer techniques: Afterloading vs. direct. What does evidence say?
Collaboration in congresses for sanitary students.
17th Congress of Pharmacy Students (CEFA) of the UMH in Elche (Alicante).
39th edition of the National Congress of Medical Students.
PRESS