SEF hands Instituto Bernabeu an award for its work on the role of nursing in assisted reproduction treatment
June, 13th 2018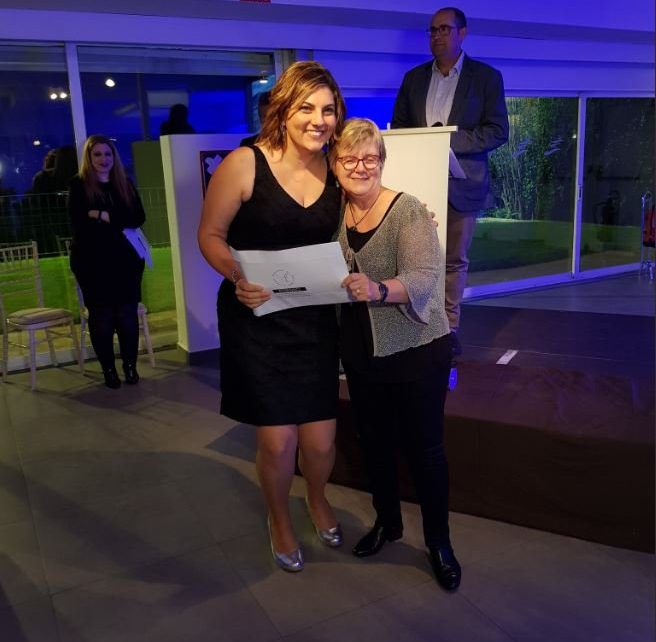 The 32nd edition of the Spanish Fertility Society (SEF) National Congress held in Madrid has handed the Instituto Bernabeu Group an award for its work entitled 'Engagement of nursing staff in assisted reproduction treatment: what is patient opinion?' under the communication promoted to presentation category. The award was given by the Scientific and Organisation Committee of the 7th edition of the National Nursing Congress that is held at the same time as SEF. The study in question was one of the 16 pieces of scientific research that Instituto Bernabeu presented at the leading national infertility congress. The clinic attends the congress every year and contributes work from its numerous fields of research.
The aim of the research work led byRebecca Nataloni, Coordinator of the International Patient Customer Service department, was to understand patient opinion on the possibility of extending the role played by nursing staff to areas currently handled exclusively by doctors. These include planning and treatment explanation aspects that have already evolved and are currently carried out by nursing staff. The study aims to go a step further and understand patient opinion on tasks such as ultrasound scans during pregnancy or embryo transfer that is carried out in other countries by nursing staff.
A third of all patients would find having an ultrasound scan during stimulation performed by a nurse acceptable whilst 16.5% would accept a pregnancy confirmation scan performed by a nurse. However, the figure is far lower when contemplating transfer and only 4.4% of patients would allow anyone other than a doctor to perform it.
Instituto Bernabeu holds the role of nursing in high esteem. Indeed, in mid-May it held a specific international congress for sharing the latest updates and promoting exchanges of experience between reproductive medicine nursing professionals from different countries.
Implicación del personal de enfermería en los tratamientos de reproducción asistida, ¿cuál es la opinión de los pacientes?
Authors: Rebecca Nataloni; Celinda Benítez; Miriam Aula Idíaquez; Tamara Ruiz Jamarillo; Ángela Álvarez Arderius; Ll. Aparicio Aparicio; Rafael Bernabeu Pérez.