At a congress of experts held in Italy, Dr Rafael Bernabeu addresses the precision of genetics tests in order to improve chances of implanting mosaic embryos
June, 12th 2018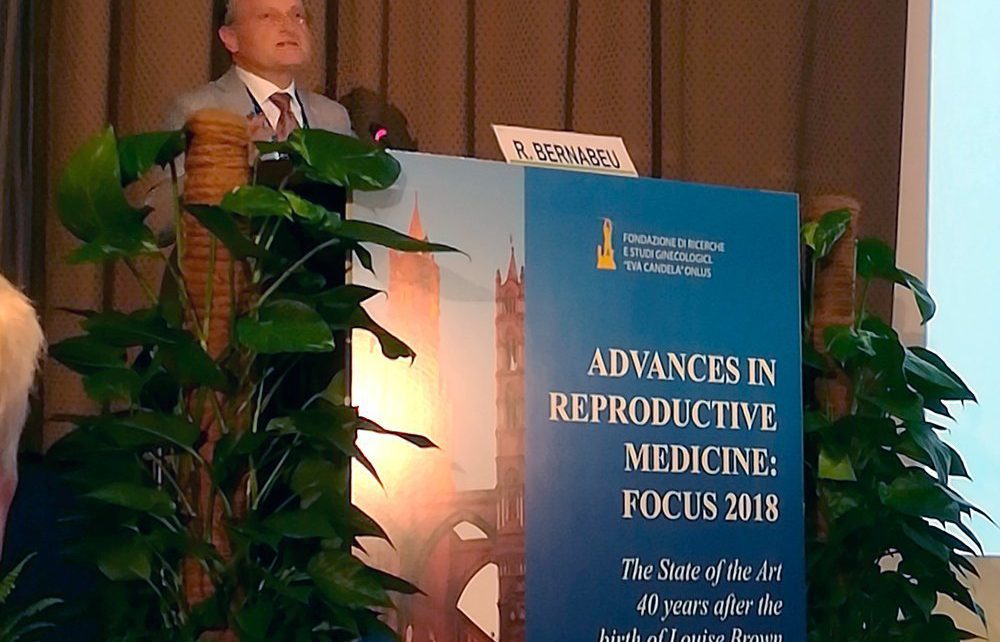 The Medical Director at Instituto Bernabeu, Dr Rafael Bernabeu, recently participated in the Progress in Reproductive Medicine: Focus 2018 congress held in Italy. The event was held in Palermo, the Italian capital of science and life 2018, and it brought together leading international specialists in the field of reproductive medicine. His presentation was entitled 'The potential of implanting mosaic embryos' and it covered the next generation sequencing technique, the precision of which facilitates detection of embryos with mosaicism (they have cells with chromosomal abnormalities) and analysis of the chances that they have of implanting.
The Medical Director of the reproductive medicine clinic – a leading entity in genetics studies – highlighted the importance of the quality of Instituto Bernabeu's molecular biology and genetics in-house specialist laboratories. They are as essential as having highly qualified biologists, embryologists and geneticists in addressing highly complex and precise techniques that give excellent results.
Dr Belén Lledó, Scientific Director of Instituto Bernabeu Biotech, also participated in this scientific gathering with a presentation on pharmacogenetics in ovarian response, a field in which Instituto Bernabeu is a leading entity. The clinic is a leader in identifying the genes that play a role in ovarian response and in applying appropriate personalised pharmacological treatment. 
This is the second congress of experts held in Italy that Instituto Bernabeu has attended in under a month. In mid-May, Instituto Bernabeu participated with two scientific presentations in the Italian Fertility Society congress.