Research to improve pregnancies in patients with implantation failure and recurrent pregnancy loss
January, 12th 2016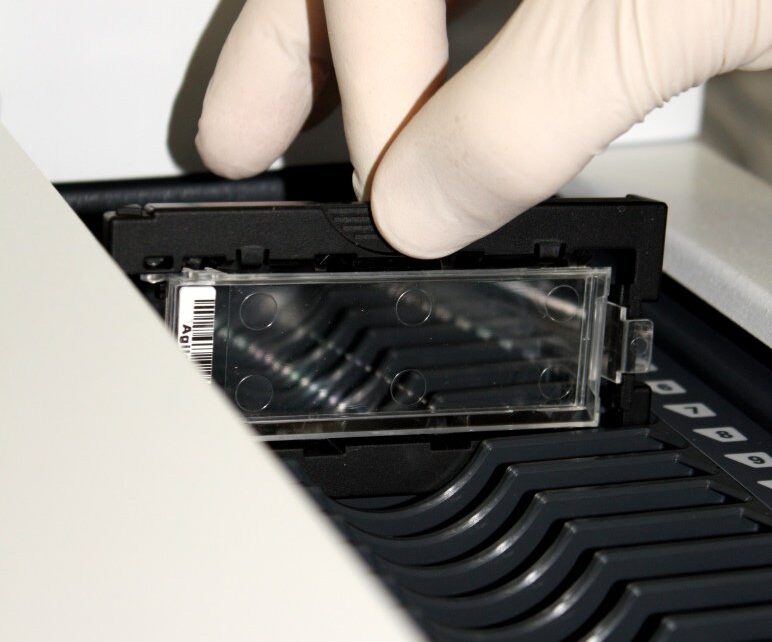 The results of research work entitled "Comprehensive Chromosomal Screening (CCS) on D+5 to improve IVF cycle success rates in recipients with repeated implatation failure (RIF) and recurrent pregnancy loss (RPL)" were presented in an oral presentation during the VIII edition of the Congress organised by the Spanish Association for the Study of Biology and Human Reproduction held in San Sebastian in November.
High numbers of chromosomal abnormalities in gametes and pre-implantation human embryos could explain low success rates in IVF treatment. The development of Comprehensive Chromosome Screening (CCS) techniques has provided us with important information on embryo chromosome make-up. This new technology, when applied as an embryo selection method, leads to improved success rates in assisted reproduction techniques since only embryos with a normal chromosomal number are transferred to the uterus. Results improve both in terms of births and pregancy loss. This is particularly true of patients who suffer from implantation failure or recurrent pregnancy loss in which over 50% are due to genetic issues.
The research, carried out entirely by Instituto Bernabeu, studied embryo chromosomal abnormalities in patients receiving oocytes and who have had recurrent pregnancy loss or implantation failure issues. The CCS results in 312 embryos from 91 patients undergoing biopsy on day 5 (blastocyst stage) were analysed.
The main results show that the pregnancy rate (61.9%) and implantation rate (49.3%) in patients suffering from recurrent pregnancy loss and implantation failure increases to the same values as those in normal patients when comprehensive chromosomal screening is used.
The research indicates that patients suffering from recurrent pregnancy loss or implantation failure have a greater percentage of chromosome abnormalities in their embryos.  Use of CCS would allow embryos without such abnormalities to be selected and transferred and this would improve success rates in assisted reproduction cycles. As a result, patients which had not previously managed to have a successful pregnancy would be able to give birth to a healthy child.
EFICACIA DEL SCREENING CROMOSÓMICO COMPLETO (CCS) EN D+5 PARA MEJORAR EL ÉXITO DE LOS CICLOS FIV EN RECEPTORAS CON FALLOS DE IMPLANTACIÓN (RIF) Y ABORTOS DE REPETICIÓN (RPL). B. Lledó, R. Morales, JA. Ortiz, H. Blanca, J. Guerrero, J. Ten, J. Ll. Aparicio y R. Bernabeu. Póster.