Instituto Bernabeu's Co-Medical Director opens the Inspira by Ferring scientific conference on innovation for patients
June, 9th 2022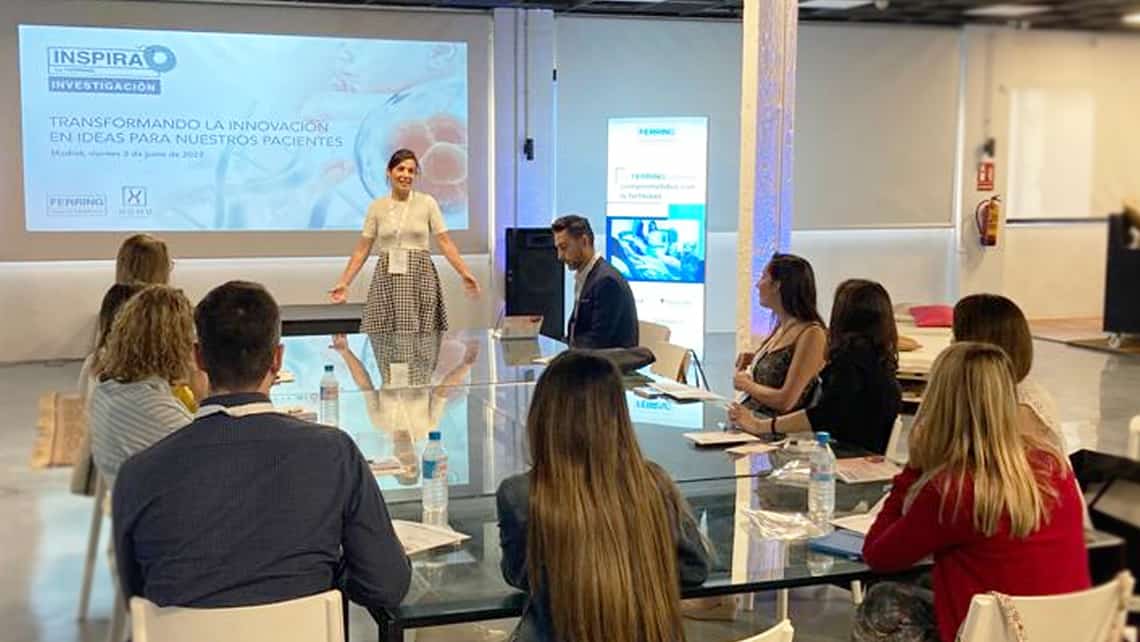 Dr Andrea Bernabeu, medical co-director of Instituto Bernabeu, was in charge of opening the conference "Transforming innovation into benefits for our patients", which is part of the Inspira by Ferring programme and is aimed at reproductive medicine professionals.
Dr Bernabeu is the scientific coordinator of this project organised by Ferring. The scientific programme included an introduction to the concept of a healthcare company based on innovation. Attendees also learned first-hand about the Biotech sector in assisted reproduction.
This is the second of the three modules in which this meeting has been structured, which aims to "inspire" young specialists with experts in assisted reproduction. At the end of April, the first scientific meeting took place, aimed at showing effective strategies for publishing in high-impact scientific journals.